UK Neurology Residents Create Fundraiser to Aid Ecuador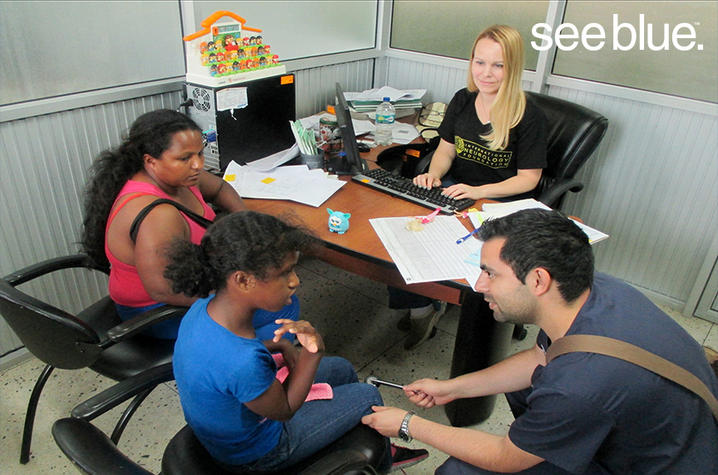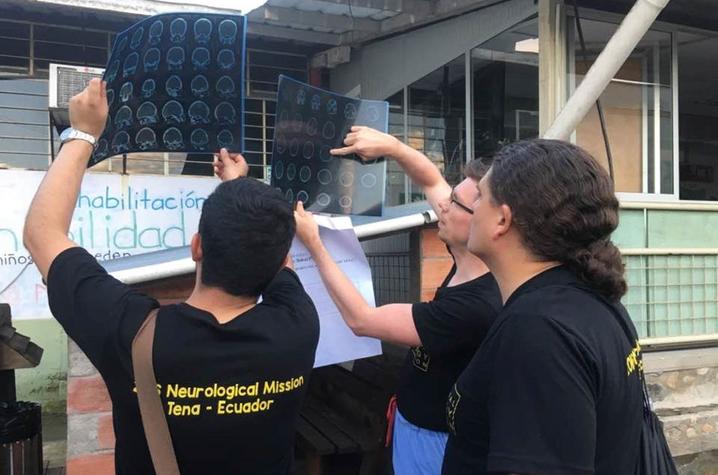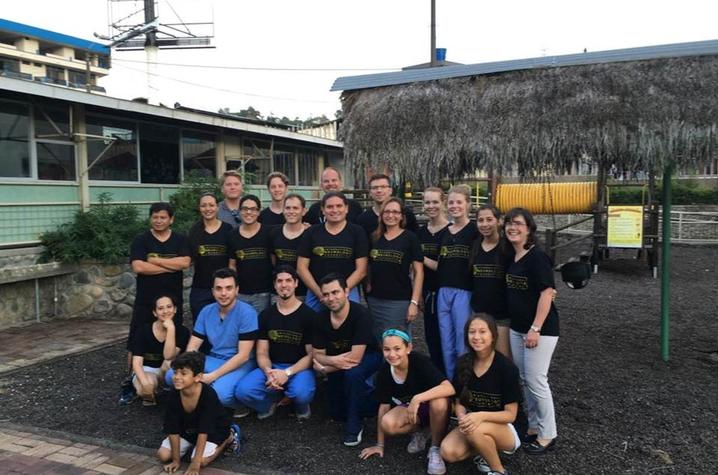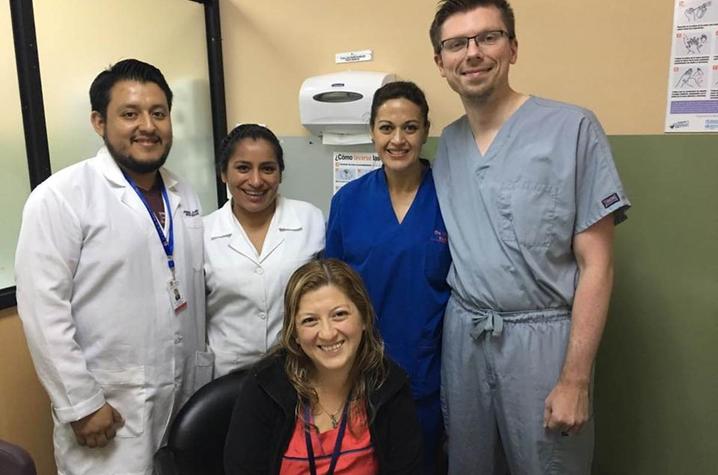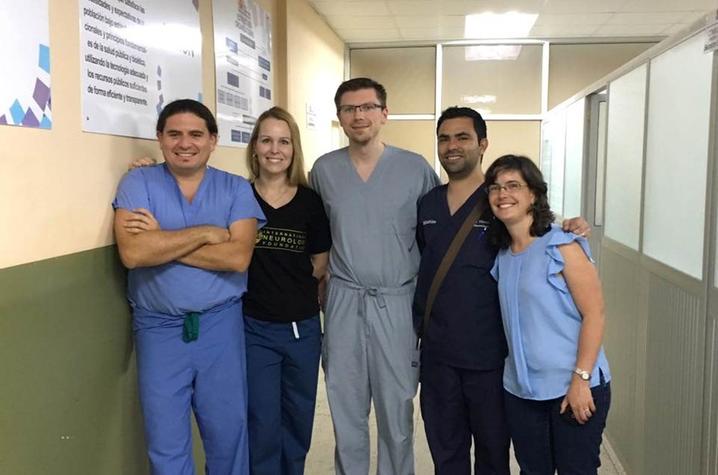 LEXINGTON, Ky. (Oct. 28, 2016) – When a major earthquake measuring 7.8 on the Richter scale hit the country of Ecuador earlier this year, Dr. Mauricio Villamar and his wife, Dr. Ana Cristina Albuja, both neurology residents at the University of Kentucky and both from Quito, Ecuador, knew they had to do something to help.
The lives of thousands of Ecuadorians were devastated by the destruction of the quake. The damage was significant as were the casualties; 272 killed and over 2,500 injured or missing.  Homes, businesses, roads and highways were destroyed. With the help of friends, Villamar and Albuja created a Go Fund Me page and raised more than $64,000 that benefited victims through the Red Cross and the Archdiocese of Quito.
Just two days before the earthquake hit, the couple and their 2-year-old son were vacationing in the area of the earthquake epicenter and visiting family. Villamar said that the day they left Ecuador, they could feel the slight rumbling undercurrent of the coming quake as they arrived at the airport 150 miles away from the area that was worst-hit by the disaster.
The couple have devoted much of their lives to helping others in need as doctors, and also through their mission work with Hands Across the World, assisting plastic surgeons from Massachusetts with reconstructive surgeries in Ecuador. Villamar and Albuja's strong desire to serve others stems from their own gratitude.
"We are very fortunate and must give back," he said.
This past summer, Villamar and Albuja, along with UK attending physicians, Dr. Kimberly Jones and Dr. Danny Rose, joined other neurologists, professionals and volunteers to participate in a Neurological Mission to Ecuador, where they saw 204 neurological patients and performed 33 EEGs.
"For people in the Ecuadorian Amazon, where there are no neurologists, having access to specialty care of this kind has been invaluable. Thanks to the care offered through this and other past missions, many of our patients have had a notable improvement in their quality of life."
Villamar is no stranger to the Amazon as he spent his first year out of medical school there working as a general physician, and also participated in a Neurology mission organized by a former neurology resident from UK. Villamar began his mission trip as a general physician but left knowing that neurology was his calling.
Not only did Villamar's experience in the Amazon influence his specialty, it has also driven his research for which he recently received a national Alpha Omega Alpha Postgraduate Award to help advance his epilepsy research. In his research, he is testing a device that looks much like a watch or Fitbit that can measure several physical variables associated with autonomic nervous system activity, and studying their association with seizures.
"If you can identify patterns of change in these variables, patients could wear the non-invasive wrist device. We may be able to identify how many seizures patients are having, and eventually maybe even use these patterns to predict the occurrence of seizures," Villamar said.
Villamar and Albuja were also recently named Residents of the Month at UK.
UK is the University for Kentucky. At UK, we are educating more students, treating more patients with complex illnesses and conducting more research and service than at any time in our 150-year history. To read more about the UK story and how you can support continued investment in your university and the Commonwealth, visit uky.edu/uk4ky. #uky4ky #seeblue
Media Contact: Ann Blackford at ann.blackford@uky.edu or 859-323-6442.