Women in Medicine and Science Hold Annual Visiting Professor Program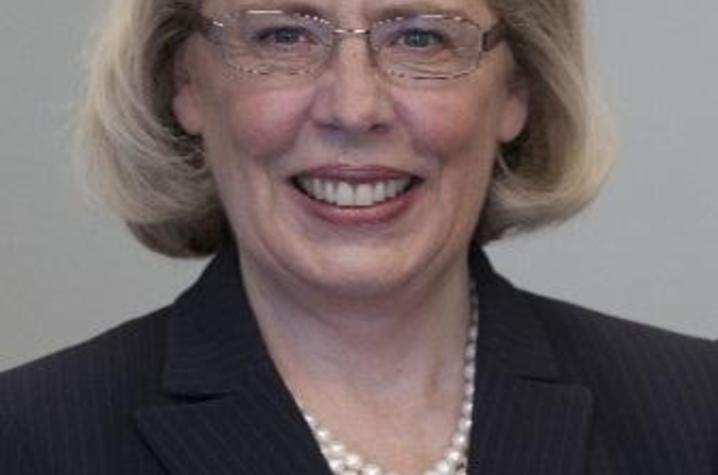 LEXINGTON, Ky. (Nov. 3, 2016) – Women in Medicine and Science (WIMS) at the University of Kentucky College of Medicine will hold its second annual Visiting Professor Program on Thursday, Nov. 3 at UK Albert B. Chandler Hospital, Pavilion A. Dr. Claire Pomeroy is the featured speaker.
"A Day with Claire Pomeroy" will begin at 7 a.m. with a continental breakfast. Symposium I, "Creating a Healthier World by Addressing Social Determinants of Health," will begin at 7:30 a.m.  During the rest of the morning, there will be two breakout sessions: "Diversity and Inclusivity, Unconscious Bias" and "Your Digital Presence."
Symposium II, "Women and Medicine in Science: Building an Inclusive Culture," will begin at Noon.  The afternoon breakout sessions will focus on: "How to Give and Receive Back" and "Negotiating on the Job."
The Symposia are open to the entire medical community. The breakout sessions are open to the WIMS membership. 
Pomeroy is president of the Albert and Mary Lasker Foundation. She serves as chief executive officer of the Foundation and is responsible for advancing the Foundation's mission to "improve health by accelerating support for medical research through recognition of research excellence, public education and advocacy." 
An expert in infectious diseases, Dr. Pomeroy is a long-time advocate for patients, especially those with HIV/AIDS, and public health. She passionately supports ongoing investment in the full range of research. She has a special interest in health care policy, with a focus on the importance of the social determinants of health. She has published more than 100 articles and book chapters and edited three books.
Pomeroy serves on the Board of Trustees for the Morehouse School of Medicine and on the Board of Directors for the Sierra Health Foundation, the Foundation for Biomedical Research, iBiology Inc., and New York Academy of Medicine.  She is also a member of the board of directors for Expanesthetics, Inc. and for Becton Dickinson & Company.  Pomeroy was inducted into the National Academy of Medicine in 2011.
WIMS formed in 2015 at the request of former College of Medicine Dean Frederick C. de Beer.
"WIMS is a vibrant organization led by female faculty, trainees and students across the College of Medicine," said Dr. M. Elizabeth Oates, professor and chair in the Department of Radiology at the UK College of Medicine. "Its missions are grounded in networking and mentorship, and supported by relevant, focused program planning. A primary goal is facilitating opportunities for career advancement. The major annual event in November features a nationally-renown Visiting Professor who delivers lectures and hosts workshops throughout the day."
WIMS Executive Committee members are appointed, however all female students, trainees and faculty at the College of Medicine are WIMS members.  More about WIMS.
Media Contact: Ann Blackford at 859-323-6442 or ann.blackford@uky.edu