Laurie Henry Helps Va. Adults Get 'PlugGED In'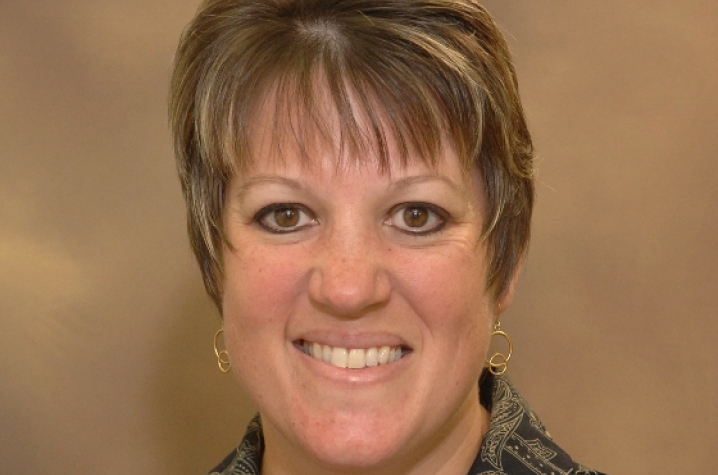 LEXINGTON, Ky. (Aug. 28, 2009) - Earning a GED just got better for adult learners in Virginia, thanks in part to University of Kentucky College of Education Assistant Professor Laurie Henry.
When Richard Sebastian and his colleagues were developing the new "PlugGED In" program in Virginia, he called on Henry to serve as the lead curriculum developer for the program that was designed to allow high school dropouts to earn their GED and give them an opportunity to earn skills to enhance their marketability in the growing technology sector. The project received strong support from Virginia's Secretary of Techology Aneesh Chopra, who is now the associate director for technology in the U.S. Office of Science and Technology Policy.
"This program provides an important opportunity for these individuals to turn their lives around," Henry said. "We have already witnessed a major shift in the participants' confidence levels and eagerness to learn as they complete their GED certifications and make progress in building their knowledge in the digital literacy and professional software skills that are core components of the curriculum. 'PlugGED In' has given the participants a second chance at developing a career path that they never thought they would get."
In late 2008, during the development stages, Henry devised the framework for the program. Her design included four integrated content strands, including a wealth of sample lessons and resources. Henry also developed the instructor training, which included ongoing guidance and feedback for instructors and staff via the project's social networking site.
"Dr. Henry's contribution to this project has been invaluable," Sebastian said. "She put together a comprehensive, integrated and relevant curriculum that, I believe, has challenged the students and, as a result, prepared them for success in the 21st century."
Thanks to Henry's curriculum, the nine members of the first class completed the program on July 31, earning their GED and Career Readiness Certificate (CRC). The CRC consisted of three assessments: Reading for Information, Locating Information and Math. In addition, the students earned a Microsoft Digital Literacy certificate, which is the foundation of all MS IT Academy courses, and an IC3 (Internet and Computing Core Certification), which consists of three separate exams.
Several of the students have enrolled at the Southwest Virginia Community College to continue their education, while partner businesses have even shown interest in hiring a few of the students. With the successful completion of the pilot class, two additional classes are scheduled to being in the fall with funding through the local Workforce Investment Boards and the Appalachian Regional Commission.
Through her work on this project, Henry hopes to initiate a similar program in Kentucky that will bring benefits to the Commonwealth's growing workforce.