UK Art Museum Exhibitions Feature Ulmann, Warhol, a 'Singular' Sensation and Much More
Video produced by UK Public Relations and Marketing. To view captions for this video, push play and click on the CC icon in the bottom right hand corner of the screen. If using a mobile device, click on the "thought bubble" in the same area.
LEXINGTON, Ky. (Feb. 8, 2017) — From photographs by Doris Ulmann and Andy Warhol to a "singular" sensational installation by architect Mike McKay of the University of Kentucky College of Design to gems from the permanent collection rehung on the facility's second floor, the collection of exhibitions on display now at the UK Art Museum are sure to satisfy the passions of all types of art lovers.
With this group of exhibitions and installations, UK Art Museum Director Stuart Horodner is presenting the Bluegrass with, "a chance to experience a stunningly diverse range of works, from intimate portraits to provocative architecture, and fine examples of figuration, still life, religious art and functional objects."
Mike McKay, an associate professor of architecture, is interested in architectural conditions and how space can be perceived, altered and interpreted. His installations using metal and formed plastic elements create fluctuating fields and torqued forms, and he has repeatedly investigated perspective by applying reflective vinyl to existing interiors in order to produce interactive optical encounters.
"Architectural illusion and perspectival deceptions have been investigated since antiquity in order to alter the perception of a given space," McKay said. "My intention has been to investigate how these ideas can be directed toward the production of unexpected cognitive juxtapositions and new social relationships."
Based on some of McKay's previous work and the interactivity it inspires, Horodner offered him a space to create a new work at the museum. "I have seen several past installations by Mike McKay and thought they were investigative, ambitious and spatially unique. They merged aspects of design, sculpture and architecture; and encouraged audience engagement. As we often do when working with contemporary artists, we offer opportunities that push them and the institution."
McKay was excited for the opportunity to create a spatial construction that is based on his current research dealing with perspective, vision, illusion and anamorphic design, concepts he started working on during his fellowship at the MacDowell Colony in 2015.
"This is very rare, I think, to have someone like Stuart in the position that he's in to be so open to anything and take a risk. Essentially, that's what he did with me, he took a risk. This is a pretty major installation in the museum going off of a structural wall. I owe a lot to him for the invite."
For "Singularities," McKay takes on a gallery space (wall and all) and a passageway at the museum, exploiting their proximity and, in essence, re-imagining their solidity. He has fabricated an elaborate arcade-like wooden structure and applied metallic and painted surfaces to it and surrounding planes. As viewers enter his installation, they find themselves navigating an environment that shifts between physical fact and perceptual experience.
"I use the line that it makes the visitors self-aware," McKay said. "It is not just someone looking at the piece, it's someone in the piece, someone who can experience space, rather than just seeing the static space. Everything is in constant motion, even the floor. The floor kind of ramps up, but you can see the digital perspective, even a few feet can change the way that you look at the world."
To create the installation, McKay worked with fabricator Paul Masterson, of the UK College of Design Workshop, and a team of architecture students that included Pooya Mohaghegh, Afif Alahmad, Owen Sadrzadeh, Mariana Moreira De Carvalho and Julia Arnold. The project gave students a real world concept to help create not only in the actual building of the installation but in helping McKay from the start of the design process.
"For them I would like to think and hope that they were able to take something away from this. Their collaboration with this product was absolutely paramount," McKay said. "If there were design decisions that needed to be made, I asked them, they had input. From the minute I started it, I wanted them to buy into the project as much as possible. I think that helps with them feeling like they contributed to the larger piece. It's almost their piece as much as it's mine. When they see it, they feel proud to put it in their portfolio. It's something that they worked on and come back to look at. I can see it in their eyes."
And while some museum visitors might see the installation as art alone, McKay notes it is most definitely a work of architecture too. "This is an architectural piece, because it deals with all the things architects deal with. We think about vision, we think about experience, we think about movement through space, we think about color, we think about light, materiality, all of those things."
In addition to noting the architectural value of the work, the architect/artist hopes to awe visitors with the many perspectives they get from the "Singularities" form and colors.
"I want to create a world of wonder and excitement. So, when someone comes into this particular space and they see how different it is from all of those different points-of-view, I love to look at their expression on their face as they're looking around and how they're experiencing this particular form in this particular space. I don't understand why not all architecture can be like that. It certainly puts a different perspective on the faces of the people that are walking through this space and changes the way they think and changes the way that they see other people too.
"If it was just white walls in a white gallery, we would normally just pass each other. But if we're standing in these spots, we start to kind of see each other in these portals or through these reflective openings, then we just have shared something we would not have shared. And for that, that idea of kind of excitement or wonder is very important to me and to this piece."
And here's a tip for viewers, there are two particularly "magical" spots beyond the obvious changes in perspective the piece gives. Ask a docent, to help you find them.
McKay earned his bachelor's degree in architecture from UK and his master's degree in architecture from Princeton University. His paintings, mixed media work and installations have been exhibited in England, France, Germany, Italy and throughout the United States.
"Face Value: Photographs by Doris Ulmann and Andy Warhol"
The UK Art Museum exhibition "Face Value: Photographs by Doris Ulmann and Andy Warhol" showcases the work of two of America's most renowned artists. Separated by a half century, Doris Ulmann (1882-1934) and Andy Warhol (1928-1987) had profound aesthetic and philosophical differences, yet shared surprising common ground. "Face Value" is a one-of-a-kind opportunity to see their work together, revealing distinct approaches to portraiture, constructions of identity, and conceptions of art, class and society. The exhibition features 66 photographs drawn from the museum's extensive collection of images by both artists, presented in ways that acknowledge the evolution of the medium (cameras, technical capacities and printing techniques) and the sensitivity to the individuals who posed for them or were posed by them.
"Face Value" brings together washerwomen, weavers, fashion designers and sports heroes, like Kentucky's own Muhammad Ali. It provides access to insular communities defined by history and geography, including Shaker villages and Gullah settlements, as well as hotspots like Studio 54 and Fire Island. And most importantly, it offers an unlikely pair of portraitists, who know that photography can be slow or fast, grainy or sharp, factual or full of fiction.
An exhibition of 16 photographs of pairs of high school students who are best friends is the work of visiting Robert C. May Photography Lecturer Andrea Modica. She is the winner of numerous awards, including a Guggenheim Fellowship and a Fulbright grant, and has exhibited extensively in Europe and the United States. Her photographs are part of the permanent collections of numerous institutions, including the Museum of Modern Art, the Metropolitan Museum of Art, the Whitney Museum of American Art, the Smithsonian American Art Museum, the International Museum of Photography and Film at the George Eastman House, and the Bibliothèque Nationale.
As part of the May Lecture series, Modica will give a free public talk about her work on campus at 4 p.m. Friday, Feb. 10, in the Kincaid Auditorium at Gatton College of Business and Economics Building.  
Several other exhibitions of work from the permanent collection are currently on display as well.
"The Gaines Challenge Fund" features some of the best works of art from a collection of 73 paintings, drawings and prints, including work by Old Masters and important contemporary artists, purchased as part of a $250,000 challenge grant from John Gaines, an avid horseman, collector and philanthropist.
"Embodied" looks at how artists use the body to explore physicality and presence, issues of identity and agency, aging and mortality.
"Still Lifes" includes a selection of still lifes from the permanent collection that reveals the vitality and diversity of the genre and includes works by Ay-O, Cole Carothers, Mary Ann Currier, Hattie Hutchcraft Hill, David Hockney, Konrad Klapheck, William Scott and others.
"Cityscapes" explores how the city — its streets, architecture, energy and rhythms — has long fascinated artists.
"Chess Sets" presents a selection of chess sets from different countries and time periods that are part of a large collection of artwork donated to the museum by Susan and George Proskauer.
All exhibitions are on display at the UK Art Museum through April 23.
The UK Art Museum, located in the Singletary Center for the Arts at Rose Street and Euclid Avenue, is open 10 a.m. to 5 p.m. Tuesday through Thursday, 10 a.m. to 8 p.m. on Friday, and noon to 5 p.m. on Saturday and Sunday. Admission is free but donations are encouraged. For more information on membership, contact Lyndi VanDeursen at 859-257-8164 or lyndi.vandeursen@uky.edu.
The mission of the UK Art Museum, part of the UK College of Fine Arts, is to promote the understanding and appreciation of art to enhance the quality of life for people of Kentucky through collecting, exhibiting, preserving and interpreting outstanding works of visual art from all cultures. Home to a collection of more than 4,800 objects including American and European paintings, drawings, photographs, prints and sculpture, the Art Museum at UK presents both special exhibitions and shows of work from its permanent collection.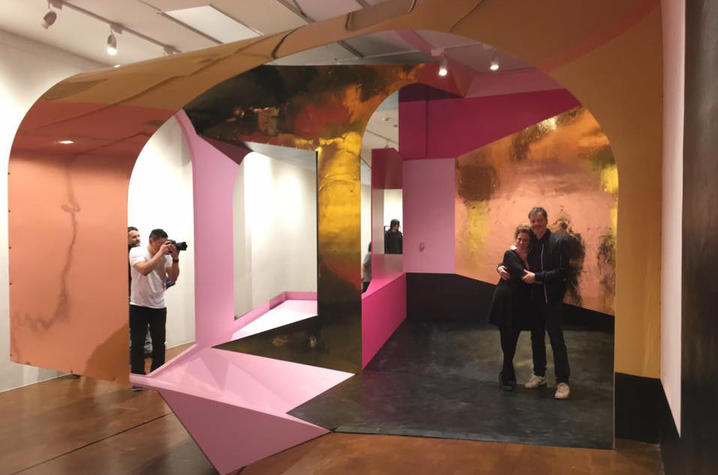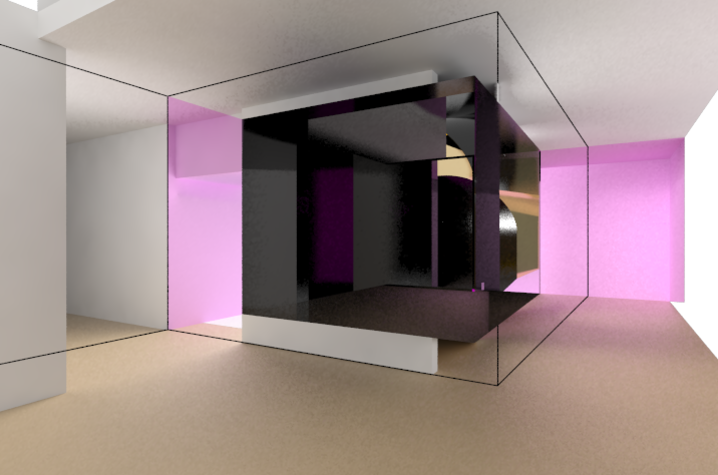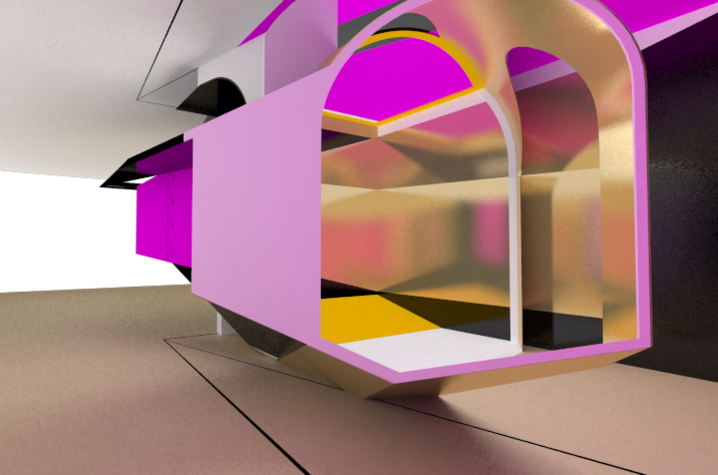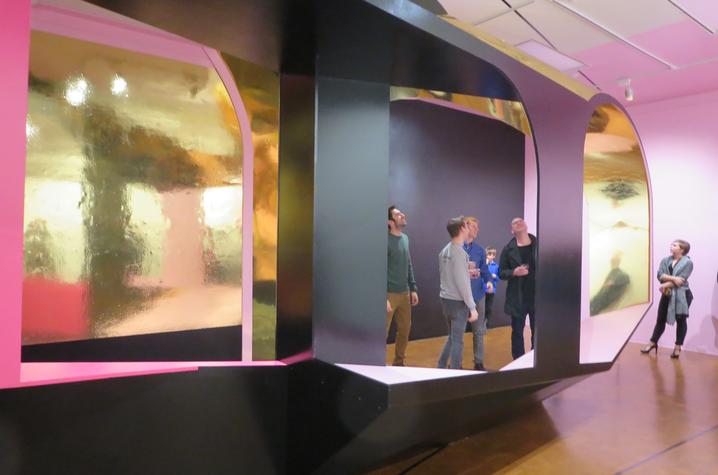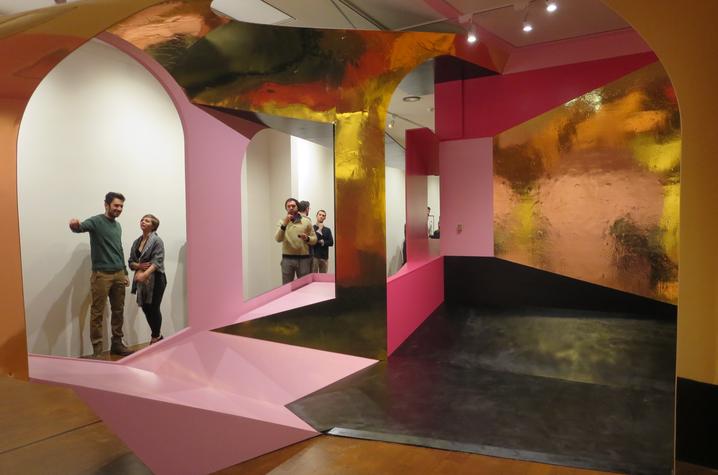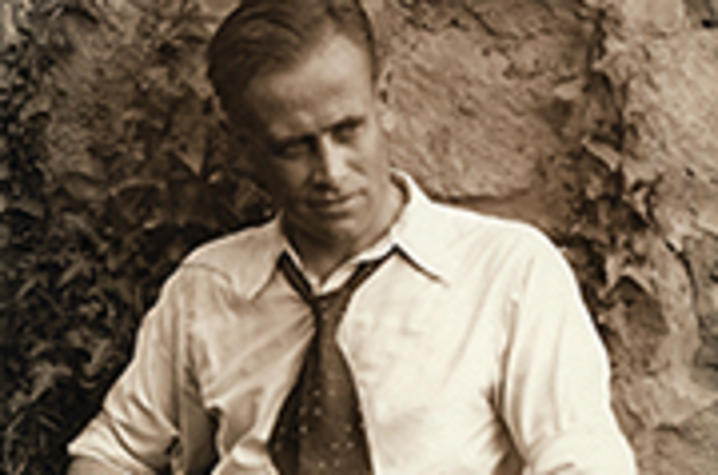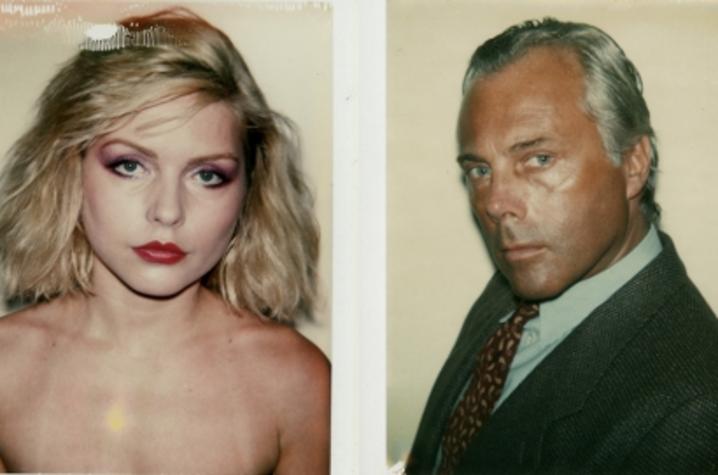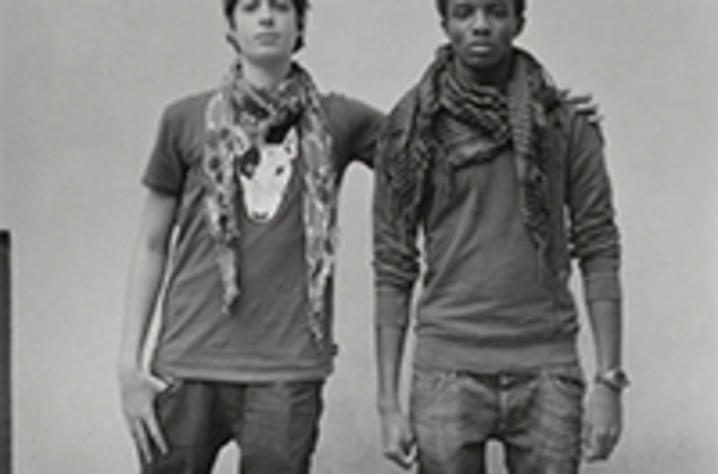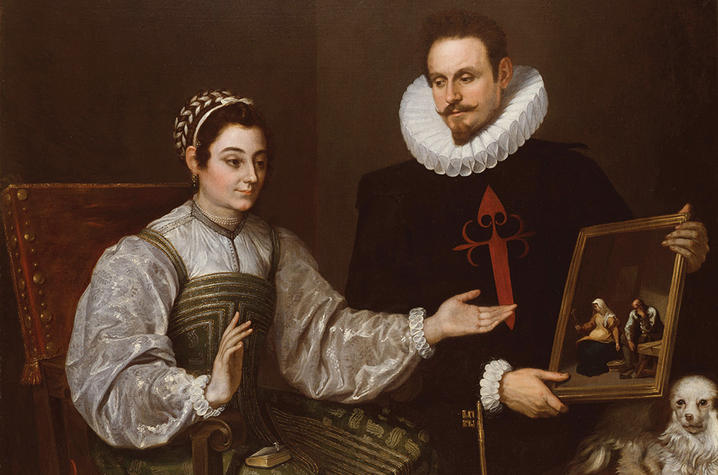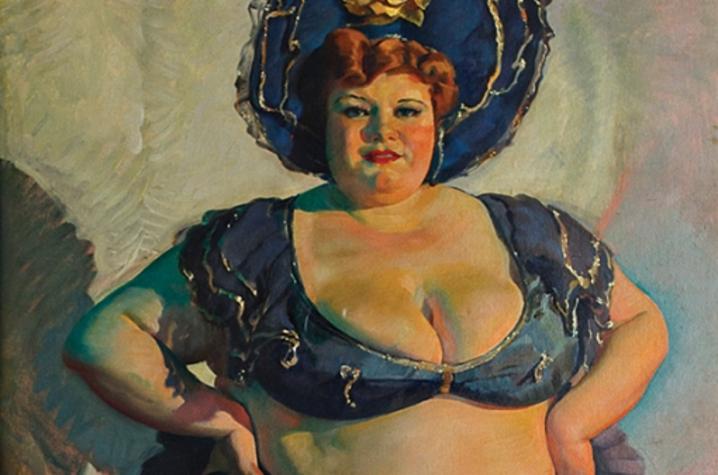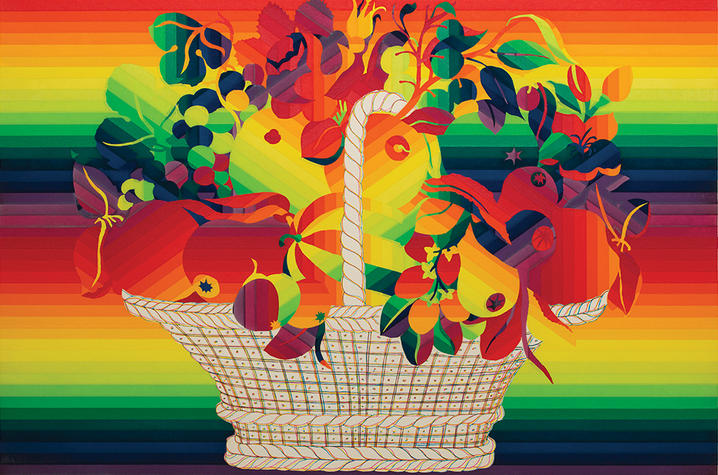 UK is the University for Kentucky. At UK, we are educating more students, treating more patients with complex illnesses and conducting more research and service than at any time in our 150-year history. To read more about the UK story and how you can support continued investment in your university and the Commonwealth, go to: uky.edu/uk4ky. #uk4ky #seeblue