UK Dance Program Hits 'Accelerate'
LEXINGTON, Ky. (Jan. 25, 2018) — Accelerate: to undergo a change in velocity.
And the "Accelerate: Dance Concert" will capture the change in momentum of the field of dance on campus showcasing performances by University of Kentucky dance minors, celebrating the launch of the new bachelor's degree in dance at the UK Department of Theatre and Dance, and staging the first work by a UK student choreographer. "Accelerate" charges the stage Jan. 26-28, at Guignol Theatre.
As part of "Accelerate," the seventh annual dance concert, UK students will perform works by guest choreographers Sumi Clements and Taryn Vander Hoop; Stephanie Harris, instructor and guest artist at UK; Anthony Alterio, UK Dance Program faculty member; Theresa Bautista, adjunct faculty member at the University of Louisville; and Susie Thiel, director of the UK Dance Program.
The program includes "What's That?," a new work by Sumi Clements and Taryn Vander Hoop of Summation Dance Company, a New York City based, all-female modern dance company. The work, set on 10 dancers in six days, explores the system of habitus as it relates to how we experience life in America. It portrays the dancers negotiating between microcosms and macrocosms of thought — societal patterns as well as those stemming from their own psyche.
Incorporating the dancers' own personal narratives, "What's That?" oscillates between the collective and the individual, chaos and the intimate. The work is a journey through a collective consciousness as it questions how we preserve our humanity amid an ever-changing and unpredictable society. 
Choreographers Clements and Vander Hoop have traveled to Kentucky by camper van as part of a trip around the country with their Project Highway HabitUS. They are researching ideas of how geography shapes ideology, in conjunction with the social theories of habitus and performativity. The culmination of Project Highway HabitUS will be an evening-length work performed in New York City during the 2018-19 season, along with video documentation, a blog and a book on the project.
Dance and computer science senior Kye Miller's "Remove Permission" is the first work by a student choreographer to be presented as part of the department's Main Stage season. Miller's dance explores the topic of sexual assault. "Tutting," a form of hip-hop dance, and repetitive sequencing involving the manipulation of a mattress are used to examine the thoughts and experiences of women in a society that perpetuates rape culture. Originally a solo work, the piece by the Paducah native has been expanded to include two other dancers to illustrate themes of isolation and shared experiences.
Miller's work may not be appropriate for all ages. Patrons will be advised before the performance that they are welcome to step out to the lobby for this dance and return to the theater for the remainder of the concert.  
"Inalienable Wrongs" is a new work choreographed by Louisville-based choreographer and UK dance faculty member Theresa Bautista. This abstract non-narrative dance explores the polarization of rights and privilege through physical, aural and spatial tensions. The dance asks the viewer to consider when the inalienable rights of some alienate the rights of others, where do you draw the line?
Have you ever lost confidence or felt less important because of your surroundings? Dance Lecturer Anthony Alterio's new work, "Deflated Queens!," stems from these questions.
"Deflated Queens!" is inspired by working hard, "sticking it to the man" and just having a good time. The audience will witness performers using self-expression to evoke pride and passion. This new work is meant to inspire viewers to find their own voice while kicking butt, taking names and breaking the chain. As the choreographer puts it, "Stop playing a man's game and become a queen. Being deflated is all that it is cracked up to be."
Dance faculty member Stephanie Harris spent time considering the concept of impermanence during the creation of her new work. A visual manifestation of impermanence can be found in nature through the magnificent display of starlings in flight in what is known as a "murmuration." When this occurs, the birds shift and glide as if choreographed, filling in where others have just shifted away from with an ease and an intuitive understanding of how each movement impacts the unity of the whole.
In "Murmuration," Harris seeks to examine how we, like the starlings, externally adapt to our surroundings and to the rapid and evolving pace of our lives in the world around us. From this example, the choreographer also began to consider the concept of impermanence from an internal perspective as well.
"Through moments of self-examination and reflection we can develop a deeper understanding of our own identity and our place within this world. This process allows us to shed the parts of our character that are holding us back while bringing us closer to our true selves and in time a deeper peace and freedom in our existence can be found," Harris said.
Director of the UK Dance Program Susie Thiel will also present a new work, which was created in collaboration with the concert's dancers. "In the Pursuit of…?" questions and explores the search, trajectory and longing for happiness.
There will be a post-performance discussion immediately following the Sunday, Jan. 28, showing. Moderated by the choreographers and featuring the cast, crew and artistic team members, audience members can talk with the artists about the production, exploring topics that range from the rehearsal process to the creative decisions behind the production or issues raised by the work.
"Accelerate" will take center stage 7:30 p.m. Friday and Saturday, Jan. 26 and 27, and 2 p.m. Sunday, Jan. 28. Tickets are $15 for general admission and $10 for UK students with a valid ID through the Singletary Center box office. Processing fees will be applied to the ticket purchase. To purchase tickets, contact the box office at 859-257-4929, visit online at http://scfatickets.com/ or purchase in person during operating hours. A buy-one-get-one (BOGO) promotion is available through 5 p.m. today (Thursday), Jan. 25, in person at the Singletary Center ticket office or by phone only. The BOGO offer is not available online and not applicable to previously-purchased tickets. It may not be combined with any other discount. 
The UK Department of Theatre and Dance at UK College of Fine Arts has played an active role in the performance scene in Central Kentucky for more than 100 years and is currently celebrating 50 years of offering theatre as an educational program of study. Students in the program get hands-on training and one-on-one mentorship from the renowned professional theatre faculty. The liberal arts focus of their bachelor's degree program is coupled with ongoing career counseling to ensure a successful transition from campus to professional life.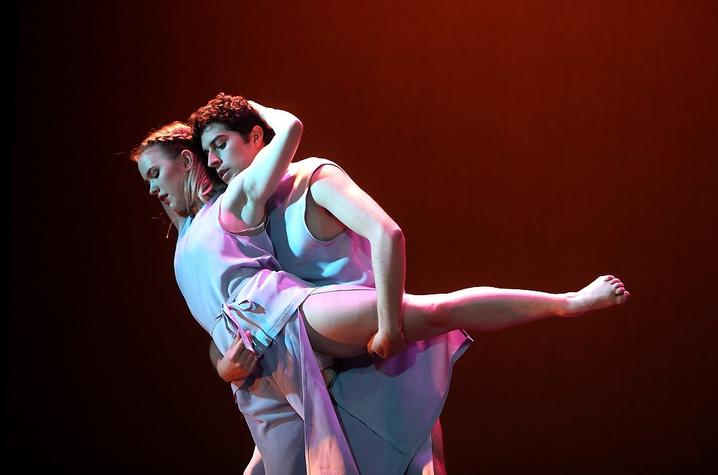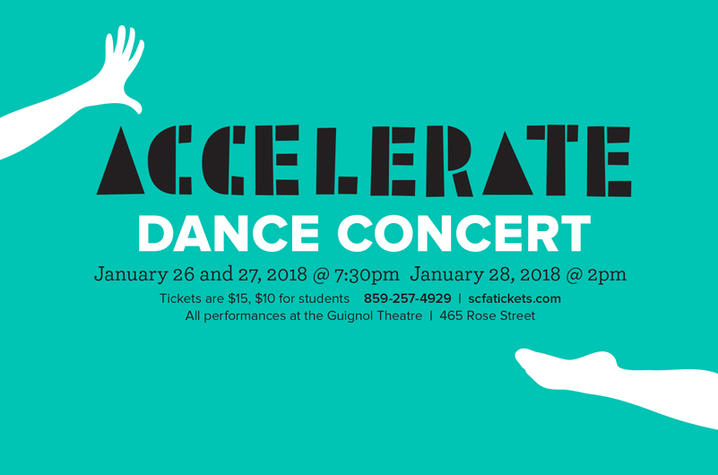 UK is the University for Kentucky. At UK, we are educating more students, treating more patients with complex illnesses and conducting more research and service than at any time in our 150-year history. To read more about the UK story and how you can support continued investment in your university and the Commonwealth, go to: uky.edu/uk4ky. #uk4ky #seeblue