Incoming Class Most Academically Accomplished in School History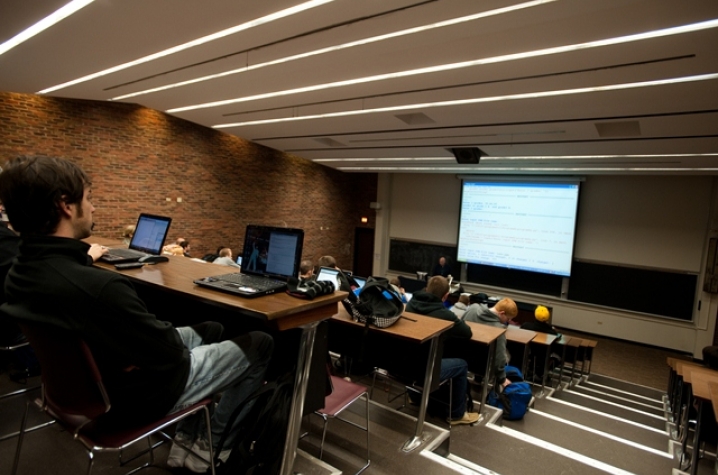 Last week, I had the opportunity to share with our Board of Trustees a bit about our incoming freshman class. By virtually every way enrollment is measured, this fall's first-year class at the University of Kentucky is our most academically prepared and accomplished.
They are diverse and engaged in meaningful community public service. They are immersed in technology and want to be active participants in the learning process, both inside the classroom and outside of it. They represent the future of our Commonwealth and country and we are excited that they have chosen UK as the place they want to learn and grow.
Among them are five students who scored perfect on either their ACT or SAT exam, including three Kentuckians: Bradley Bernhard, Geneva, Ill.; Manasi Malik, Attleboro, Mass.; Alex McCulla, Hagerhill, Ky.; Roshan Palli, Lexington, Ky.; and Matthew Wilson, Simpsonville, Ky.
Our Enrollment Management team continues to strive to bring the best and brightest to UK. Every member of the Big Blue Nation should be proud of this class and their accomplishments.
I also shared with the Board a video prepared by the video team at UK Public Relations and Marketing that recapped K Week (formerly known as Welcome Week). I was truly impressed with the way our faculty, staff and upperclassmen roll out the "big blue carpet" to welcome new students to campus. The warmth Mary Lynne and I have felt from the campus community was extended to our newest Wildcats and I could not be more proud of each person who works to make K Week special.
K Week is a collaboration between hundreds of organizations and departments and consists of more than 250 events. Headed by the Division of Student Affairs and the Office of New Student and Parent Programs, K Week is a critical part of the University's academic mission and continues to be a huge success.
Please view the video for a look at this year's K Week activities. For more information about this year's outstanding class, read this story from UKNow, the University's official news site.
"see blue.",
Eli