"seeing blue." with Prospective Transfer Students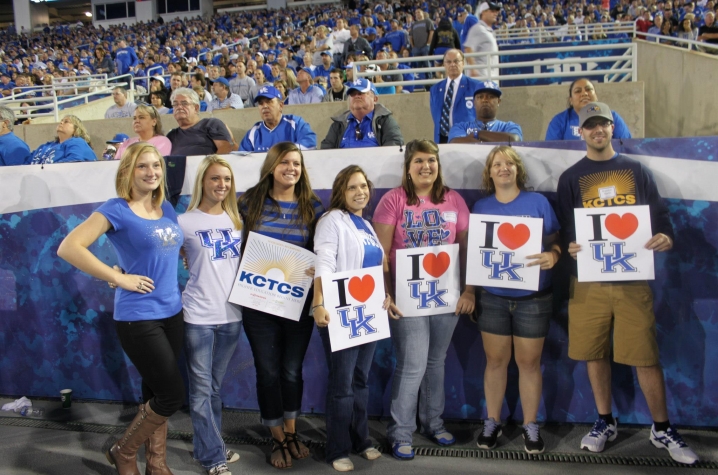 Earlier this month, the University of Kentucky and the Kentucky Community and Technical College System co-sponsored a fun-filled, informative day for prospective transfer students.
On Saturday, Sept. 8, students interested in transferring to UK were treated to a full day of activities, including a campus tour, information session and buffet-style tailgate dinner, ending with the UK vs. Kent State University football game at Commonwealth Stadium.
The day was extremely successful and I am grateful to those who were involved in making the event very special. It was a tremendous opportunity to share our Kentucky Promise and inspire prospective students from across the state. I was told that one of the students who went out on the field at half-time said that this was the biggest moment of her life.
This is what UK is all about; opening doors of opportunity and discovery – through academic and experiential communities and programs – to the lives of students that choose to "see blue." It was an honor to welcome and speak with them at their dinner as we wish them all luck in continuing their higher education.
Click here to view photos from the day: https://www.facebook.com/media/set/?set=a.428348570560695.108677.223335754395312&type=1&l=ecb86e5a26