Working Together - Helping Kentucky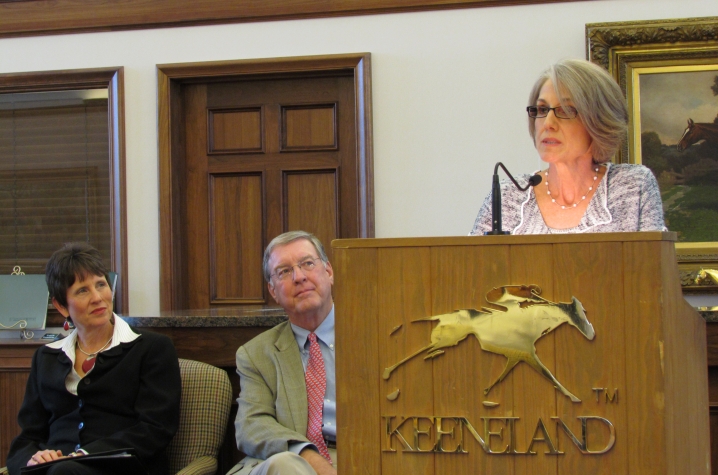 Recently, the University Of Kentucky College Of Dentistry, Keeneland, and the Bluegrass Farms Charities announced a partnership to provide greater access to dental care for the children of our state's backstretch and equine farm workers, many of whom are immigrants and who may not have access to affordable health care. The idea is to use the mobile dental clinic to provide dental screenings before school starts in August and then, over time, expand the program beyond children into workers in the industry throughout the year, with the hope of attracting industry financial support.
Our mission - and this partnership between our institutions -- is no surprise. We share a deep history. And we share deep values. The Keeneland Foundation provided funds to the University of Kentucky for the purchase of its first electron microscope in 1947. That began what has been a deeply close relationship between two institutions that embody the best of our state.
More recently, Keeneland and the University of Kentucky have seen success in addressing many of the Commonwealth's greatest challenges. We have raised money for cancer research, music and arts outreach programs as well as vital financial support for our undergraduate and graduate students.
Our new partnership marks another milestone in our shared commitment -- and our shared sense of values -- to an industry critical to our state's economic health and to the people who make it work.