President's Blog: Markey Cancer Center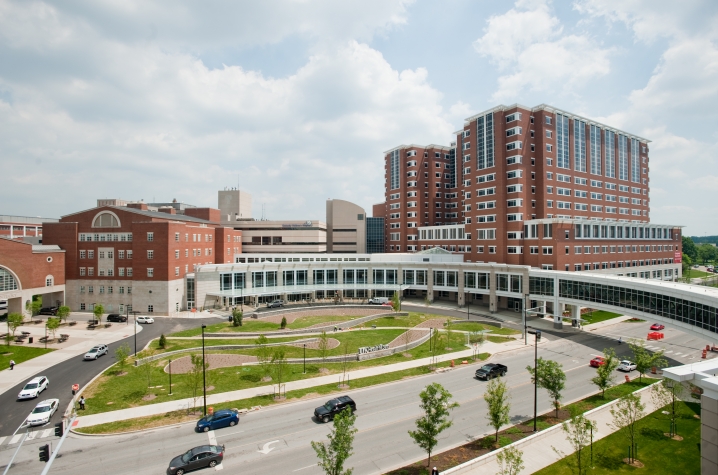 This week, I had the sincere pleasure of welcoming representatives from the National Cancer Institute (NCI) to the University of Kentucky for their review of the Markey Cancer Center's application for National Cancer Institute designation.
As Kentucky's land grant and flagship research university, we are deeply committed to a shared covenant with our state – what we have termed the Kentucky Promise – that calls upon our institution to ensure a bright future for the people we serve through the education, research, service and patient care we render.
Essential to our success is the groundbreaking work of the Markey Cancer Center. As a center of excellence and distinction at UK, Markey's robust research and clinical enterprise is the cornerstone of our commitment to Kentucky – fundamental to our success in transforming lives through our endeavors and improving the general health and welfare of our state and nation.
Unfortunately, our state and region are burdened by intransigent rates of cancer. We have the highest rate of cancer deaths per 100,000 and over 25,000 new cancer cases were diagnosed last year.
These problems are compounded by circumstance. The Central Appalachian region, much of which lies in the mountains of eastern Kentucky, is among the most economically disadvantaged, medically underserved, and disease-burdened areas in the nation.
This is why NCI designation for the Markey Cancer Center is the University's top priority – to create new knowledge and combat the scourge of cancer; helping a region desperately in need of our care.
With a steadfast dedication to the Kentucky Promise, our institution remains deeply committed to the success of Markey. Our ongoing support has been substantial – approximately $114 million in institutional, state and philanthropic funds since 2009 – and has supported the recruitment of cancer researchers and clinical scientists and the construction of state-of-the-art space for oncology research and clinical program.
That support will continue through the funding period of the Cancer Center Support Grant and thereafter, providing for the long-term stability and future of Markey and its work.
I am grateful for the institutional leadership shown by Markey's Director, Dr. Mark Evers, since his arrival. He has ably led the Markey Cancer Center by establishing a nationally recognized leadership team and expanding the size and scope of Markey's activities. Much of their work has been highlighted in recent coverage.
Dr. Evers' op-ed appeared in the Herald on Monday as part of our efforts to promote the NCI visit.
TravelHost column
Markey Cancer Center's pet therapy features:
Markey's Jin Shin Jyutsu touch therapy program news release:
And a story on the impact of abuse on cancer care outcomes
I want to congratulate and thank Drs. Michael Karpf and Mark Evers. Because of their leadership, UK HealthCare and the Markey Cancer Center have become national leaders in transformative, compassionate care.
This is a benchmark moment in the University's history and a major component of becoming a premier research university. I look forward to sharing the results of the review committee's visit in the future.
"see blue."
Eli