Jane Beshear Inducted into Education Hall of Fame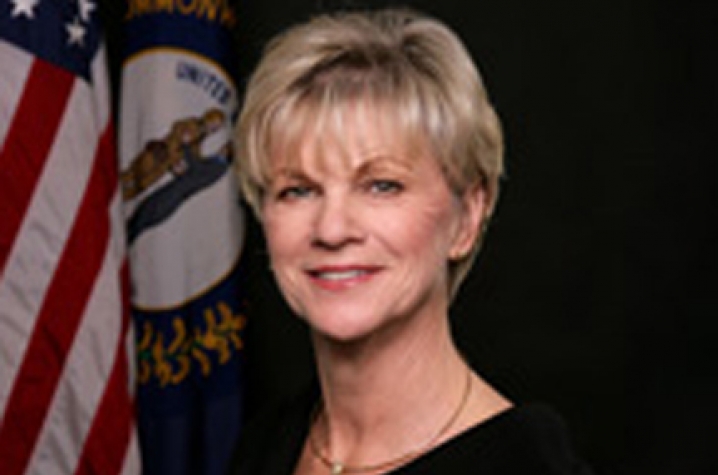 LEXINGTON, Ky. (April 9, 2010) - As first lady of the Commonwealth of Kentucky, Jane Beshear has dedicated herself to a number of causes statewide, but it is her commitment to education that has led her to being the newest inductee in the University of Kentucky College of Education Hall of Fame.
"I am honored to be awarded a place in the University of Kentucky College of Education Hall of Fame," Beshear said. "I've always believed the education of Kentucky's children to be of utmost importance, and I am thrilled to be able to utilize my role as first lady to further this cause. The opportunity to stand beside so many of our state's education pioneers in this hall of fame is truly humbling."
"We are very proud of First Lady Beshear's accomplishments to further the cause of education in Kentucky," College of Education Dean Mary John O'Hair said. "Her devotion as a teacher and an advocate makes her a wonderful addition to the College of Education's Hall of Fame."
Beshear received her bachelor's degree from the UK College of Education in 1969 and spent the first years of her career teaching at Woodford County High School. When arriving in Frankfort in the late 1980s with her husband, Steve, who was then lieutenant governor, she began working with the Kentucky Commission on Literacy to improve adult literacy rates. Her efforts in this area led to being honored with the Friend of Literacy Award by the Collaborative Center for Literacy Development, a unified effort among the literacy specialists from Kentucky's eight public universities.
In addition to adult literacy, Beshear also has focused her concerns on reducing the high school drop-out rate in Kentucky through the "Graduate Kentucky: A Community Approach" statewide drop-out prevention summit. She has held regional summits encouraging communities to become more actively involved in keeping young people in school. Part of her work with "Graduate Kentucky" has been her support of House Bill 301, which would require students to attend school until the age of 18.
"Jane's lifelong commitment to educational improvements in our state is inspiring," Governor Steve Beshear said. "From her time as a teacher, to leading the charge to combat high school drop-out rates today, her passion is unwavering. I could not be more proud of her for this accomplishment."
Beshear is the 42nd alumnus to be inducted into the UK College of Education Hall of Fame since the first class in 1989.
The criteria for induction states that honorees must:
--Have earned a degree from the UK College of Education or completed a significant amount of academic work in the college;
--Have obtained significant achievement personally or professionally;
--Have demonstrated distinguished accomplishments and leadership in their chosen field of endeavor; and
--Have evidence of strong support for the field of education.
For more information on the UK College of Education, visit education.uky.edu.