Norman Receives Golden Stitches Award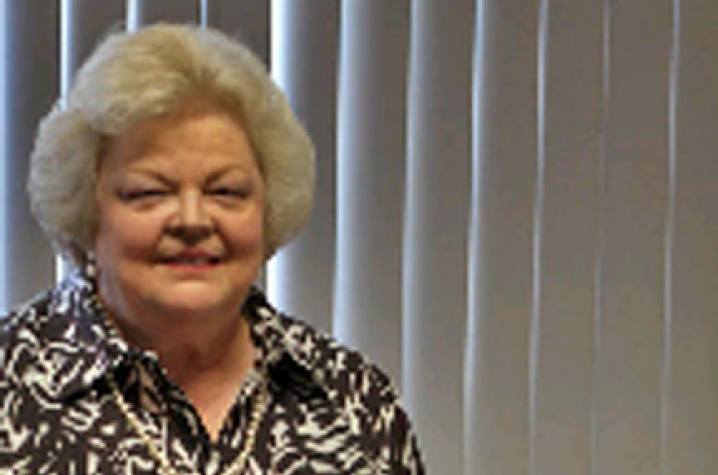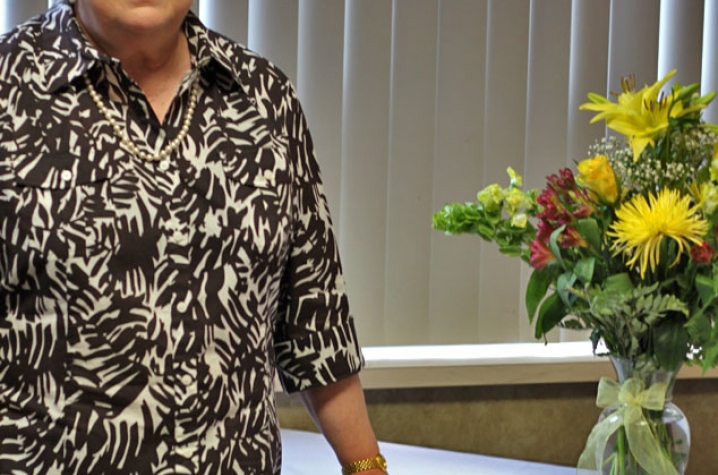 LEXINGTON, Ky. (Sept. 14, 2009) – Kentucky Children's Hospital has awarded the Golden Stitches Award to Susanne Norman, a former pediatric cardiology nurse at Kentucky Children's Hospital.
Norman, who retired recently, was nominated by Dr. Jacqueline A. Noonan, emeritus professor of pediatrics, University of Kentucky College of Medicine, and a pediatric cardiologist at Kentucky Children's Hospital. Noonan is retired, but still sees patients across Eastern Kentucky at the pediatric cardiology outreach clinics.
"Susanne Norman has been caring for children for nearly 40 years at the University of Kentucky," said Noonan. "I knew Susanne first as a nurse in our pediatric intensive care unit (PICU) where she was the lone nurse caring for up to four children; some who were on ventilators. She then began working with me as the pediatric cardiology nurse where she has certainly made a positive difference in the lives of hundreds, perhaps thousands, of children. She did pre-op education, attended patients in the cath lab, saw every patient in the outpatient department and went to outreach cardiology clinics with me at least twice a month. She is truly a child advocate and a caring compassionate nurse who has dedicated her life to caring and loving other people's children. I can think of no one more deserving of this award. It will be difficult to imagine pediatric cardiology without Susanne. Her position may be filled as she retires but she will never be replaced."
Dr. Tim Bricker, professor and chair, Department of Pediatrics, UK College of Medicine, and physician-in-chief of Kentucky Children's Hospital, presented the award.
"I am very grateful for the privilege of working with the children, their families, the physicians, and the staff of Kentucky Children's Hospital as well as the staff of the regional heart clinics," said Norman. "It has been a blessing to have been a part of this university for so many years."
The award was initiated by Bricker and is presented quarterly to a Kentucky Children's Hospital staff member whose work is making a difference in the lives of children. The recipient of the award is selected from nominations received from the medical staff of Kentucky Children's Hospital.