UK Libraries is Best of Show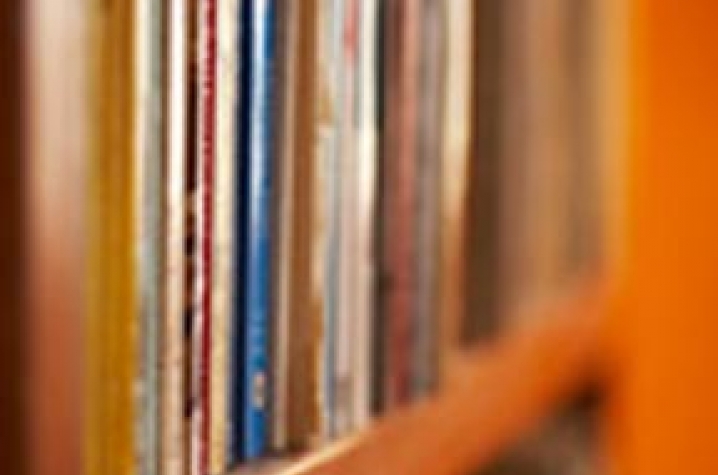 LEXINGTON, Ky. (Aug. 25, 2009) – University of Kentucky Libraries has been presented with three Best of Show awards and an Honorable Mention award by the Library Leadership and Management Association (LLAMA), a division of the American Library Association (ALA). The awards were presented at the ALA Annual Conference held in July in Chicago.
Hundreds of entries were submitted and reviewed from across the U.S. and Canada for the 2009 LLAMA Best of Show Marketing and PR Awards competition. UK Libraries took four awards, including three Best of Show awards, in four of the 11 categories presented in the competition.
One of UK Libraries' Best of Show honors was in the category of fundraising materials for its Equine Oral History video created by the Louie B. Nunn Center for Oral History. The purpose of the award-winning video is to solicit funding for the creation of an oral history collection that represents the diversity of the equine community and fosters a better appreciation for the historical, cultural, and economic significance of the horse to Kentucky.
UK Libraries was also awarded Best of Show honors in the category of videos 30 seconds and under for The Hub @ WT's video. This 30-second video provides a description of services and brief tour of The Hub, an information commons, in the William T. Young Library.
A full color UK Libraries brochure received yet another Best of Show award in the services/orientation/policy materials category. The brochure details the various collections, services and library sites maintained by UK Libraries.
UK Libraries also received Honorable Mention recognition for a blog created by its Archives Department called Curiosities and Wonders in the category of web pages/home pages.
UK Libraries works on many of its promotional materials with Cornett Integrated Marketing Solutions. "Being an award recipient means that the materials we are creating with our partner, Cornett, are among the best library marketing materials in the country," noted Dean Carol Pitts Diedrichs of UK Libraries. "They are graphically appealing and our peers have recognized the effectiveness of those publications. For me, it's just another way in which we are moving ahead in our quest to be a Top 20 public university."
Since 1974, the Best of Show Competition recognizes excellence in public relations and marketing efforts and is part of Swap and Shop, a staple of ALA's annual conference. Winners are featured prominently at the Swap and Shop program, which attracts almost 1,000 library professionals who browse the best and brightest library public relations materials.
Best of Show awards are presented in the following categories: adult and family reading materials; annual reports; bibliographies and booklists; calendars of events/newsletters; children's reading program materials; fundraising materials; Web site promotional materials; special events and programs; services/orientation/policy materials; young adult summer reading club materials; and library home pages/Web pages.
As a Best of Show winner in the three categories and Honorable Mention winner of a fourth category, UK Libraries provided copies of their award winning materials to interested ALA conference attendees.