Child Care Resources Help With UK Employees' Back-to-school Stress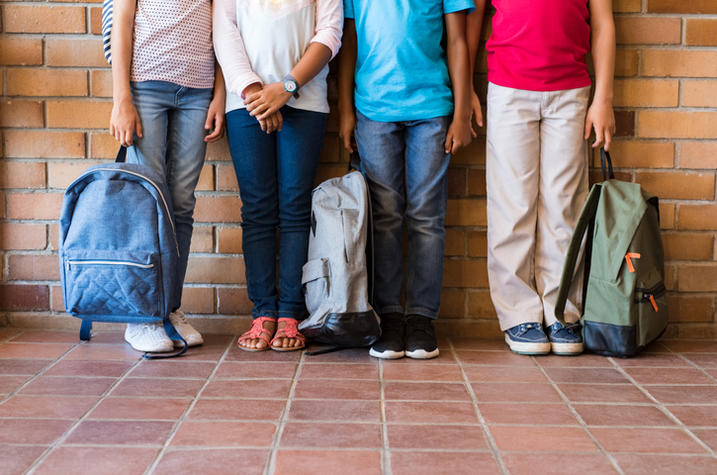 LEXINGTON, Ky. (Aug. 22, 2019) — If you're a University of Kentucky employee who's also a parent, UK Human Resources Work-Life is here to help ease some of the stress that comes with the back-to-school season. 
One of the biggest challenges for parents can be finding child care, especially at the last minute. Do you have a backup plan? Work-Life's resources can help you make a plan now and avoid stress later. 
Big Blue Family Care is a way to connect with UK students who offer occasional care for children, such as after school and on nights and weekends. You can fill out an online form to let them know what you're looking for, and students will be matched to your request. Submit your request online as early as possible to increase your chances of getting a referral. 
Each student caregiver has passed a UK employee background check. The rate of pay and logistics of setting up the child care are up to you. The Big Blue Family Care website provides a link to a pay calculator to see the going rate for caregiving. The website also lists options for child care centers in the Lexington area that provide drop-in and backup care.  
You may also need options for teacher in-service days or days when school is canceled for bad weather or other emergencies. "No school" day camps in Fayette and surrounding counties are available for those occasions. 
For more permanent, ongoing child care needs, the Work-Life team has compiled a list of child care facilities near UK's campus. Information is also available on the website to help you choose quality day care in home or a facility for your child. 
Finally, be sure to connect with other UK working parents via monthly meetings, a Facebook group or a Friday weekly walking group. Attend in-person and virtual brown bag lunch sessions on campus where you can share ideas and helpful resources about raising children. The meetings are open to all parents and grandparents and are scheduled for Sept. 10, Oct. 10, Nov. 12 and Dec. 10 this fall. All the meetings are in Room 330 in the Gatton College of Business and Economics. You can also attend online via Zoom. 
UK HR's Work-Life team is available to help you feel confident in managing your work and personal responsibilities, including caring for your little ones.