Faculty and Staff Wanted as FUSION Site Advisors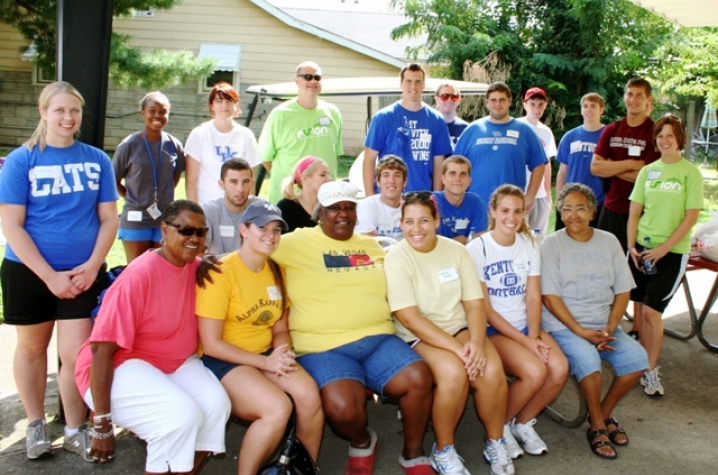 LEXINGTON, Ky. (Aug. 7, 2014) — UK FUSION (For Unity and Service In Our Neighborhoods) 2014 is right around the corner. With less than a month away from the state's largest single-day community service project, Monday, Aug. 25, FUSION is looking for UK faculty and staff to volunteer as site advisors for the event.
The FUSION team anticipates more than 1,000 UK students serving at nearly 100 community and neighborhood organizations. Each small group is led by one or two student site leaders, and a faculty or staff site advisor.
Known as a great opportunity to interact with students in a different and meaningful way, site advisors will help provide risk management, assist with group dynamics and serve as positive role models for participants as the group volunteers. 
FUSION 2014 begins at 8:45 a.m. for site advisors and is expected to end around 3 p.m., although times may vary depending on specific sites.
To sign up to volunteer as a site advisor follow these steps:
1.     Visit http://uky.volunteermatch.org/.
2.     In the top right corner select "Register / Sign in."
3.     Select "Create an account now!" in the light blue box in the middle of the page.
4.     Enter and confirm your email.
5.     Complete the personal information form and create an account.
6.     In the "Search For" box, type "FUSION."
7.     In the "Opportunities Near" box, type "Lexington, KY."
8.     Click the "Faculty/Staff Advisor FUSION 2014" event.
9.     Click sign-up.
After completing these steps, a screen saying "you have successfully signed up for the project" will appear.  You should receive a confirmation email. If you do not, please email fusion.uky@gmail.com.
For more information about FUSION or the site advisor opportunity, contact fusion.uky@gmail.com or jillian.pyatte@uky.edu. Connect with FUSION on Facebook, Twitter and Instagram.    
UK FUSION is part of UK's Center for Community Outreach. The CCO is a student-driven program that is intended to foster the development of leaders who make a difference in their communities. The mission of the CCO is to serve, connect and unite the University of Kentucky with the surrounding community in collaborative efforts to promote life-long community service.