UK Employees' Advantage on Avoiding Holiday Weight Gain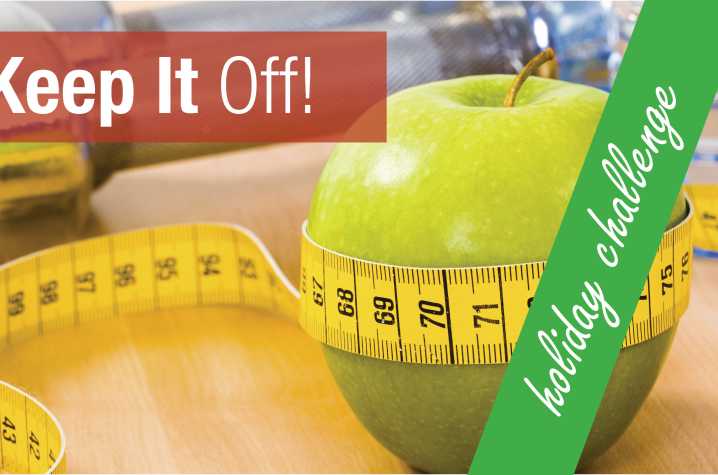 LEXINGTON, Ky. (Nov. 25, 2014) — Most Americans never lose the weight they gain during the winter holidays, according to the National Institutes of Health (NIH). But did you know that you, as a University of Kentucky employee, have a secret weapon for avoiding holiday weight gain?
Take UK Health and Wellness' "Keep It Off!" holiday challenge and you'll have a supportive team of wellness experts on your side helping you maintain — not gain.
Simply register by 5 p.m. today, Tuesday, Nov. 25.
In fact, nearly 70 percent of last year's hundreds of participants rang in the 2013 new year with zero weight gain from Thanksgiving to Jan. 1.
This marks the fifth year of UK Health and Wellness, part of UK Human Resources, motivating employees to "Keep It Off!" by offering expert insights in such a convenient way. All challenge participants receive a weekly email digest containing "the best of" pro tips from a team of registered dietitians, fitness specialists and a health coach.
"Keep It Off!" tips, focusing on nutrition, exercise and stress, are designed to be practical enough to put into use, and adjustable enough to work for a variety of individual needs.
Last year's participants raved that the weekly expert tips and motivational nudges paid off.
"This challenge was good for me. Without it I would have gained anywhere from three to five pounds and would have struggled to take it off. I told my sister about the challenge and she tried to help me stick to it. She even lost weight. Thank you!" said one participant.
"This was a fun way to encourage healthier habits during the holidays, and while I didn't lose anything, I didn't gain. Sincere thanks!" 
Another said, "It really worked for me — I was determined to not gain and committed to losing. Just competing with myself was the best motivation. I actually lost four pounds (and am keeping it off so far)."
"Keep It Off!" participants will receive not only the gift of taking their pre-holiday weight with them into the new year, but also a prize from UK Health and Wellness if they report maintaining their pre-holiday weight. For details and to register, please visit: http://www.uky.edu/hr/wellness/community-opportunities/keep-it-holiday-challenge. 
MEDIA CONTACT: Whitney Harder, 859-323-2396, whitney.harder@uky.edu