Enter to Win a CSA Voucher for Local, Organic Produce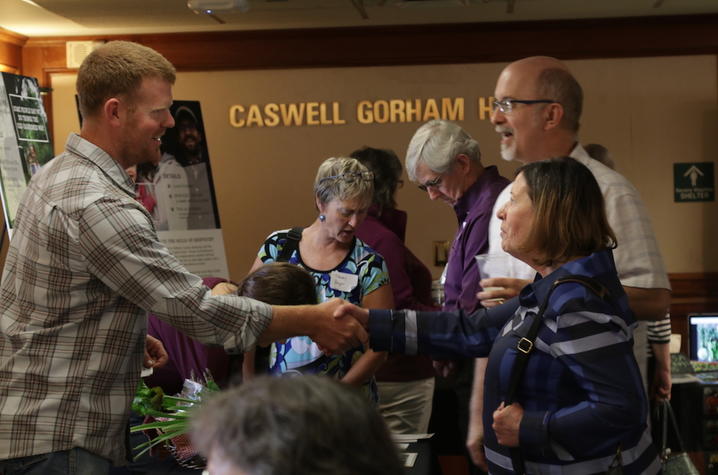 LEXINGTON, Ky. (Jan. 25, 2018) — More than 17,000 University of Kentucky employees with UK health insurance are eligible to enter a lottery for a Community Supported Agriculture (CSA) voucher.
Log in to your Human Resources Health and Wellness dashboard to learn more and enter. The lottery closes Tuesday, Jan. 30.
HR Health and Wellness offers two voucher options:
$100 off a small share; or
$200 off a regular share.
When you purchase a CSA from a local farm, you become a member of that local farm. Members receive a weekly regular or small share of fresh, local and organic produce for the entire growing season, which is about 20- to 25-weeks.
What distinguishes a program as Community Supported Agriculture is CSA members pay their farmer for the entire season upfront. The full price cost for the entire season ranges from $400 to $650 — with a voucher the cost ranges $300 to $450, which amounts to $15 to $20 a week.
This early payment allows farmers to plan and purchase what they need for the upcoming growing season, and CSA members see the value. According to research from the College of Agriculture, Food and Environment, which included voucher participants, the top reasons for joining a CSA included:
Access to better quality food.
Interest in supporting local farms and farmers.
Helping their family eat better.
Access to new food varieties.
This marks the third year CSA vouchers have been offered by Human Resources Health and Wellness. Due to increased interest, a lottery process was created to distribute the 300 available vouchers: 100 vouchers for $200 and 200 vouchers for $100.
For answers to frequently asked questions, please visit the Human Resources Health and Wellness website.