Fitbits Offered to Faculty, Staff at Reduced Cost to Facilitate Culture of Well-Being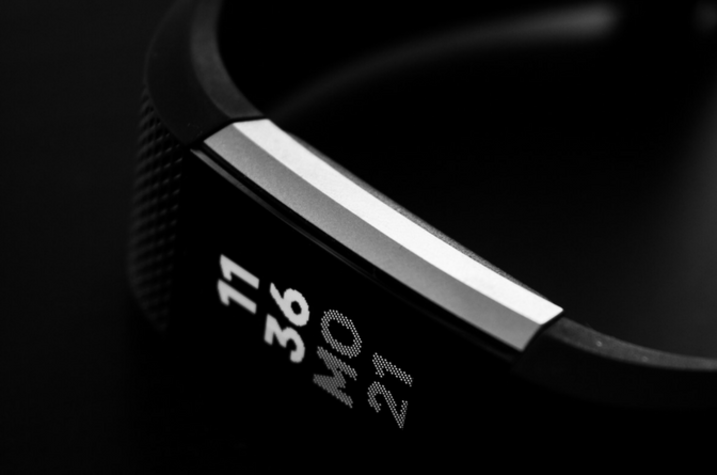 LEXINGTON, Ky. (Dec. 12, 2017) — More than 6,000 University of Kentucky employees have taken advantage of their Fitbit benefit since the offer from UK Human Resources Health and Wellness became available in mid-November.
Employees have the option to receive a Fitbit for free or at a substantially reduced cost, depending on the device. Preferred pricing rates for UK health plan members are also available to eligible spouses/sponsored dependents and retirees.
More than 20,000 employees are eligible based on employment status. To access this offer, log in to your dashboard and act by Jan. 31, 2018.
UK HR Health and Wellness began their partnership with Fitbit in 2015, when over 10,000 employees purchased a Fitbit at reduced price.
SuZanne Troske, currently a policy analyst for Community and Economic Development Initiative of Kentucky, has worked on campus for about 10 years and sees the Fitbit offer as a valuable new benefit for herself and her family.
"It's exciting to get a new Flex 2 for free, plus the one I bought using our discount a few years ago was still working so my son got one too," Troske said. "My husband, who also works at UK, and I walk more at work and it's inspired more trips to Raven Run and The Arboretum on the weekends."
About 3,000 employees, including Troske, are stepping up in a holiday challenge with the aim of maintaining physical activity from Thanksgiving to New Year's Day.
Troske appreciates the positive feedback from her Fitbit which vibrates and flashes light when she meets her step goal. "It's simple but it's actually very motivating — that and the UK fleece blanket."
Participants who finish the holiday challenge with a daily average over 6,000 steps will receive a blanket. During challenges, Troske notes she takes more walking breaks with her husband, colleagues and friends.
"Even when it's cold we'll walk inside going through the hospital area. It's kind of surprising, but you can actually get about three-quarters of a mile walking indoors if you go from one end to the other."
HR Manager of Health and Wellness Jody Ensman believes renewed excitement about discounted Fitbits and prizes — and, foundationally, physical activity — will continue to support workplace cultures across campus.
"Fitbits are a tangible reminder that University of Kentucky, as an employer, has a compassionate understanding of individual's health and well-being needs and interests," Ensman said. "We hope it says, 'every step counts and we care about your health.'"
When asked which area of their health matters most during the Check In health screenings, "movement and exercise" was the most common response from faculty and staff participants in the first two campaigns in 2014 and 2016.
"Our community is telling us physical activity is their top heath priority," Ensman said. "It's important that we cater our benefits to our employees' interests."
All employees are invited to share their journey, whether participating in the challenge or not, on Instagram using #seewellbeing.
Another Step Up Challenge will start after the Fitbit offer ends: it's centered around preparing for a community-wide, family friendly 5K run/walk event in the spring.
UK is the University for Kentucky. At UK, we are educating more students, treating more patients with complex illnesses and conducting more research and service than at any time in our 150-year history. To read more about the UK story and how you can support continued investment in your university and the Commonwealth, go to: uky.edu/uk4ky. #uk4ky #seeblue