Guest Judge Ifa Bayeza, Finalists Announced in 5th Biennial Prize for Women Playwrights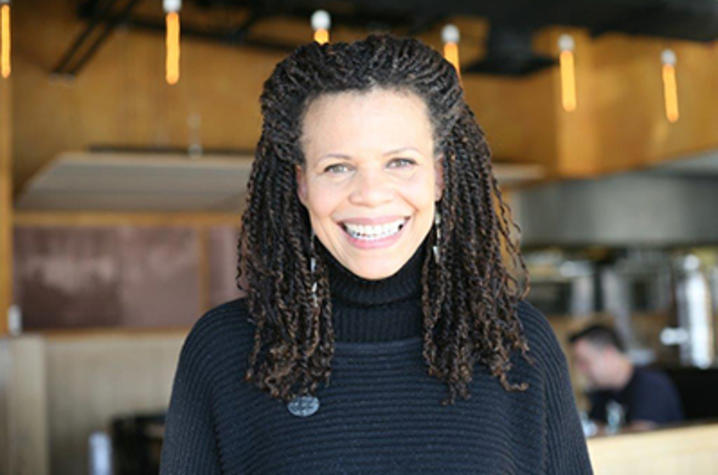 LEXINGTON, Ky. (March 28, 2018) — The Kentucky Women Writers Conference has named three finalists in its Prize for Women Playwrights, which honors new theatrical work. Now in its fifth biennial cycle, the prize seeks to bring more plays by women to the stage, through a collaboration among the Kentucky Women Writers, partnering producer and director Eric Seale, and guest judge Ifa Bayeza. The winner receives a world premiere production for a paying audience in November 2019 at the Pam Miller Downtown Arts Center, with royalties, plus a cash prize of $500.
Finalists are:
"Bite the Apple" by Linda Manning, of Bronx, New York. Cinderella, in a darkly modern world 20 years after her fairy tale has ended, goes on a harrowing journey into the stories of Little Red Riding Hood, Snow White and Rapunzel, and unearths the pasts they all tried to forget, but also offers the possibility of setting them free.
"La Fée Verte" by Bridgette Portman, of Fremont, California. When France bans absinthe in 1914, struggling poet Marmion fears he will lose his only source of inspiration. He authors a petition against the ban, aided by Denis, a depressed bartender who drinks absinthe in order to hallucinate his deceased fiancée. A parish priest with his own secret absinthe addiction is dead-set against the petition and determined to stop them. As the three men's agendas clash, each must learn the source of his own dependence on "La Fée Verte."
"Sapphire Heights" by Anna Wright, of St. Leonard's On Sea, Hastings, England. Set over the space of one Sunday in mid-winter, a mismatched family of four gather to celebrate the rushed marriage of Angela and Billy; fueled by alcohol, political dissonance and glaring incompatibility, the two couples' hidden secrets begin to reveal themselves.
Playwright Ifa Bayeza will serve as guest judge to choose a winner. The Harvard University graduate and Rhode Island State Council for the Arts 2014 Artist Fellow is distinguished artist-in-residence and senior visiting lecturer in the Department of Africana Studies at Brown University.
Ifa Bayeza's works for theater include "Homer G & the Rhapsodies in the Fall of Detroit," for which she won a Kennedy Center Fund for New American Plays Award; "Welcome to Wandaland, Kid Zero"; and the novel, "Some Sing, Some Cry," co-authored with her sister Ntozake Shange. "The Ballad of Emmett Till" was awarded a Eugene O'Neill National Playwrights Conference fellowship, received its world premiere at the Goodman Theatre in Chicago, and garnered the 2008 Edgar Award for Best Play, while the Fountain Theatre West Coast premiere in Los Angeles received the 2010 Backstage Garland Award for Best Playwriting. The second work in this trilogy, "benevolence," recently wrapped its run at Penumbra Theatre in St. Paul, Minnesota, earlier this month, and Penumbra will also produce the third play, "That Summer in Sumner."
Bayeza will appear as a featured presenter at the Kentucky Women Writers Conference Sept. 19-22, where she will deliver the Sonia Sanchez Series keynote lecture and lead a playwriting workshop. The Sonia Sanchez Series honors the indelible spirit of the poet and her many visits to Lexington by bringing a major thinker whose writing impacts black culture and social justice issues. She participates in the Kentucky Women Writers Conference and gives a keynote address, free and open to the community.