Haist Named Associate Dean for UK's Regional Medical Campus in Northern Ky.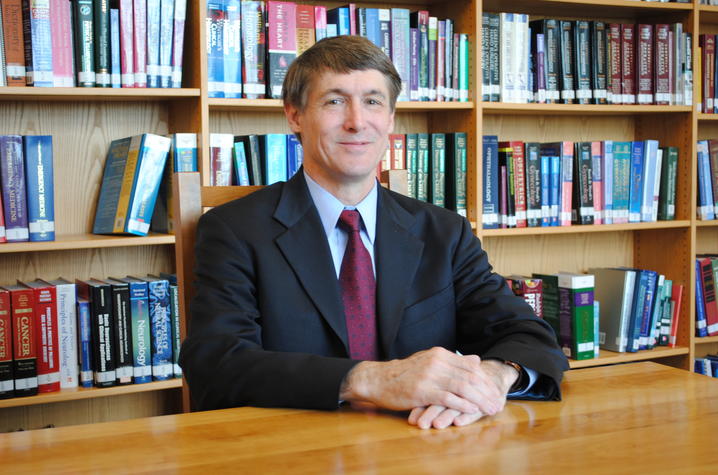 LEXINGTON, Ky. (April 10, 2018) – The University of Kentucky College of Medicine has announced that Dr. Steven A. Haist will be rejoining the college to serve as associate dean for its Northern Kentucky regional campus. 
A UK College of Medicine alumnus, Haist held multiple educational roles throughout the college for two decades, including course director for pre-clinical introduction to clinical medicine courses, clerkship director for a required ambulatory internal medicine third-year clerkship, and internal medicine residency program director. He also developed the college's standardized patient program to teach to and assess interviewing and physical examination skills of both medical students and residents. The program was at the forefront of assessment using the standardized patient model.   During his tenure at the College of Medicine, he received the William R. Willard Dean's Recognition Award – the highest honor for lifetime contributions to the college. In 1998, the Southern Society of General Internal Medicine recognized his commitment with the lifetime achievement award for clinician-educators. Additionally, the UK College of Medicine named the Steven A. Haist Outstanding Academic Performance in Internal Medicine in his honor to distinguish the student with the highest achievement in internal medicine each year. In 2008, his passion for medical education led him to join the National Board of Medical Examiners (NBME). As the Vice-President of Test Development Services, he managed the production of USMLE Step1, Step 2CK, and Step 3 examinations as well as over 125 other examinations including sub-specialty certification, maintenance of certification, in-training examinations, and medical school subject tests and self-assessments. Furthermore, he served as one of the three individuals charged with guiding the planning and implementation of the Comprehensive Review of USMLE (CRU). Through his previous work and service in Flemingsburg, Hazard, Maysville, and Whitesburg, Haist understands the challenges across the state related to access to high quality health care and supports our mission to educate more physicians in Kentucky for Kentucky. 
"Dr. Haist is a well-respected national leader in medical school education and curriculum," said Dr. Robert S. DiPaola, dean of the UK College of Medicine. "We are thrilled to have Dr. Haist lead the charge to establish our regional campus in Northern Kentucky and are confident in his leadership, focus on education, and passion to serve the Commonwealth of Kentucky."