Klim Named Hospice Medical Director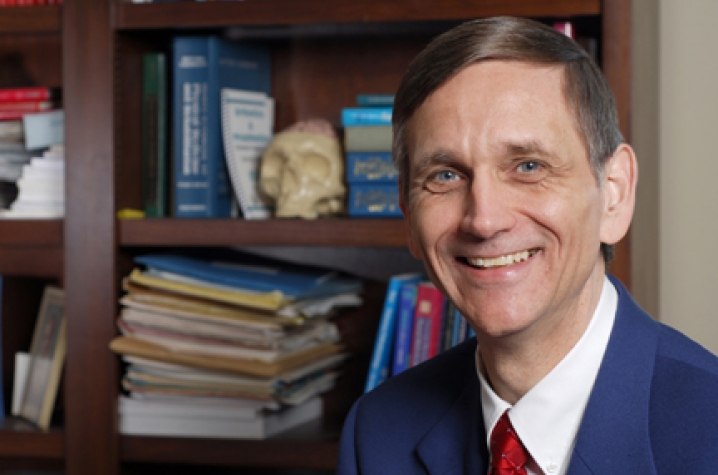 LEXINGTON, Ky. (Aug. 28, 2009) -- After completing a fellowship in palliative medicine in collaboration with Hospice of the Bluegrass and the University of Kentucky, Gerald Klim has been named an associate medical director of Hospice of the Bluegrass. Klim will also continue is his role as chair of the department of physical medicine and rehabilitation at UK.
"We have had a wonderful reception by the faculty, staff, and most importantly the patients," said Klim. "This service is a team that includes a physician, nurse practitioner, nurse coordinator, and social worker. We address the symptoms or discomfort that the patient, as well as the family, are experiencing with life threatening and life changing illnesses and walk with them in their journey."
Klim formerly directed the Brain Injury Rehabilitation Program at Cardinal Hill Rehabilitation Hospital. He has developed a regional reputation for excellence in medico-legal aspects of health care and in the delivery of sub acute and geriatric rehabilitation.
Klim served as co-director of the residency program from 1988-1993 and helped establish one of the nation's first rotations in sub acute rehabilitation. He has served as a medical student advisor since 1986 and is a popular lecturer among students of all ages. Klim received the department's Teacher of the Year award in 1996.
Klim recently completed a year-long sabbatical to complete a fellowship in hospice and palliative medicine despite a well decorated career as a physiatrist. He also recently completed a master's in theology.
"The Hospice of the Bluegrass and the Palliative Center of the Bluegrass are absolutely delighted that Dr. Klim has come on board to be a part of our organization and we look forward to his continued contributions," said Dr. Todd Cote, chief medical officer of Hospice of the Bluegrass.