Norman, McClanahan, Vance Join Kentucky Writers Hall of Fame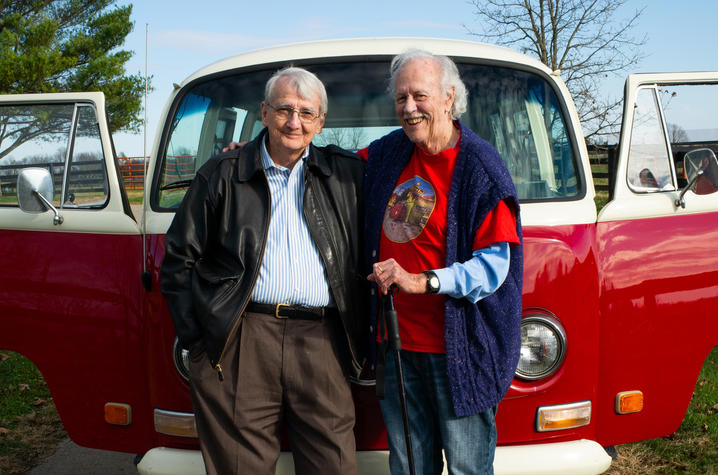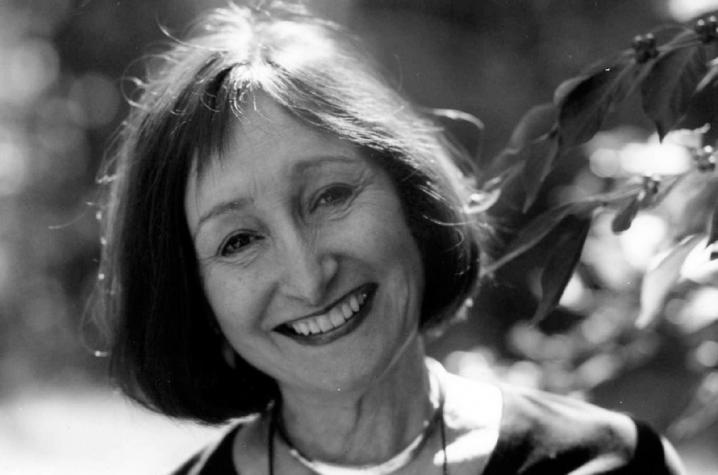 DUE TO INCLEMENT WEATHER THIS EVENT WAS RESCHEDULED TO  7 P.M. WEDNESDAY, FEB. 13, AT KENTUCKY THEATRE.
LEXINGTON, Ky. (Jan. 30, 2019) — Two prolific writers and educators, with ties to the University of Kentucky, will soon add another title to their impressive resumes. The Carnegie Center for Literacy and Learning has chosen Gurney Norman and Ed McClanahan as this year's living inductees into the Kentucky Writers Hall of Fame. In addition, former UK Department of English professor Jane Gentry Vance will be inducted posthumously. 
Though accomplished in their own rights — Norman and McClanahan, who are longtime friends, both have literary careers focused on autobiographical fiction, and they both draw inspiration from their childhoods in Kentucky.
Gurney Norman
Norman was born in Grundy, Virginia, in 1937 and grew up in the southern Appalachian Mountains. He was raised by his paternal grandparents in several communities throughout Eastern Kentucky, but primarily in the small town of Alliais in Perry County.
"I come from strong oral traditions — where family storytelling was the heart of conversation."
As the son of a teacher, education was part of that conversation. "My mother represented education, because she went to college at a time when many women did not."
Norman would also attend college. He graduated from UK in 1959 with a degree in journalism and English. Upon graduation, he received a Wallace Stegner Fellowship in creative writing at Stanford University.
After Stanford, Norman spent two years serving in the U.S. Army. In 1963, he returned to his roots as a reporter for his hometown newspaper, The Hazard Herald. Though a learning experience, Norman's interests were elsewhere. He left the world of news behind to focus on his true passion — fiction writing.
"Nothing in particular sparked my interest in writing. It was more of a gradual infusion over time," Norman said.
In 1971, Norman's novel "Divine Right's Trip" was published in "The Last Whole Earth Catalog" and subsequently by the Dial Press and Bantam Books.
The captivating novel, set in the 1960s, chronicles the westward journey of the young drug slinger D. R. Davenport (Divine Right) and his girlfriend, Estelle.
In 1979, Norman returned to UK as a professor in the Department of English, housed in the College of Arts and Sciences. Through his role as an educator, Norman is passing on his writing wisdom. "My message to students is, trust and honor your own experiences. Find a way to share your stories," he said.
Over the years, Norman has received regional and national recognition for his many accomplishments. In 1996, his work was honored at the 15th annual Emory and Henry College Literary Festival, which celebrates significant writers in the Appalachian region. In 2002, he was honored by the Eastern Kentucky Leadership Conference for outstanding contribution to the advancement of regional arts and culture. In 2007, the Appalachian Studies Association awarded Norman the Helen M. Lewis Community Service Award, which recognizes exemplary contributions to Appalachia through involvement with and service to its people and communities.
Even though Norman has achieved great success, he's not fond of the term. "Success often means fame and fortune on a grand scale, but I'm a regionalist. It's not as broad, but it's deeper."
Norman currently serves as senior writer-in-residence at Hindman Settlement School's annual Appalachian Writers Workshop. He was also selected to serve as the 2009-10 Poet Laureate for the Commonwealth of Kentucky and was officially installed on April 24, 2009.
Ed McClanahan
Born in 1932, McClanahan is a native of Brooksville, Kentucky. He attended school there and later in nearby Maysville, Kentucky, where his family relocated in 1948.
McClanahan, who has been a writer since the mid-1950s, graduated from Miami University in 1955 with a bachelor's degree in English. He briefly attended Stanford University's graduate English program during the 1955-56 academic year. McClanahan went on to graduate from UK in 1958 with a master's degree in English.
"I'm a native Kentuckian, of course, and both my parents had gone to UK, so coming here had always been a possibility," he continued. "Then, in 1956, I happened to read a brilliant short story called 'How They Choose the Dead' by Hollis Summers, who taught creative writing at UK. At the time, I was 'between graduate schools' (to put it delicately), so I came here in the hope of becoming his student. Hollis and his UK colleague Robert Hazel were major influences on my writing and my life."
McClanahan, who taught English at UK, Northern Kentucky University and in Oregon and Montana, is best known for his funny coming-of-age novel, "The Natural Man" and for his book of stories, "Famous People I have Known."
"There are no boring stories; only boring writers. Keep your eyes open, pay attention to the world around you, listen to the things people say and the way they say them. Your novel could be going on this very minute, right under your nose."
McClanahan has also been awarded a Wallace Stegner Fellowship, two Yaddo Fellowships and an Al Smith Fellowship. His work has appeared in many magazines, including Esquire, Rolling Stone and Playboy, and twice he won Playboy's Best Non-Fiction awards.
Along with contemporary authors Wendell Berry, James Baker Hall, Bobbie Ann Mason and Norman, McClanahan is considered a member of the "Fab Five" group of Kentucky writers.
Norman and McClanahan will be honored 7 p.m. tonight (Jan. 30) at the Kentucky Theatre, located at 214 E. Main St. The event is free and open to the public.
Joining McClanahan and Norman in the Hall of Fame will be four deceased writers. Among them, Jane Gentry Vance (1941-2014), a poet born in Lexington, was also a Kentucky Poet Laureate and English professor, who taught creative writing and honors at UK for 40 years. 
UK is the University for Kentucky. At UK, we are educating more students, treating more patients with complex illnesses and conducting more research and service than at any time in our 150-year history. To read more about the UK story and how you can support continued investment in your university and the Commonwealth, go to: uky.edu/uk4ky. #uk4ky #seeblue