Speaking Out for Freedom of Information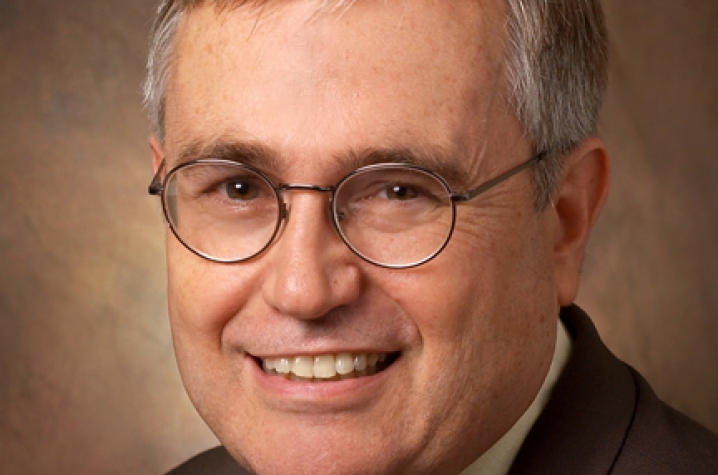 LEXINGTON, Ky. (July 8, 2010) − University of Kentucky School of Journalism and Telecommunications professor Al Cross sparked a dialogue in the African republics of Zambia and Botswana recently as he discussed the importance of freedom-of-information laws for journalists and citizens alike.
Cross, who has served as director of the Institute for Rural Journalism and Community Issues in the UK College of Communications and Information Studies since 2004, ignited debate after he spoke out publicly against government regulation of journalism and in favor of public access to government records, similar to the U.S.'s Freedom of Information Act.
"The (news media) need the freedom and the tools to do the job they are supposed to do: hold officials, ministries and institutions accountable for their performance and keep people informed so they are prepared to make choices," Cross told journalists at the Zambian Institute of Mass Communications and a roundtable of journalists, academics and ruling-party officials in Botswana, sponsored by the Media Institute of Southern Africa-Botswana.
The professor's remarks have received press in both countries, including several feature articles and discussions on a number of radio stations. In an interview with The Post, the only privately owned daily newspaper in Zambia, Lt. Gen. Ronnie Shikapwasha, a government spokesman, disagreed with Cross: "Those coming to say this and that, we respect their opinions, but they don't live here and they don't know what goes on in this country." Shikapwasha added, "(We) will do what the people of Zambia want."
However, in the Botswana Guardian, one of several privately owned papers in that country, Dr. Tachilisa Balule, a board member of the Press Council of Botswana, showed his support for a Freedom of Information Act. He reflected Cross's view that there is misconception that such laws are only for the benefit of the news media. He said  this perception has been created by the ongoing struggle between government and the private media, which he said is similar to a fight between two strong bulls.
Cross told groups in both nations,"Public support for a Freedom of Information Act will increase once the public knows that it means information for them, not just for journalists."

Looking to the future, with an election coming up in Zambia, Cross said the place for reform or change is now, during a time when there is heightened political awareness: "Elections are a good opportunity for the press to explain their stance and for the public, along with the press, to engage in dialogue with candidates."
Cross said it is critical  that media and citizens in both countries put such questions on public agendas and start discussions. He said there is a need for other American journalists to promote and share their experiences with freedom of the press and emphasize its importance.
Before coming to UK, Cross spent 26 years with The Courier-Journal, 15 as chief political writer for the Louisville newspaper. Among his many accolades, Cross has served as the national president of the Society of Professional Journalists, as well as national chairman of Project Watchdog, the society's effort to explain the role of the news media in a democratic society.