UK Currently Accepting Employee Parking Permit Renewals for 2018-19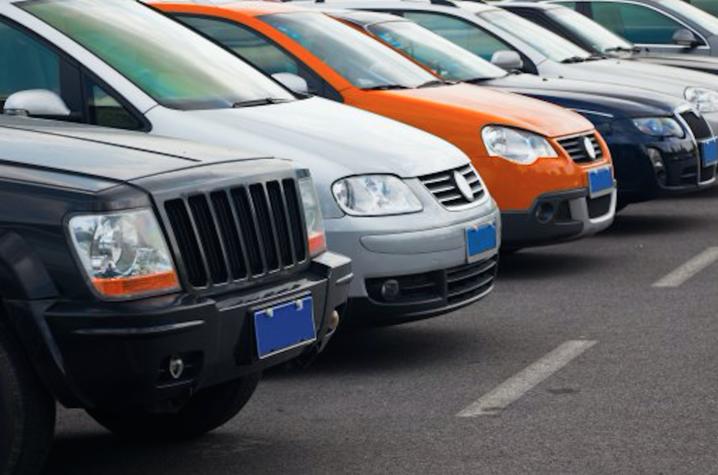 LEXINGTON, Ky. (June 19, 2018) — University of Kentucky Transportation Services is currently accepting employee parking permit renewals for permit year 2018-2019 until July 5, 2018.
Cost for intermediate employee (E) permits for the upcoming permit year remain unchanged at $37 per month ($444 annually). Employees who choose to purchase an intermediate employee permit not only have the flexibility of parking in all intermediate employee (E) lots but may also park in the south campus periphery (K or EK) areas.
UK employees are encouraged to renew their permits online at www.uky.edu/transportation. To renew your employee permit online, employees should have on hand their link blue login and password, license plate number, home or work address, and a credit card if not opting for payroll deduction. It is imperative to review your license plate information for accuracy. Permit holders may have more than one license plate number on their account.
Transportation Services is also offering an express pick-up option for employees who order their permit online after noon Wednesday, June 20. The express pick-up option begins Thursday, June 21. Employees who utilize this option should allow 24 hours for processing and may pick up their permit at the Transportation Services office in the Press Avenue Garage (721 Press Ave.). Office hours for express pick-up will be 7:30 a.m. to 6 p.m.
In addition, employees may also renew their permit via campus mail by using printable forms found at www.uky.edu/transportation/help-and-resources_forms or in person. Office hours for permit sales will be 7:30 a.m. to 6 p.m. Monday through Friday, and 9 a.m. to 4 p.m. Saturday, June 23 and 30, at Transportation Services in the Press Avenue Garage.
Employees who choose to park only at the south campus periphery (Kroger Field Red, Blue or Orange Lots, or the Large Gluck Lot) may purchase a periphery employee (EK) permit for $34 per month ($408 annually), unchanged from the 2017-18 periphery permit price. The south campus periphery is served by continual and convenient bus service.
All outstanding parking citations must be paid before an application is accepted. Citations may be paid online at www.uky.edu/transportation/online-services_pay-a-citation.
Employees renewing parking should take note of the Tax Cuts and Jobs Act recently signed into law, which may have a minor impact on parking fees for UK employees starting in the 2018-19 permit year. Under the previous law, nonprofit employers could offer payroll deductions for parking fees on a pre-tax basis without penalty. Language in the new law is unclear but may remove the availability of this option. 
The National Association of College and University Business Officers has formally asked the IRS for clarification on this matter but has not yet received a response. In the absence of guidance, UK plans to move forward with accepting permit renewal applications, including the ability for employees to elect payroll deduction on a pre-tax basis. More information will be communicated prior to any elimination of the pre-tax option.
For additional information on permits, parking on campus or to receive forms, visit www.uky.edu/transportation, call 859-257-5757 or visit Transportation Services in the Press Avenue Garage (PS #6).
To stay up-to-date on campus transportation news, follow Transportation Services on Twitter at http://twitter.com/UKParking, subscribe to the Parking e-News email newsletter at www.uky.edu/transportation or tune to 1700 AM.
UK is the University for Kentucky. At UK, we are educating more students, treating more patients with complex illnesses and conducting more research and service than at any time in our 150-year history. To read more about the UK story and how you can support continued investment in your university and the Commonwealth, go to: uky.edu/uk4ky. #uk4ky #seeblue