UK History Professor a Finalist for Cundill Prize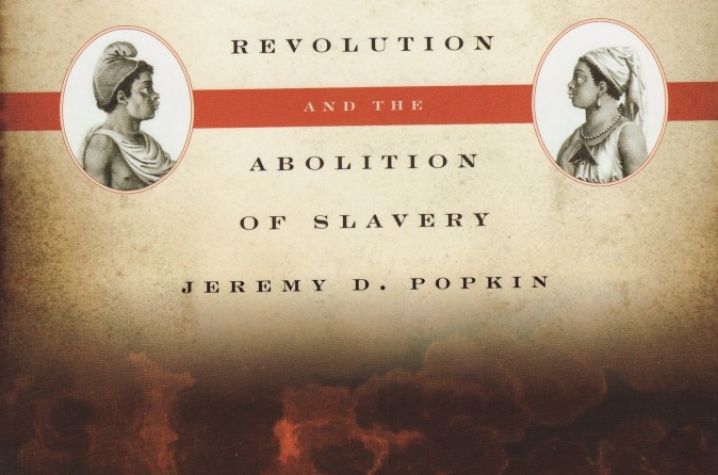 LEXINGTON, Ky. (Oct. 14, 2011) − University of Kentucky history professor Jeremy Popkin has been named one of six finalists for the 2011 Cundill Prize in History for his recent publication of "You Are All Free: The Haitian Revolution and the Abolition of Slavery."
Popkin will compete for the world's largest nonfiction history book award, which offers the winning author a $75,000 grand prize.
Popkin's "You Are All Free," released by Cambridge University Press in September 2010, provides a gripping historical account of the Haitian Revolution and the abolition of slavery in the now disaster-torn country. 
Popkin, a renowned French Revolution scholar, tells a dramatic story, employing a wide range of sources, affording him the opportunity to capture Haiti's complex history with unexpected details and suspense. 
"To be named one of the six finalists for the Cundill Award is quite an honor," said Mark Lawrence Kornbluh, dean of the College of Arts & Sciences. "And 'You Are All Free: The Haitian Revolution and the Abolition of Slavery' is a remarkable book that is well deserving of the accolade."  
"The award is designed, in part, to welcome outstanding history books that are accessible to the wider public – books that can be read and understood by experts and are appealing to informed readers alike," explained Christopher Manfredi, dean of Arts at McGill University. "We seek out potential bestsellers."
The long-list of books was selected from 132 eligible entries submitted by various publishing houses around the world. Later this month, the award's jury will select the three finalists. The grand prize winner will be announced at an awards ceremony to be held in London on Nov. 13.
Last year's Cundill Prize was awarded to author Diarmaid MacCulloch for "A History of Christianity: The First Three Thousand Years."
For the past four years, the Cundill Prize in History at McGill University has selected three finalists of any nationality and from any country, who have published a book determined to have had or is likely to have a profound literary, social and academic impact in the area of history.
In addition to the grand prize, two "Recognition of Excellence" awards of $10,000 each are granted to the runners-up.
The award was established by the late McGill alumnus F. Peter Cundill to recognize and promote literary and academic achievement in history. The Cundill Foundation supports a wide range of charities as well as research projects and educational gifts.
For more information, please see www.mcgill.ca/cundillprize.
MEDIA CONTACT:  Erin Holaday Ziegler, (859) 257-5365; erin.holaday@uky.edu