Workshop Strengthens Black Women Law Faculty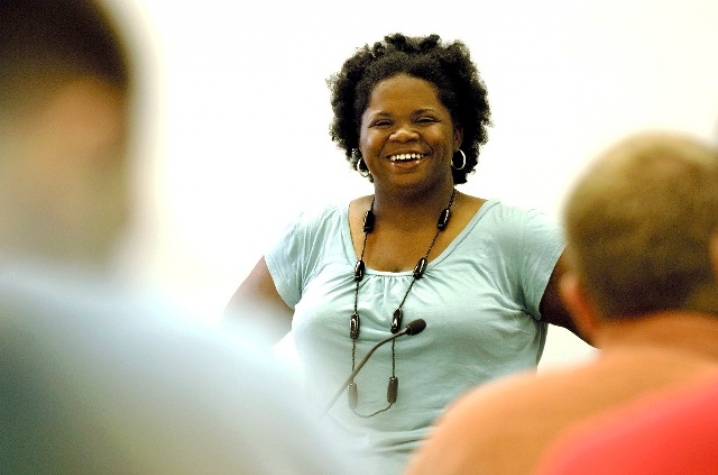 LEXINGTON, Ky. (July 22, 2010) — A recent workshop held at the University of Kentucky College of Law provided much-needed support for black women law faculty. The fourth annual Lutie A. Lytle Black Women Law Faculty Writing Workshop, named for the first black woman to teach in an American law school, brought together women from around the country to prepare participants' articles for publication.
"African-American women represent less than one percent of faculty in the legal academy," said Melynda Price, associate professor in the UK College of Law. "Since this workshop has begun, participants have published more than 30 articles."
The workshop draws about 30 to 40 participants each year, and the success stories are impressive. Rachel Anderson of the University of Nevada, Las Vegas William S. Boyd School of Law, the group's unofficial historian, reports that 13 participants now have tenure, two have been hired to tenure-track positions, one has been promoted to associate professor and four to full professor. Price was herself recently promoted to associate professor.
"It promotes scholarly production among black women in the legal academy," said Price. "It's a small, intensive writing workshop. You sit down with your paper and we go through it in short sessions. We talk about not only how to improve it, but where to place it."
Participants came from schools across the country, including the University of Wyoming, the University of Iowa, Florida A&M, Texas A&M, the University of Baltimore, the University of Denver and more. Keynote speaker Imani Perry of Princeton University delivered a talk entitled "The five essential things you need to be a black woman law professor."
Price said the workshop's timing is key.
"They leave with the bulk of the summer remaining, so they can really progress in their writing and better be situated for tenure and promotion," she said. "They take away from the workshop a positive outlook of the University of Kentucky — both the place and the school."