African American Encyclopedia Back on Track Thanks to Donor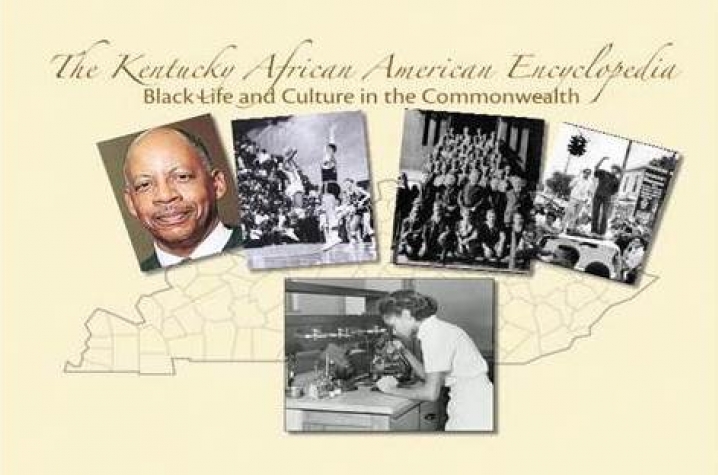 LEXINGTON, Ky. (June 10, 2011) — The Kentucky African American Encyclopedia (KAAE) project, based at the University of Kentucky, has new life thanks to a contribution from philanthropist Tom Brumley, whose interest in the project goes back several years.
Brumley, a former Central Kentucky banker and generous community sponsor in Owensboro and Lexington, was seeking continued financial support for the University Press of Kentucky (UPK) as president of its Thomas D. Clark Foundation when new UPK director Steve Wrinn arrived on campus nine years ago.
"Tom is a successful banker, he's held many leadership positions within the Clark Foundation and elsewhere, but he's also incredibly humble and low-key," said Wrinn. "He's a great guy…one of the greatest guys I've met."
From the beginning of the Clark Foundation's conversations about The Kentucky African American Encyclopedia, Brumley was incredibly enthusiastic and excited.
University of Kentucky history professor and KAAE co-editor Gerald Smith initially presented information to Brumley and his peers, and "the enthusiasm was catching," said Brumley, who immediately saw the importance of filling the gap in Kentucky history.
"Kentucky occupied such a unique position during and after the Civil War," said Wrinn. "Everyone knows about Muhammad Ali and Isaac Murphy, but we have other African Americans who were born, raised and lived their lives in Kentucky that had influence well beyond the state."
Brumley has a personal interest in African American history, but also an interest in success for the Commonwealth of Kentucky as a whole.
The KAAE, published by the University Press of Kentucky, will provide a comprehensive volume of research on the black experience in the Commonwealth, including entries on the individuals, events, places, organizations, movements and institutions which have shaped the state's history since its origins.
"Tom is one of those great people who thinks progressively about Kentucky," said Wrinn. "He saw the need for this type of project for the state."
The fact that Kentucky could be the first state to have an encyclopedia like this was also a motivating factor for Brumley. "This type of thing [being first] rarely happens in Kentucky unless it's negative," he said. "This project says something about our state."
In 2006, the encyclopedia was just getting off the ground with donations. Fast forward to 2011, and the KAAE was at a critical turning point. "We're in a dire situation for a project that has so much potential," Smith said in February.
At the time, the encyclopedia staff required approximately $300,000 to complete the work.
To even keep the operation going, the encyclopedia needed $75,000 immediately, or the graduate students working on the project would lose their jobs, and work would come to a standstill.
Brumley saw the need, and although he modestly gives credit to Smith and to his wife, he came through with his 2007 pledge of $15,000 dollars to the encyclopedia, allowing the publication to continue work, but also providing a strong impetus for others to step up in the community and state.
"Gerald made a strong plea for help years ago," Brumley explained. "I've done a lot of fundraising over the years. And it's difficult to get Kentuckians to listen sometimes. This was the right time."
"The initial donations for the encyclopedia took courage and faith in the project," added Wrinn, "but a donation at this point is equally important."
Brumley, who claims to really not be as active in the community as he used to be, hopes that Kentuckians are listening to his quiet but persistent call for help this time.
"We are extremely grateful for Mr. Brumley's very generous contribution," said Smith. "His support has breathed new life into the Kentucky African American Encyclopedia Project."