Ambati Receives International Ophthalmology Award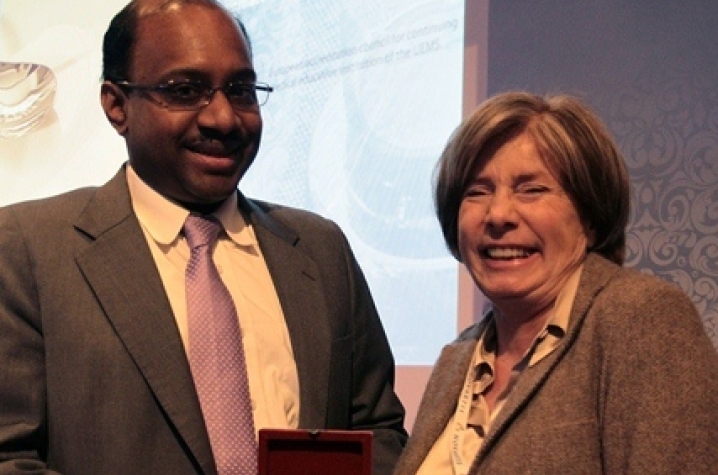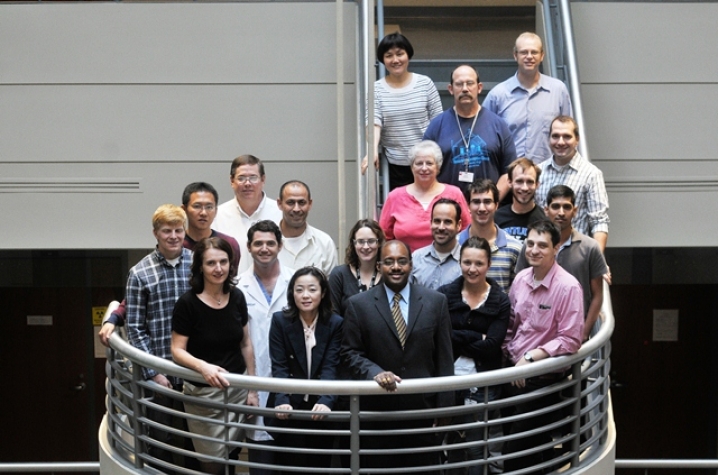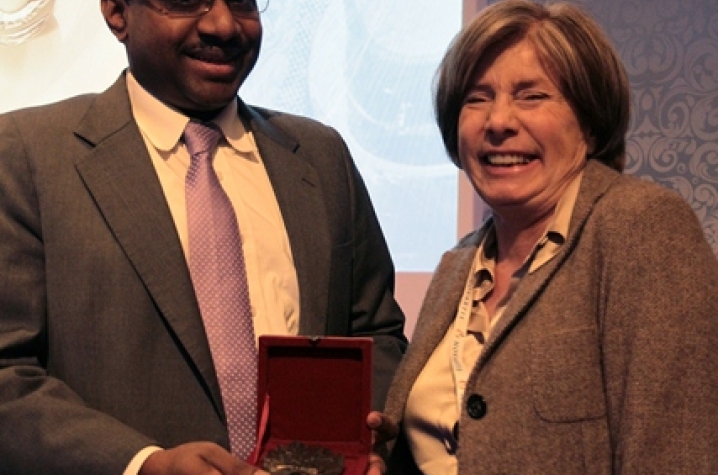 LEXINGTON, Ky. (Jan. 23, 2013) − Dr. Jayakrishna Ambati, professor and vice chair
in the Department of Ophthalmology and Visual Sciences and professor of Physiology at the University of Kentucky College of Medicine, was awarded the 2013 Prix Soubrane de la Recherche en Ophtalmologie for his contributions to research in age-related macular degeneration (AMD).
The award was presented on Jan. 11 at the 7th Annual Macula of Paris Congress in Paris, France, by Dr. Gisèle Soubrane, professor of ophthalmology and chair emeritus at the University of Paris East-Creteil, for whom the award is named. This annual conference brings the most highly regarded clinicians and researchers from around the world together to discuss treatments of the future for macular diseases.
Ambati is the first physician to receive this award since it was instituted in 2011 to recognize and distinguish a physician/scientist for his or her work in basic and clinical research.
The Ambati team at UK has made pioneering contributions in AMD and ocular angiogenesis and elucidated the mechanisms of inflammation, innate immunity, and RNA biology in the pathogenesis of AMD. His laboratory reported numerous seminal advances in journals such as Nature, Cell, Nature Medicine, New England Journal of Medicine, PNAS and JCI.
Ambati, the Dr. E. Vernon & Eloise C. Smith Endowed Chair in Macular Degeneration at UK, accepted his award on behalf of his research group.
Media Contact: Ann Blackford at (859)323-6442 or ann.blackford@uky.edu