An Anthropologist Inside Intel Corporation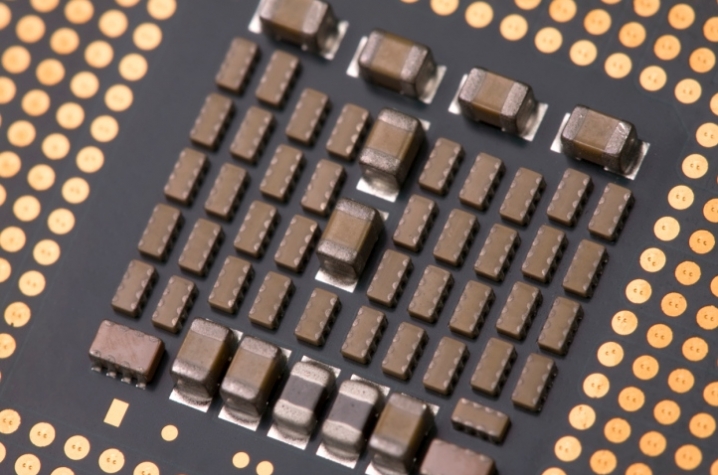 LEXINGTON, Ky. (Nov. 3, 2010) - Not all anthropologists remain in academia after graduation.

The ethnographic tools fundamental to anthropology have become an integral part of industry research. These skills have enjoyed quite a resurgence since the mid-1990s, and the opportunities for anthropologists in technology, telecommunications, consumer goods, financial services and travel and transportation are only increasing.

John Sherry, Director of User Experience Design at Intel Corporation, will speak on the Evolving Role of Ethnographic Research in Industry, at 4 p.m. on Friday, Nov. 5, in the Small Ballroom of the UK Student Center for the first lecture of UK's Department of Anthropology's Annual Colloquium Series.

Sherry, an industry-based anthropologist, will explore how the tools of ethnographic research and anthropological investigation have been applied in industrial settings, how they are changing and where the interesting opportunities lie.

"In this talk I would like to discuss from a very personal perspective what it's like to work within this sub-discipline," said Sherry. "What kinds of research questions do industry-based anthropologists ask? What types of colleagues do we interact with? What sorts of conversations do we have on the basis of our research?"

UK Anthropology professor Hsain Ilahiane has known Sherry since graduate school at the University of Arizona and has collaborated with Sherry on applied anthropology research dealing with the use of mobile technology in the developing world. "John is a great example of the social capital students gain in graduate school," said Ilahiane, who also had the opportunity to work at Intel Corporation for a year. "Don't let those connections die."

Ilahiane hopes that Sherry's talk will help his anthropology graduate students build the bridge between academia and industry. "Students will get to see another perspective of what you can do with an anthropology degree," he said. "There's a tendency to rarely think of opportunities outside the mainstream."

UK's anthropology program is renowned for its applied anthropology research and for the application of anthological knowledge and methods to solving real-world issues.

"Ethnography is a people-centered approach to research," said Ilahiane. "We want to catch those moments where people say something, but they do something else. This is vitally important for product developers and designers."

Ethnographers fill the gap between the product creator and its user, and Sherry will be presenting his vast personal experience with applied anthropology to students, faculty, staff and the community.

As one of the first research anthropologists hired at Microsoft (1995) and later at Intel, Sherry's career has been devoted to issues of understanding the complex relationship between people and technology. Sherry's interest is not just in "end users," but in the whole web of relationships among people in different roles and with different ways of interacting among each other and with the many resources, institutions and other constraints that shape our world and our actions.

Prior to his current role at Intel, Sherry was offered a leave of absence in late 2009 to pursue a project with the Bill and Melinda Gates Foundation. Sherry worked with a team in India to understand vaccine delivery in northern India, where most of the world's under-immunized children live.

"I've had the good fortune to learn about a wide variety of domains, from mobile technology to healthcare to IT for development to the needs and challenges of entrepreneurs, and much else besides," said Sherry on his website.

The colloquium is co-sponsored by: The College of Arts & Sciences, The Department of Behavioral Sciences, The School of Journalism and Telecommunications, The Department of Psychology, The Department of Sociology, The International Studies Program, The LINKS Center for Organizational Social Network Research of the Gatton College of Business & Economics and The Committee on Social Theory.

For more information, please contact Ilahiane at (859)-257-6920 or hsain.ilahiane@uky.edu.