Behind the Blue: Addressing the Opioid Epidemic with Dr. Laura Fanucchi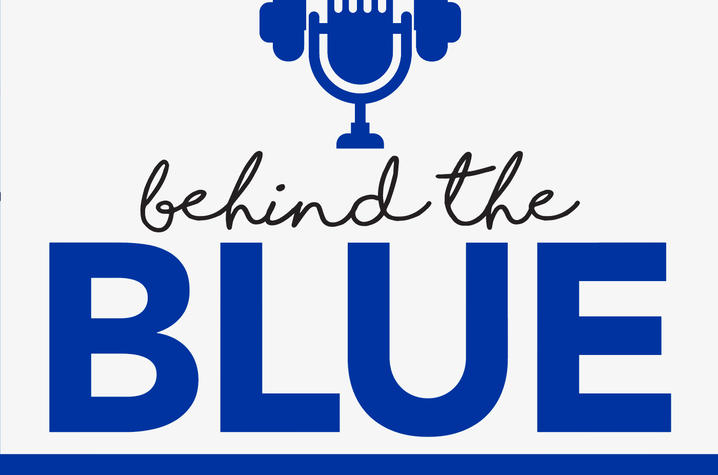 LEXINGTON, Ky. (April 2, 2018) — The opioid epidemic has ravaged communities across the United States and few states have been harder hit than Kentucky. There is, however, a reason to have hope. Researchers, physicians and leaders in the Commonwealth and across the nation are working to find solutions that can help people enter recovery and save lives.
Physicians like Dr. Laura Fanucchi work with patients who have opioid use disorder (OUD) to help them on their path to recovery. In several clinical spaces at UK HealthCare, Fanucchi, an assistant professor in Internal Medicine at the University of Kentucky College of Medicine, assists patients by providing medication-assisted treatment, the standard of care in the treatment of OUD, and helps connect patients to other services like counseling. Increased rates of injection drug use have led to a rise in the incidence of infectious diseases like endocarditis, Hepatitis C and HIV. These patients are also seen by Fanucchi who educates them on preventing reinfection and disease transmission and works to address the underlying cause of the infection, addiction.
Fanucchi also conducts research with colleagues in the UK Center on Drug and Alcohol Research and the UK Division of Infectious Disease, including studies on ways to improve access to treatment for substance use disorders by better integrating that care into the inpatient setting. She is currently working on a study funded by the UK College of Medicine Multidisciplinary Value Program (MVP) providing integrated treatment for opioid use disorder for patients hospitalized with endocarditis.
On April 2 through April 5, Fanucchi and a team of physicians, researchers and leaders from UK will travel to Atlanta for the National Rx Drug Abuse and Heroin Summit. There, the team will have the opportunity to share with federal, state and local leaders the work they do in Kentucky to combat the opioid epidemic.
Become a subscriber to receive new episodes of "Behind the Blue" each week. UK's latest medical breakthroughs, research, artists and writers will be featured, along with the most important news impacting the university.
For questions or comments about this or any other episode of "Behind the Blue," email BehindTheBlue@uky.edu or tweet your question with #BehindTheBlue.
Click here for "Behind the Blue" on iTunes.