Engineering Alum Finds New Way to Attack Diseases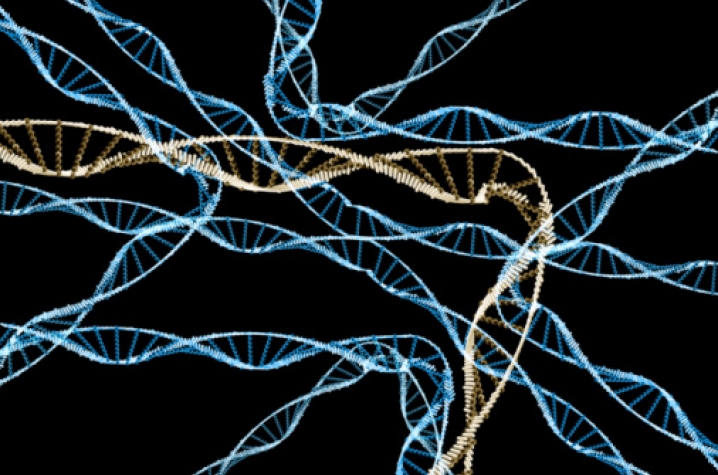 LEXINGTON, Ky. (May 28, 2010) - University of Kentucky College of Engineering alumnus Mark Davis was recently featured in the Houston Chronicle for his success in developing tiny capsules to safely transport cancer-fighting drugs beyond the body's immune system to their intended targets.
Davis, who is the Warren and Katharine Schlinger professor of chemical engineering at the California Institute of Technology in Pasadena, Calif., tried the drugs in 15 patients with melanoma, a form of skin cancer. This practice is referred to as RNA interference, since the RNA in the drugs disrupts the gene process by which cells produce proteins. Without proteins, tumor cells lose their ability to spread throughout the body.
In the past, delivering these types of drugs into the body has proven toxic or failed to bypass the body's immune system. However, Davis and his research team have created particles that are actually two large molecules bound together, with a protein on the surface that binds to cancer cells. They have been designed to circulate until they find blood vessels leading to tumor cells, and once inside, the particle essentially falls apart and releases the drugs. When scientists broke the tumor cells open, they found the drugs had shut down precisely the genes they were hoping to stop.
While several more years of testing remain before this practice can become approved for widespread use, scientists believe this powerful new therapy will one day likely treat many diseases.
The article can be accessed at http://www.chron.com/disp/story.mpl/facebook/7019056.html.
Davis, who was inducted into the UK Hall of Distinguished Alumni last month, earned a bachelor's degree in 1977, a master's in 1978 and a doctorate in 1981 - all in chemical engineering at UK. He is a member of the Experimental Therapeutics Program of the Comprehensive Cancer Center at the City of Hope, and is also is the founder of two companies, Insert Therapeutics Inc. and Calando Pharmaceuticals Inc. In 1990, Davis was the first engineer to receive the Alan T. Waterman Award, the government's prestigious scientific award that each year recognizes a single outstanding researcher who is 35 years old or younger in any area of science or engineering supported by the NSF. Davis also is a member of the National Academy of Engineering and the National Academy of Sciences. In 2009, he received an Honorary Doctor of Engineering degree from UK.