BLOG: Measuring Success - New Rankings Show UK Progress, Impact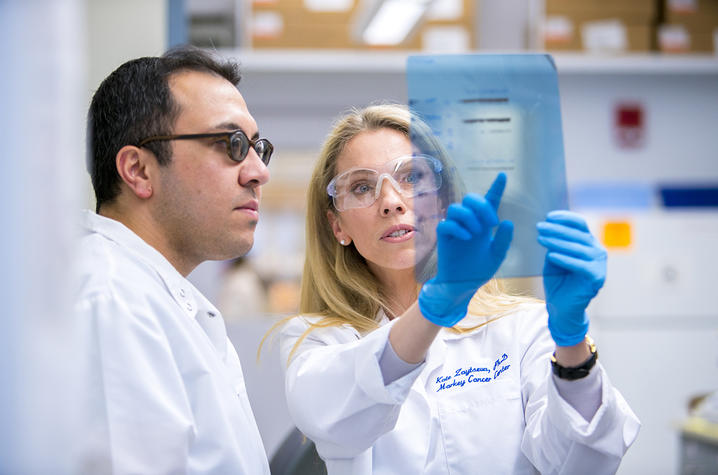 While national rankings cannot portray the importance of research as a pillar of the mission of the University of Kentucky (UK), rankings provide a snapshot of our standings compared to benchmark institutions of higher education. Fortunately, national rankings of university research portfolios show steady growth of UK's research enterprise, and they illustrate the breadth of faculty, staff and students engaged in research.
The Center for Measuring University Performance annually compiles up to nine different research-relevant metrics that evaluate and rank American Research Universities. In their recently released 2017 annual rankings, for the first time UK ranked in the top 50 of all institutions and in the top 25 of public research institutions. 
In the Blue Ridge Institute for Medical Research rankings, which compares funding from the National Institutes of Health (NIH) to medical schools at institutions of higher education, the UK College of Medicine ranked in the top 25 of all public medical schools in 2018. Several departments in the College of Medicine ranked in the top 25 of all medical schools for NIH funding, with two departments (pharmacology, physiology) ranked in the top 5 in the nation.  These data illustrate strong growth in the College of Medicine, with NIH funding increasing from $89.9 million in 2017 to $102.9 million in 2018.
The 2017 Higher Education Research and Development (HERD) Survey, conducted by the National Center for Science and Engineering Statistics, ranked UK 62nd out of 644 institutions and 41st among 400 public institutions. These rankings were based on research expenditures at $378.4 million for FY 2017.
Research drives innovation, but it also creates jobs and improves Kentucky's economy. Expenditures of $378.4 million contributed to $698 million for Kentucky's economy, including $227.8 million in labor income and more than 4,260 jobs across the state in the research and scientific sector, according to the UK Center for Business and Economic Research.
The work of nearly 1,600 principal investigators at UK, most of whom receive federal funding, is reflected in these national rankings. The increases in federal funding speak to the innovative approaches our researchers are putting forward to tackle Kentucky's most intractable problems. Through collaborative, cross-disciplinary research inside our new Healthy Kentucky Research Building, and in buildings and centers across campus, UK is creating solutions for Kentucky and beyond.