UK Joins Research Effort for Clean Coal Technologies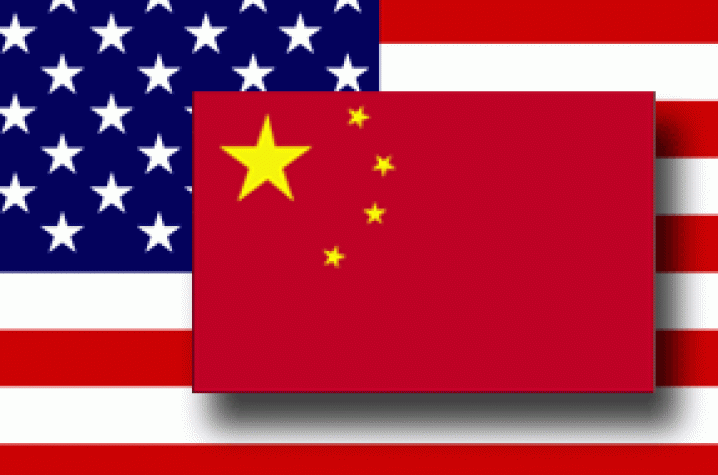 LEXINGTON, Ky. (Sept. 3, 2010) - The University of Kentucky Center for Applied Energy Research (CAER) will participate in one of two consortia under the U.S.-China Clean Energy Research Center (CERC) that was announced by the U.S. Department of Energy yesterday. Led by West Virginia University, the consortium will use its funding of $12.5 million from the Department of Energy to focus on the next generation of clean coal technologies and will develop and test new technologies for carbon capture and storage.
"Our land-grant charter calls on us to make a positive impact across the state and nation," said UK President Lee T. Todd Jr. "At the same time, the university supports a global vision by facilitating international education and encouraging global collaborations. We know few things will be more important than preparing Kentucky's students to compete in a global economy, and advancing American leadership in technology and innovation both here and abroad."
UK will take part in this endeavor with other leading research groups, academic and industrial, including the University of Wyoming, Indiana University, Lawrence Livermore National Laboratory, Los Alamos National Laboratory, National Energy Technology Laboratory, World Resources Institute, U.S.-China Clean Energy Forum, General Electric, Duke Energy, LP Amina, Babcock & Wilcox and American Electric Power.
The other consortium, led by the University of Michigan, will focus on clean vehicle technologies. Together, the two consortia will receive a total of $25 million over the next five years. The announcement of another $12.5 million to a third winning consortium focused on building energy efficiency will be made this fall.
Kunlei Liu and Don Challman, associate directors of CAER, will serve as UK's investigators for the project.
Liu says "The consortium is intended to develop and commercialize the full range of carbon management technologies for coal-fired electric power, from technologies for capturing carbon dioxide emissions at the plant to technologies for permanently disposing of CO2 through deep geological sequestration. At UK, our work will concentrate on the capture side – on the development of large industrial processes that can be retrofitted to existing coal-fired power plants for CO2 capture. Our goal is to reduce the overall costs of CO2 capture, which at present are prohibitive and would lead to large increases in consumer electricity costs."
The funding will be matched by the grantees to provide at least $50 million in total U.S. funding and will facilitate joint research and development of clean energy technologies by the United States and China. Chinese counterparts will contribute an additional $50 million, with combined funding from both countries totaling $100 million.
"For more than 30 years, the UK CAER has helped to make Kentucky a national leader in coal and energy technologies, focusing on issues important to our state and nation, our people and industries, and the environment," said Gov Steve Beshear. "West Virginia University has selected a good partner that will help to create important synergies with the research capabilities of the many fine institutions that make up the consortium. This important program will establish a base of enabling research and development and strong collaboration with the People's Republic of China."
UK's involvement in the consortium is also strongly supported by Kentucky's senior delegation, including Minority Leader Sen. Mitch McConnell and  Reps. Harold "Hal" Rogers and Brett Guthrie, all who wrote letters of recommendation to the U.S. Department of Energy for UK's participation in the consortium.
"This consortium will unite some of the brightest minds in the field of clean coal technology from many of the nation's premier research institutions," said Rogers. "There is no question that now is the time for targeted investments in research that engage our best and brightest in the quest to make clean, coal-based technologies commercially viable, and ideally, this important initiative will result in enhanced cooperation among the world's two largest energy consumers and producers."
The CAER is one of UK's multidisciplinary research centers. Its energy research provides a focal point for fossil and renewable fuels research in Kentucky including coal beneficiation, utilization, and conversion process technologies. Environmental issues relating to fuel use, power generation, and coal combustion by-products constitute a major effort, along with the derivation of high added-value materials and chemicals from energy resources, biofuels, and electrochemistry
The CAER is a non-academic unit that is staffed by professional scientists and engineers, has extensive interactions with faculty members and students, and provides analytical services for outside organizations.