The Science of Studying Violence Against Women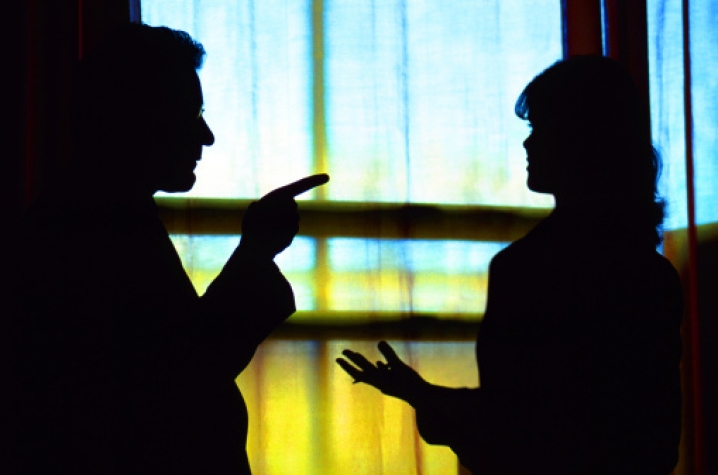 LEXINGTON, Ky. (Nov 4, 2010) — Three survivors of intimate partner violence, sexual assault, stalking. Three passionate advocates for women. One research center at the University of Kentucky devoted to understanding the science of violence against women and proposing innovative policy solutions to confront it.
That's the subject of a new documentary, "The Science of Violence Against Women: The Stories of Women," that focuses on The Center for Research on Violence Against Women (CRVAW) at the University of Kentucky. It will run several times on KET, beginning Nov. 14.
Produced by Carol Jordan, director of CRVAW and assistant provost, and Brent Seales, director of UK's Center for Visualization and Virtual Environments (Vis Center), the documentary weaves the personal accounts of three survivors of intimate partner violence, stalking, and rape, the viewpoints of three women's advocates, and the scientific perspectives of Center staff and faculty. The result is an innovative look at the mission of the Center, and an explanation of the science of violence against women highlighted by the stories of those who have lived it.
"Women's stories are more than just the vehicle for talking about research, they serve as the inspiration for why research is done," Jordan said. "This documentary is designed to showcase the innovative center created by UK to advance science on the study of violence against women and to highlight why we have chosen to undertake it."
"Interdisciplinary research around the theme of visualization is our central goal, and this includes research documentation using visual media," Seales said. "We try to capture the aspirations and passions of researchers while bringing clarity and renewed appreciation of their methods, experience, and dedication to extremely challenging work."
"The excellence of the work of our faculty who conduct research on the causes and consequences of violence against women means the most as it is used to improve the lives of families across the Commonwealth," said Kumble R. Subbaswamy, University of Kentucky provost.
The documentary will be aired on Kentucky Educational Television at the following times:
·         Sunday, Nov. 14, at 5 p.m. on KET2
·         Tuesday, Nov. 16, at 3 a.m. on KET
·         Wednesday, Nov. 17, at 2 p.m. on KET KY
·         Thursday, Nov. 18, at 11 p.m. on KET KY
·         Saturday, Nov. 20, at 2:30 a.m. on KET KY
·         Tuesday, November 23 at 5 a.m. on KET KY
For the KET trailer of The Science of Violence Against Women: Stories of Women, go to