Is China Ready to 'Let the Democracy Out?'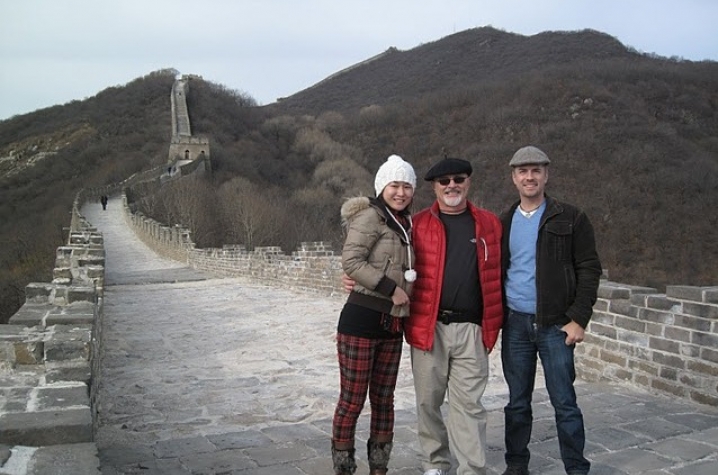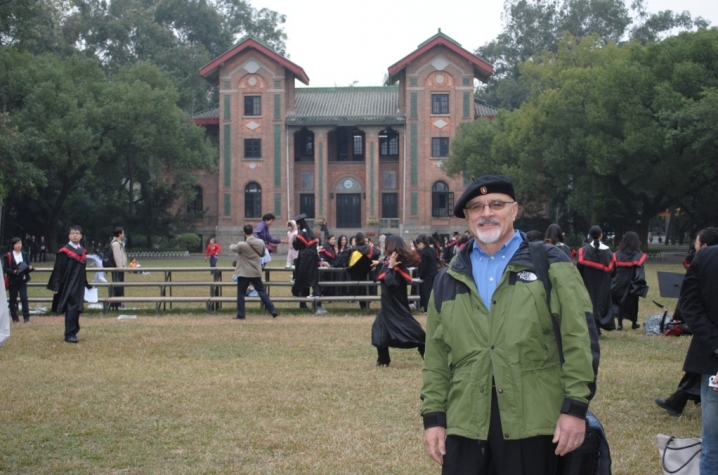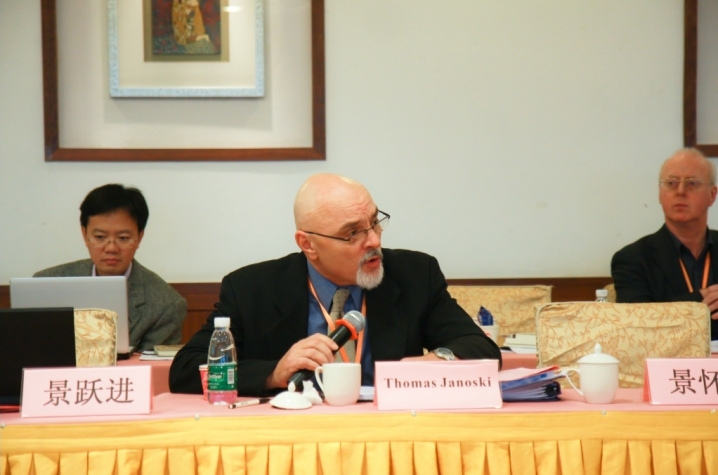 LEXINGTON, Ky. (March 2, 2011) — When University of Kentucky sociology professor Tom Janoski talked about his December 2010 trip to Beijing, Shanghai and Guangzhou, China, most UK students and faculty didn't expect a conversation on citizenship, global democracy or freedom.
It's China, after all - a land many of us might associate with Soviet-style elections, repressive rule and blatant propaganda.
Janoski, whose work with citizenship in westernized societies has made him a minor celebrity in the country, possesses a different take on the sleeping dragon. "There is a lot of interest in political rights, citizenship and civil society in the region," he said. "Democracy is a hot topic in China, but most people take a more gradualist approach."
For example, much of the discussion at the Citizenship and Civil Society: The Cosmopolitanism Challenge Conference at Sun Yat-Sen University in Guangzhou focused on cosmopolitanism, a relatively new theory that promotes the development of a global democracy and civil society in a world that some have seen as overrun by global capitalism, according to Janoski.
[IMAGE3]
 
"Much of the conference discussion focused on how China could build a stronger civil society and more democratic government," he added. "Some of the discussion focused on a rap inspired theory of "letting the dogs out" in the sense that some Chinese institutions and media outlets have become much more democratic and they will run with their newfound freedoms and perhaps influences other institutions."
"In the past, the Chinese didn't look at civil society or community organization as providing any real purpose," said Janoski. "Why would you help anyone except your kin and closest family? Civil society is historically weak in China."
But some Chinese are ready for change. "There is strong interest in organizations like the Red Cross and the Humane Society," said Janoski, who cites the use of the Internet during and after the 2010 earthquake in China as a link to stronger volunteering and monetary contributions in helping earthquake survivors.

Broad discussion of citizenship and civil society is more open than one might expect as well, said Janoski.
While each academic department and university president has a Communist Party official working with them, professors can discuss democracy and civil society in depth without much interference.
"The only thing that academics can't do is directly criticize the two top leaders, Hu Jintao and Wen Jiabao or university party appointees," said Janoski. "Otherwise, they said they are quite free to discuss democracy and other possible reforms."
But that's about as far as many independent issues progress. And some topics remain controversial, such as Tibetan freedom and the recent Nobel Prize winner Liu Xiaobo. "I was dismayed to see every newspaper and every magazine fiercely criticizing the Nobel Prize committee," said Janoski.
In addition to giving talks at the Shanghai University and Fudan University and conferring with University of Shanghai professors about cooperative agreements with UK, Janoski went to the Forbidden City, Mao's mausoleum and the Great Wall of China.
Democracy in China remains to be seen. "The Communist Party in China is scared. They're consumed with controlling society," said Janoski. "As individualism spreads in larger cities to a 'me generation' of children born under the one-child policy, as women from the countryside gain social mobility and wealth through factory employment, and as the Chinese people become increasingly unhappy with their economic situation, the government is going to have to answer them."
Janoski doesn't see the Chinese dramatically unleashing the "dogs" of democracy tomorrow, as most political movement in the country has been slow and incremental. But he'll continue his work, with his ear to the ground, and when he returns, he will have many colleagues to visit, one of whom may be coming to UK next year to work on citizenship.
MEDIA CONTACT: Erin Holaday Ziegler, (859) 257-1754, ext. 252; erin.holaday@uky.edu