Gambling Truths Found in a Pigeon Peck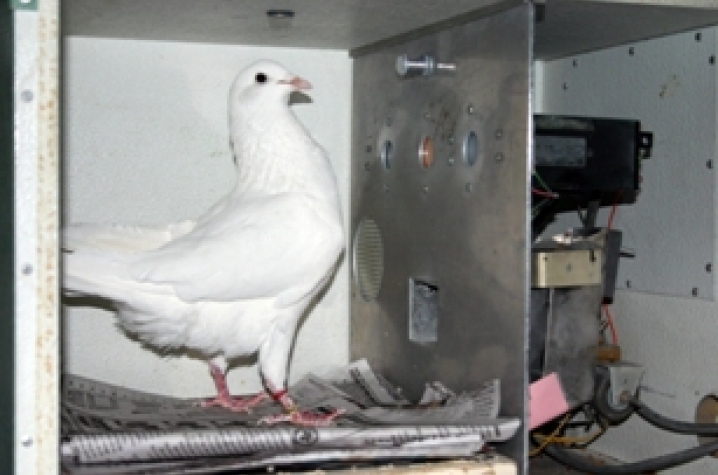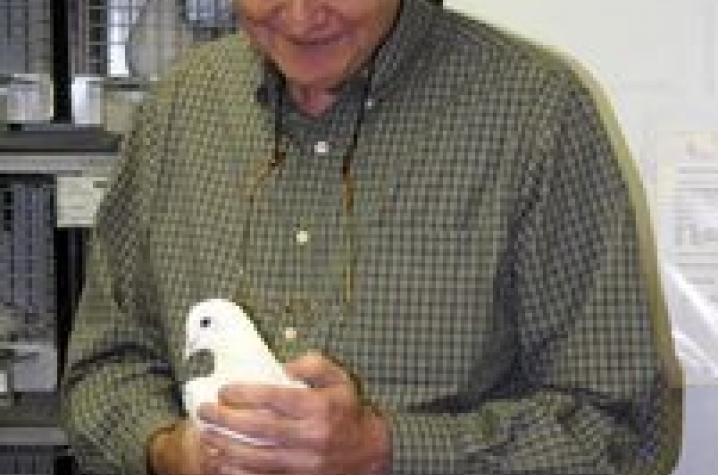 LEXINGTON, Ky. (Oct. 13, 2010) − The human logic behind gambling is quite complex, according to many psychologists.
Some say that the concept of odds is too great for many human minds to comprehend. There's also availability heuristics such as media coverage, which only add to general bias with extensive coverage of unusual events, like winning the lottery. Not to mention social reinforcement and gambling for pleasure.
University of Kentucky psychology professor Thomas Zentall takes the feather-covered approach in his latest study, titled "Maladaptive choice behaviour by pigeons: an animal analogue and possible mechanism for gambling (sub-optimal human decision-making behaviour)" released in the Proceedings of the Royal Society B: Biological Sciences today.
What would a pigeon say to all of this?
[IMAGE1]
"It looks like none of these factors are important, because pigeons gamble in the absence of these factors," Zentall explained. "This suggests that there's a basic behavioral/ biological mechanism that seems to be true of a variety of species."
Zentall, who has been working with pigeons for over 35 years, tested their affinity for gambling through pecking at lights for a predetermined numbers of pellets.
If the pigeons pecked on the left side, they would receive a green or a red light; after 10 seconds,  the red light yielded ten pellets but the green light yielded nothing. This led to an average of two pellets per trial, according to Zentall. On the right side, each participating pigeon would receive yellow or blue lights, which both yielded three pellets of food per trial.
Zentall's results are fascinating. "You'd think that pigeons would choose the right side, but they don't," he said. Zentall's winged participants reliably choose the left side each time, hoping to receive the ten pellets, when zero was much more likely.
These results can be easily compared to commercial gambling and lotteries; pellets are analogous to dollars. "It's more efficient not to gamble, and the likelihood of winning is low, but pigeons do it anyway," Zentall said. "And so do people."
Zentall's findings bring up an interesting question. Many ecologists claim that animals should choose rationally, as they've evolved to be sensitive to reinforcement.
"If they behave sub-optimally, they would not survive, according to behavioral ecologists," said Zentall. "So, how does this behavior get here in the first place?" 
This is something very basic in the behavior of humans and in animals too, according to Zentall.

"There's a basic behavioral, biological process involved that probably affects many different species, and it doesn't require the excitement of a casino, the misunderstanding of the likelihood of winning, social reinforcement or the publicity of winners," he said. "These factors may help, but that's not it. Look at the pigeons."
And, just like there are people who don't care to gamble, there are usually one or two pigeons that don't either, according to Zentall, which leads to a study the UK psychology professor is currently working on.
"We're interested in the kind of human that tends to gamble more," Zentall said. "You can look at the correlation, with the lifestyle and personality characteristics of people who gamble. Most of the time, people who aren't terribly happy with what they're doing choose to gamble because it's exciting to them and other things generally aren't."
While any correlational study is complicated, Zentall is currently testing this theory on pigeons as well. "We are now varying their environment," he explained, "giving them a large cage, half the size of the room where they can explore, look at one another, and 'play' or look at 'toys.'"
According to Zentall, the pigeons are less likely to gamble after spending time in the room 'playing.'
"The availability of options in the cage may be what's producing non-gambling behavior," he said. "We can understand the basis for gambling, but why has this evolved in people and in animals?"
Zentall has a suspicion based in the notion of control. "In nature, probability isn't constant," he said. "Animals are attracted to stimuli that make it easy to predict the availability of food and approaching these stimuli often makes their occurrence more likely. In lab conditions, this isn't the case."
"In addition, humans remember the wins and not the losses, which has functional value in nature," Zentall added. "Animals too, don't remember where they didn't find food, but do remember where they did."
Thus, gambling like behavior may have survival value in nature, but not in the casino.

The Royal Society is an independent academy promoting the natural and applied sciences. Founded in 1660, the Society has three roles, as the UK academy of science, as a learned Society and as a funding agency. It responds to individual demand with selection by merit, not by field.
Proceedings of the Royal Society B is the Royal Society's flagship biological research journal, dedicated to the rapid publication and broad dissemination of high-quality research papers, reviews and comment and reply papers. The scope of the journal is diverse and is especially strong in organismal biology.
For more information, please contact Zentall at (859)-257-4076 or zentall@email.uky.edu.