High Radon Levels Found in N. Kentucky Homes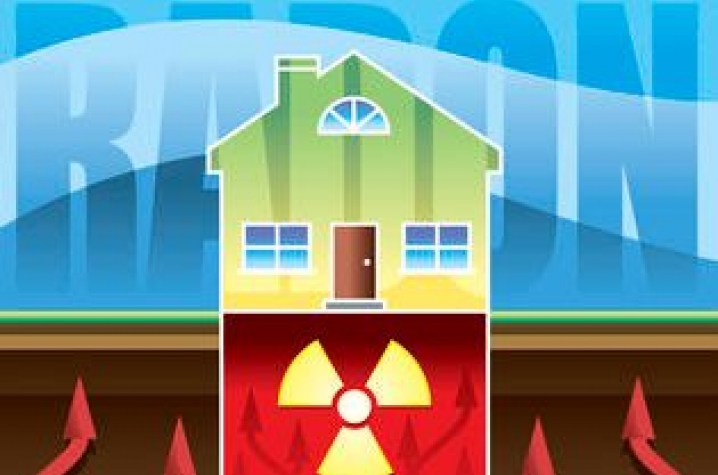 LEXINGTON, Ky. (Dec. 14, 2009) — A recent University of Kentucky study of a number of Northern Kentucky homes reveals more than one third of them are at or above federal limits for radon, an odorless, colorless radioactive soil gas that is a known health hazard. The five residents whose homes had the highest levels of radon will be recognized at a reception and given free radon mitigation systems.
The "Test and Win Research Study" was sponsored by the Northern Kentucky office of the Clean Indoor Air Partnership at the University of Kentucky College of Nursing. A total of 193 Boone, Kenton and Campbell County residents enrolled in the study. Eligible residents received a short-term radon test kit to place in their homes and return to be analyzed.
Seventy-one percent of the test kits were returned showing radon levels ranging from 0.5 to 49.3 picoCuries per liter (pCi/L). The Environmental Protection Agency recommends mitigation procedures for homes at or above 4 pCi/L, which is the equivalent of the radiation from 200 unprotected chest x-rays a year. Thirty-seven percent of the homes tested at or above the EPA action level of 4 pCi/L.
The five residents whose homes had the highest levels are: Matthew Ketron of Florence, James Kunert of Union, Cindy Mettey of Hebron, Dana Piper of Walton and Mike Reeves of Burlington. Each will receive a free radon mitigation system valued at over $1,500.
The reception recognizing residents will be held at 5:30 p.m. Tuesday, Dec. 15, at the Northern Kentucky Radon Coalition Clean Indoor Air Partnership Office at 50 E. River Center in Covington, Ky. The event is open to the public. If you plan to attend, please RSVP to Jennifer Mason at flma222@uky.edu.
The World Health Organization says that radon is a worldwide health risk in homes, and that most radon-induced lung cancers occur from low and medium dose exposures in people's homes. In many countries, radon is the second leading cause of lung cancer after smoking.
The Clean Indoor Air Partnership at the UK College of Nursing strives to provide communities with science-based strategies for providing clean indoor air through research, education and policy development. For more information about radon, visit www.nkyradon.org.