How Can the UK Center for Clinical and Translational Science Support Your Research?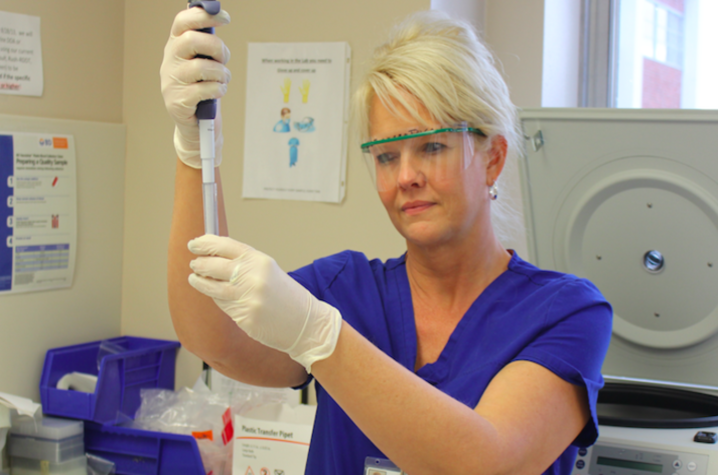 LEXINGTON, Ky. (Nov. 7, 2017) — The University of Kentucky Center for Clinical and Translational Science (CCTS) will highlight resources, funding and expertise to accelerate research during a faculty development opportunity on Thursday, Nov. 9 from noon to 1 p.m. in the Charles. T. Wethington Commons.
The CCTS brings together clinicians, researchers, and communities to accelerate the translation of basic science discoveries to tangible improvements in health. This information session will provide details on funding opportunities that are currently accepting applications from faculty, residents and fellows. It will also include information about CCTS research support resources, including biochemical analysis, biospecimen samples, biostatistics and epidemiology, clinical services (in-patient and out-patient), community engagement, drug discovery and development, functional body composition assessment, informatics, participant recruitment, regulatory, tracking and evaluation, and mentored research opportunities including the KL2 program for junior faculty.
Dr. Philip A. Kern, director of the CCTS, and Victoria L. King, CCTS research and leadership development director, will lead the session.
For more information about the CCTS services that can accelerate your research, visit the website, or contact CCTS research concierge Elodie Elayi at elodie.elayi@uky.edu.
The CCTS is funded by a Clinical and Translational Science Award from the National Center for Advancing Translational Science at the National Institutes for Health.