Markey to Host International Chemo Brain Conference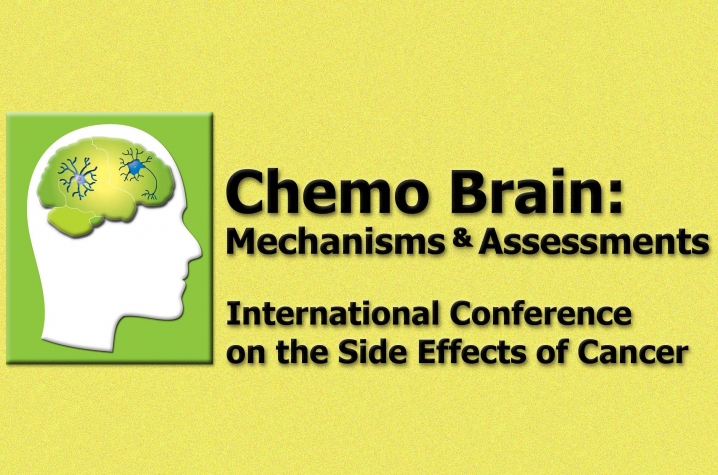 LEXINGTON, Ky. (Oct. 10, 2011) — The University of Kentucky Markey Cancer Center will host the international conference on the side effects of cancer treatment, "Chemo Brain: Mechanisms and Assessments," on Oct. 12-14.
Sponsored by Markey with funding from the National Cancer Institute's Division of Cancer Prevention & Division of Cancer Control and Population Sciences, this symposium offers physicians and researchers the opportunity to explore a side effect of cancer treatment that only recently acquired a name:  "Chemo brain," also known as "chemo fog." 
"Chemo brain" is a term that refers to the mental fog that many patients experience after undergoing cancer treatment. Common symptoms include memory lapses, difficulty concentrating, and taking longer to finish even simple tasks.
Now, science is coming along to validate this condition scientifically. While doctors and patients have known of chemo brain side effects for years, only recently has research been able to explain the problem. The world's leading researchers in this emerging science will converge at this symposium to discuss and explore this side effect of cancer treatment.
The symposium will feature keynote presentations from two members of  the National Academy of Sciences; Dr. James McGaugh from the University of California at Irvine will present, "Making Lasting Memories," and Dr. Larry R. Squire from the University of California San Diego will present "Mechanisms of Memory."
Dr. Mark Evers, director for the UK Markey Cancer Center, will give welcoming remarks at the first general session. In addition, three faculty members from UK will give presentations:
Allan Butterfield, professor of chemistry and director of the Center of Membrane Sciences, will present, "Reactive Oxygen Species and Chemotherapy-Induced Normal Tissue Injury."
Linda Van Eldik, director of the Sanders-Brown Center of Aging, will present, "Cytokine Up-Regulation and CNS Dysfunction."
Daret St. Clair, the James Graham Brown Chair in Neuroscience, will present, "The Role of Mitochondria in Oxidative/Nitrative Stress-Induced CNS Injury."
Melissa Braden, an emergency room nurse at Norton Hospital in Louisville, Ky., will be a featured guest speaker at the event and give a patient's perspective on the condition. Braden experienced chemo brain after her treatment for stage III melanoma, three surgeries, two rounds of radiation, and four months of bio-chemo. Braden says while the memory lapses were mild intially, when they became more prominent she became worried that something else was seriously wrong.
"It was subtle at first. I just couldn't remember some stuff, like I couldn't remember the name of my neighborhood," Braden said. "But I didn't even associate it with 'chemo brain.' I thought it was something far worse."
Braden's speech will take place at the opening session at 4 p.m. on Oct. 12, in the Singletary Center for the Arts Recital Hall on the UK campus. This session is free and open to the public. For more information, contact Jennifer Rogers at (859) 257-2315.  
MEDIA CONTACT: Allison Perry, (859) 323-2399 or allison.perry@uky.edu