New Online Journal Accelerates Public Health Research to Practice and Policy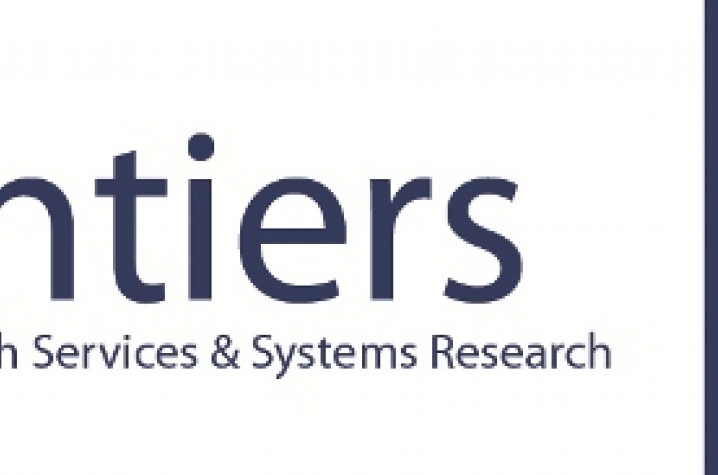 LEXINGTON, Ky. (May 4, 2012) — An innovative new online journal is providing a platform for quickly putting research on the effective delivery of public health services into the hands of practitioners, policy officials and scholars – aiming to accelerate improvements in public health.
 
Frontiers in Public Health Services and Systems Research is an open access, peer-reviewed journal that aims to shorten the turnaround time between research results and publication of a traditional journal. Frontiers is produced monthly through a collaboration of the Public Health Practice-Based Research Networks (PBRN) National Coordinating Center and the National Coordinating Center for Public Health Services and Systems Research (PHSSR).
Both Robert Wood Johnson Foundation-funded centers are based at the University of Kentucky College of Public Health.
 
"The idea behind Frontiers is to disseminate cutting-edge research findings as broadly and quickly as possible – so that people on the frontlines of practice, policy and science can have credible information at their fingertips to guide their decisions," said Glen P. Mays, director of the Public Health PBRN National Coordinating Center. "Addressing our nation's most pressing health and economic problems – from obesity to emerging infections – requires the public health system to test, adapt and replicate solutions much faster than we have in the past. Frontiers is an ideal vehicle to help accomplish that goal."
 
Frontiers features brief descriptions of preliminary findings from ongoing or recently completed studies and quality improvement projects that answer important questions regarding the organization, financing, and delivery of public health services; the structure, operation, and management of public health delivery systems; the application of quality improvement methods in public health settings; and the impact of these endeavors on population health. An editorial comment accompanies each article, highlighting the lessons for public health practice, policy and future research.
 
Often before the final analysis and reporting are complete, early findings and preliminary results from new and ongoing studies in PHSSR will run in Frontiers, offering a view from the leading edge of the scientific process. By shortening the publication time and including only key findings and their implications, Frontiers moves information to the frontlines quickly. Traditional journals can have a lag time of 12-18 months or more between initial manuscript submission and publication, compared to a target cycle time of 10 weeks for Frontiers. Because Frontiers uses a low-cost, open-access web-based platform, it's also free for both authors and readers.
 
"Findings coming out of PHSSR are based on what's happening now in public health, which is constantly evolving in response to demands on the system. That's why it is vitally important to move this research along so that those who need answers now can put it to good use," Mays said.
 
Each month, abstracts of articles published in Frontiers will appear in a special section of the American Journal of Preventive Medicine. Selected articles in Frontiers will be enhanced with audio and/or video links including Research-to-Action (RE•ACT) podcasts produced by the Public Health PBRN Program.
 
The editors of Frontiers include leading scholars and practitioners. In addition to Mays, they include: F. Douglas Scutchfield, M.D., director, National Coordinating Center for PHSSR; Paul Halverson, director of health and state health officer, Arkansas Department of Health; William Riley. associate dean, University of Minnesota School of Public Health; and Peggy Honore', director of the Public Health System, Finance, and Quality Program in the Office of Healthcare Quality, Office of the Assistant Secretary for Health, U.S. Department of Health and Human Services.
For more information about the PHSSR and PBRN programs, visit www.publichealthsystems.org
Media Contact: Ann Blackford at (859) 323-6442 or ann.blackford@uky.edu