Preventing Teen Sexual Violence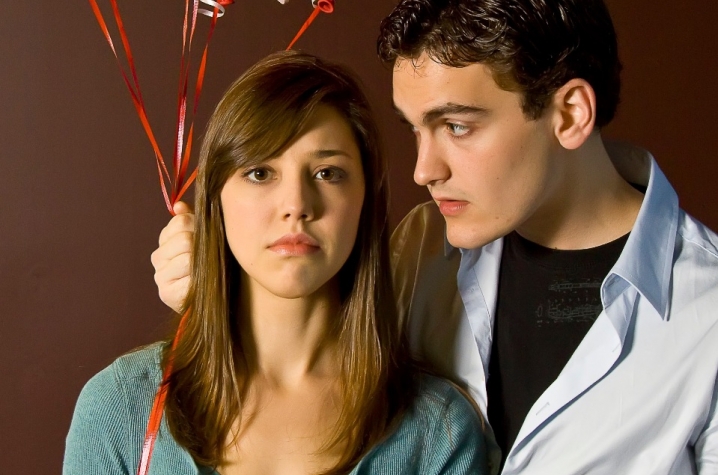 LEXINGTON, Ky. (Oct. 1, 2009) —  Dating violence is all too familiar for many teenagers. Whether they see it played out between their favorite celebrities or right in the halls of their high schools, teens must choose every day how they react to dating and sexual violence.
According to the Kentucky Youth Risk Behavior Survey, in 2007, 14.9 percent of teens reported involvement in dating violence – up from 11.7 percent in 2003. The same survey found that 10.9 percent of teens in 2007 reported forced sexual intercourse/rape, up from 9 percent in 2003.
Now, armed with a $2 million grant from the Centers for Disease Control and Prevention, the University of Kentucky will work with Kentucky teenagers to combat and prevent dating violence through the "Green Dot" prevention program, a model pioneered on the UK campus. The grant will involve outreach to high school students as well as follow-up studies to determine the effectiveness of the "Green Dot" strategy in reducing dating and sexual violence among teenagers.
The "Green Dot" research project will be conducted by principal investigator Ann Coker, Verizon Wireless Endowed Chair of Study on Violence Against Women in the Center for Research on Violence Against Women and professor in the UK Colleges of Medicine and Public Health, and co-principal investigator Patty Cook-Craig, Assistant Professor in the UK College of Social Work.
"This statewide study will provide an empirical test of a promising intervention, which if proven effective can result in the primary prevention of sexual and dating violence and the negative physical, psychological, and academic consequences of victimization," said Coker.
Cook-Craig adds: "This grant is the outgrowth of work that began over 4 years ago when UK's College of Social Work partnered with stakeholders across the state to work toward increasing Kentucky's capacity to prevent sexual violence. It represents a truly translational effort between the university and the state to identify, pilot, and test the effectiveness of new programming targeted at primary prevention of sexual violence."
The study will involve approximately 28,000 high school students in 26 Kentucky high schools. Half of the schools will serve as a control group, while students in 13 schools will receive "Green Dot" training. Surveys will evaluate students' baseline attitudes toward dating and sexual violence, and will continue over time to evaluate social norms and attitudes within each school population. The study hypothesis states that students who receive "Green Dot" training – as well as those in their peer social groups – should experience increased awareness of dating and sexual violence, as well as improved "bystander skills" allowing them to address and reduce tolerance for violence among their fellow students.  
The "Green Dot" study will launch in spring 2010 as consenting high school students will be surveyed to establish their attitudes toward dating and sexual violence. The study will continue until 2014, following freshmen through four years of high school.
"Every day in this Commonwealth there are young girls and women who suffer violence," said Carol E. Jordan, assistant provost and director of the UK Center for Research on Violence Against Women "For today's generation of girls and women who have seen violence and for the next generation that never should, we need to invest in preventing these crimes. This grant is a step toward achieving that end."
 "Green Dot" is a bystander education intervention, based on academic research, which is implemented on the UK campus by the UK Violence Intervention and Prevention (VIP) Center. Students receive training that enables them to talk with their peers about dating and sexual violence in a casual manner during their daily activities. Moments when people are able to spread an anti-violence message are referred to as "Green Dot moments". The name comes from police crime maps, where violent crimes are often marked with red dots. A "Green Dot" is any action that counters and reduces violence. At the heart of the Green Dot intervention is the acknowledgement that while most students neither participate in nor condone violence, many respond passively to a culture that may tacitly support violence.
"By empowering individuals to actively but appropriately question peer support for sexual violence, bystanders become change agents who can play a significant role in ending violence against women," said Dorothy Edwards, director of the UK VIP Center.
Examples of "Green Dot moments" include: intervening when a peer tries to initiate sex with a person who is under the influence of alcohol, being sure sexual partners express enthusiastic consent, distributing information about dating and sexual violence to peers or simply providing concern and sympathy for survivors of violence. "Green Dot" actions can be as involved as volunteering for a rape crisis center, or as simple as responding to a joke about violence with a phrase like "that's not cool."
Community partners for the study will include the Kentucky Association of Sexual Assault Programs and local rape crisis centers throughout the state.
"After so many years of witnessing the pain experienced by victims of sexual assault.....the possibility that we could prevent violence using the Green Dot strategy gives us great hope for the future of our children," said Eileen Recktenwald, executive director of the Kentucky Association of Sexual Assault Programs.
"The CDC grant to expand the "Green Dot" program into high schools represents a major interdisciplinary project for the University of Kentucky, and a vote of confidence that we can use this funding wisely to create positive social change in our state," said UK President Lee T. Todd Jr.
"Never has the promise of UK's Top 20 Plan and its ability to critically impact the lives of Kentucky families been so clearly evidenced as it is in our ability to prevent violence against women and children in our state. I am proud that UK is at the forefront of using research to evaluate promising models to prevent violence against women."