Public Health Researchers Create Bilingual Resources Illustrating Safety for Horse Farm Workers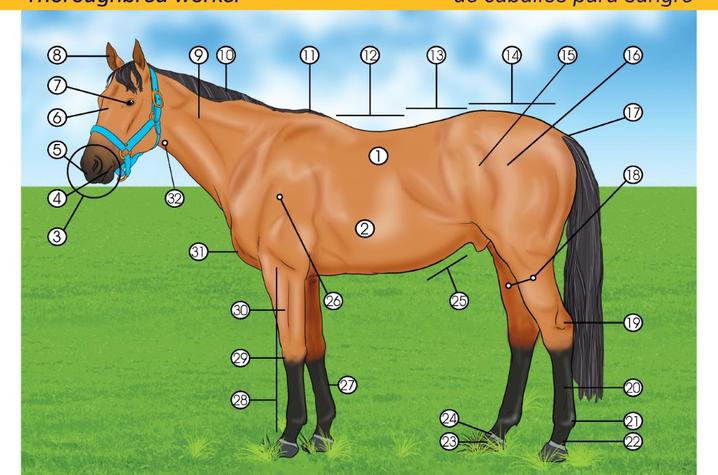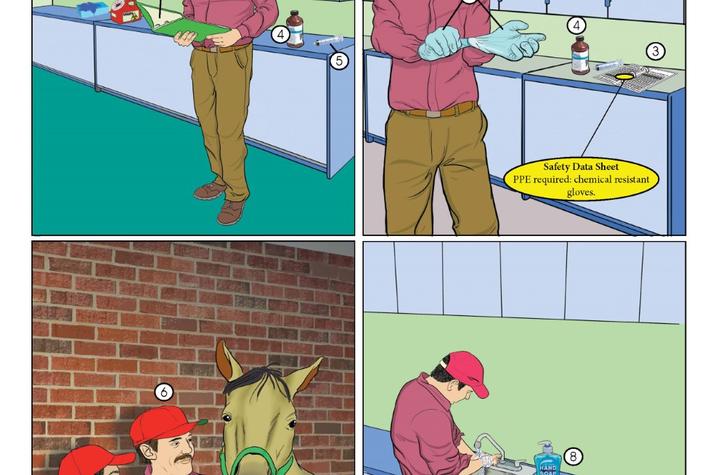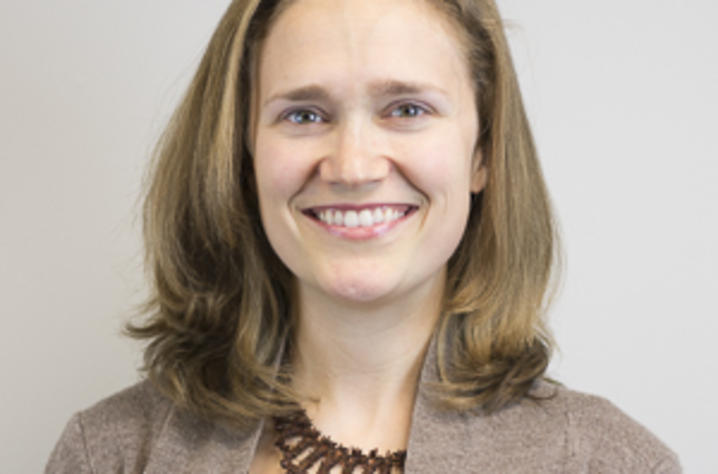 LEXINGTON, Ky. (Jan. 30, 2017) — The unpredictable nature of Thoroughbreds present a safety risk to farm workers. Knowing safe practices, proper handling and signs of danger can protect farm workers, but non-English speaking employees must overcome a language barrier to learn and implement those practices.
Seeing an opportunity to reduce occupational hazards in a workforce with limited communication, researchers in the University of Kentucky College of Public Health recently completed a community-based research project to develop bilingual resources outlining practical safety skills for Thoroughbred farm workers.
Results from the Thoroughbred Worker Health and Safety Study, a five-year research project examining occupational safety and health hazards experienced by Thoroughbred farm workers, informed the creation of safety resources for workers and managers. Jess Miller Clouser in the UK College of Public Health and Jennifer Swanberg, professor at the University of Maryland School of Social Work in Baltimore, co-led the project. The study was funded by the National Institutes of Occupational Safety and Health (NIOSH) and supported through the Southeast Center for Agricultural Health and Injury Prevention based in the UK College of Public Health.
The researchers collected 32 surveys and conducted 26 in-depth interviews about injuries and illnesses on Thoroughbred farms with farm owners, managers, and human resources personnel. They also orchestrated community-based surveys with 225 Latino Thoroughbred farm workers, gaining valuable information about the real-life nature of farm work and common occupational injuries and illnesses experienced by workers. Finally, the researchers translated their findings into a set of bilingual educational material designed to prevent common exposures and injuries on Thoroughbred farms.
The materials include 12 bilingual illustrated posters depicting safe practices when working with Thoroughbreds or farm equipment. They also created a guide for farm managers and employers, which outlines promising practices used to ensure the safety and wellbeing of non-English speaking farm workers. The researchers also released 10 research briefs, which summarize specific health or safety topics on farms. They hope these resources will break information barriers between non-English speaking workers and their employers and equip farm workers with knowledge to protect themselves from danger. 
"Working with Thoroughbreds, and horses in general, can pose risks unlike those that workers have experienced in other industries," Clouser said. " The ability to accurately communicate information about hazards or even just horse behavior is a critical part of maintaining a safe environment on farms.  We hope that the materials can help farms and workers overcome this challenge."
The safety guides are available to farmers and workers for free at www.workersafetyandhealth.com. For more information about the materials, contact Jess Miller Clouser at jess.clouser@uky.edu.