Recruitment Begins for Two-Dose, Phase 3 Clinical Trial of Janssen's COVID-19 Vaccine Candidate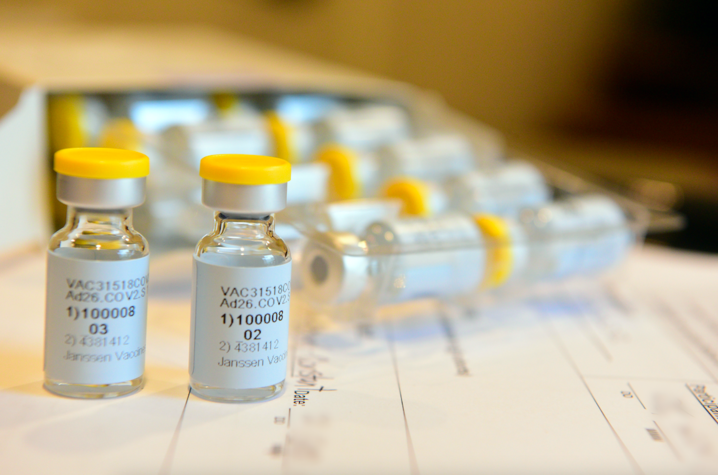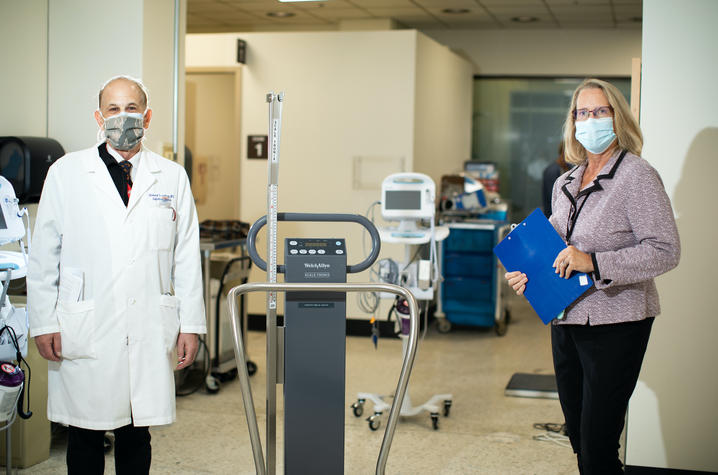 LEXINGTON, Ky. (Feb. 9, 2021) – The University of Kentucky has been selected as a testing site for the Janssen Pharmaceutical Companies of Johnson & Johnson's Phase 3 clinical research study ENSEMBLE 2, which is evaluating the safety and efficacy of a two-dose regimen of Janssen's COVID-19 vaccine candidate.
The Phase 3 ENSEMBLE 2 study is a randomized, double-blind, placebo-controlled clinical trial in up to 30,000 adults 18 years old and older. The trial will include people both with and without comorbidities associated with an increased risk for severe COVID-19.
The University was the top enrolling site in the world for the ongoing Phase 3 ENSEMBLE study, which evaluated a single-dose regimen of Janssen's investigational vaccine. Recently released interim results of that global trial showed that a single dose of their vaccine candidate completely prevented hospitalization and death from COVID-19 and was 85 percent effective in preventing severe illness — even against the South Africa variant. The investigational vaccine was 72% effective in the U.S. for preventing moderate to severe illness.  
The two-dose ENSEMBLE 2 study is running in parallel to and separate from that ongoing Phase 3 ENSEMBLE single-dose trial, which enrolled more than 43,000 participants across three continents. Conducting the ENSEMBLE and ENSEMBLE 2 trials in parallel will provide valuable insights into the dosing schedules and help determine a path forward in both the short term and the long term to potentially help end the fast-moving COVID-19 pandemic.
UK will enroll up to 200 adults, 18 years and older from the Lexington area in the ENSEMBLE 2 trial. Nearly 900 local volunteers are participating in the single-dose ENSEMBLE trial. Participants in both trials will be monitored for up to two years to ensure robust safety and efficacy data.
The Janssen COVID-19 vaccine candidate leverages the company's AdVac® technology platform, which was also used to develop and manufacture Janssen's European Commission-approved Ebola vaccine and construct its Zika, RSV, and HIV investigational vaccine candidates. Janssen's AdVac® technology platform has been used to vaccinate more than 200,000 people to date across the company's investigational vaccine programs.
At the forefront of UK's COVID-19 vaccine clinical trials is Dr. Richard Greenberg, who has more than 40 years' experience in vaccine development studies, including working with the World Health Organization, the Department of Defense, and the VA.
"Our team is honored to continue working in this historic effort to end this pandemic and save lives. We are grateful to all the local volunteers who enrolled in ENSEMBLE 1 and who will join us in ENSEMBLE 2. The only way for us to overcome this global crisis is to work together," Greenberg said. "With the encouraging interim results of Janssen's single-dose regimen, we're excited to be part of this two-dose trial that will ensure the most effective dosing schedule."
The UK Center for Clinical and Translational Science (CCTS) is implementing the ENSEMBLE and ENSEMBLE 2 trials at UK, and serves as the organizing center for the ENSEMBLE 1 tri-hospital site that UK led with Baptist Health Lexington and Norton Healthcare in Louisville.
"Providing the engine for the ENSEMBLE trials at UK epitomizes our mission of accelerating discoveries to improve health," said Dr. Philip A. Kern, director of the CCTS.
Anyone interested in learning more and possibly volunteering in the ENSEMBLE 2 study can visit UK's website at www.StopCOVIDKy.com, where you can answer a confidential pre-screening survey that will help the study team determine if you qualify.  
Additional information is available on Janssen's ENSEMBLE Study website.
Janssen is developing and testing its COVID-19 vaccine candidate in accordance with high ethical standards and sound scientific principles, as outlined in the pledge made by vaccine manufacturers earlier this year. The company is committed to transparency and sharing information related to the Phase 3 ENSEMBLE 2 study – including the study protocol.
Built on a legacy of purpose-driven actions and a commitment to diversity and inclusion, the company aims to achieve representation of ethnically diverse populations and those that are over the age of 60 in the implementation of its COVID-19 Phase 3 clinical trial program. For more information on why diversity in clinical trials is vital to the process, visit www.ResearchIncludesMe.com. 
ENSEMBLE 2 is being conducted in collaboration with the United Kingdom's National Institute for Health Research (NIHR). 
For more information about the trial and to complete a pre-screening survey if you're interested in participating, visit www.StopCOVIDKy.com.
The UK CCTS is supported by a Clinical and Translational Science award from the National Center for Advancing Translational Science (NCATS).