Striving Readers Program Showing Improvements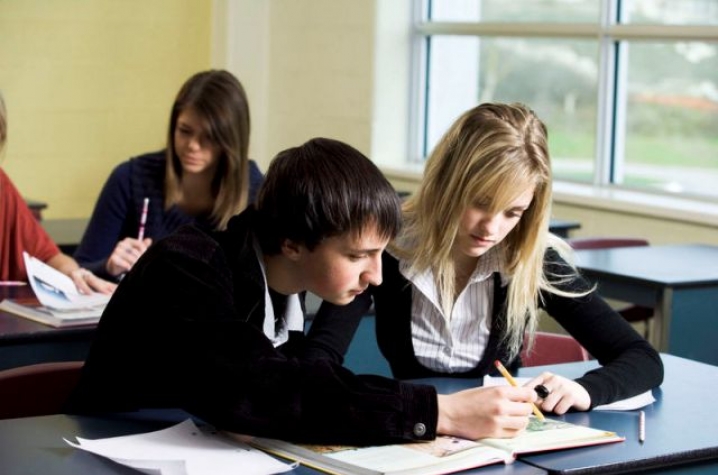 LEXINGTON, Ky. (Oct. 16, 2009) - The high number of adolescents who have difficulty reading is a problem seen at all levels of education throughout the country, including Kentucky. However, through a 2006 $17.3 million U.S. Department of Education grant, the Kentucky Content Literacy Consortium (KCLC) has been coordinating the Striving Readers program which is designed to improve adolescents' literacy skills.
As part of the project, the Collaborative Center for Literacy Development (CCLD), which is housed in the University of Kentucky College of Education, is using a $3.1 million five-year grant to study the impact of a reading intervention program and school-wide literacy model on students' reading achievement, strategy use and motivation. The CCLD research team in charge of this study includes College of Education faculty Susan Cantrell, Janice Almasi, Janis Carter and Margaret Rintamaa.
The team has analyzed two years of data from the two literacy components of the program: Adolescent Literacy Model and Learning Strategies Curriculum (LSC). Their findings show that while it still is too early to come to complete conclusions, improvement in the students' motivation to read is evident.
"We know that strategy use and motivation are important elements in helping adolescents be successful in reading," said Cantrell, project principal investigator. "The Kentucky Striving Readers study is promising because it shows that instruction can have a positive impact on struggling students."
In the first two years, the Striving Readers study included a rigorous experimental-control group design in which 829 students reading two or more grades below grade level received LSC services in the intervention reading class, and 791 students made up the control group. Results so far have indicated significant impacts for sixth-grade students' reading strategy use and significant effects for both sixth- and ninth-grade students in the area of reading motivation.
The study is showing that the program is having an impact on teachers, as well. All content teachers at the participating schools completed surveys on their abilities to affect changes in students' reading. Results have indicated that the Striving Readers project has had a significant positive impact on teachers' beliefs about their own abilities. The impact study for KCLC is available on the U.S. Department of Education's Web site and the results also will be published in an upcoming issue of the Journal of Educational Psychology.
The Striving Readers grant is scheduled to continue through the 2009-2010 school year, with the final evaluation report being completed by December 2010. As data are collected for each year of the evaluation, the power to detect significant differences among treatment and control groups will increase, and results may be helpful for other school districts that are making decisions about literacy programs.
The CCLD is a collaboration between Kentucky's eight state universities and focuses on improving literacy instruction in early childhood through adulthood with numerous professional development and research initiatives. For more information, visit www.kentuckyliteracy.org.