UK Biology Professor Receives NSF CAREER Award to Promote Genetic Research and Teaching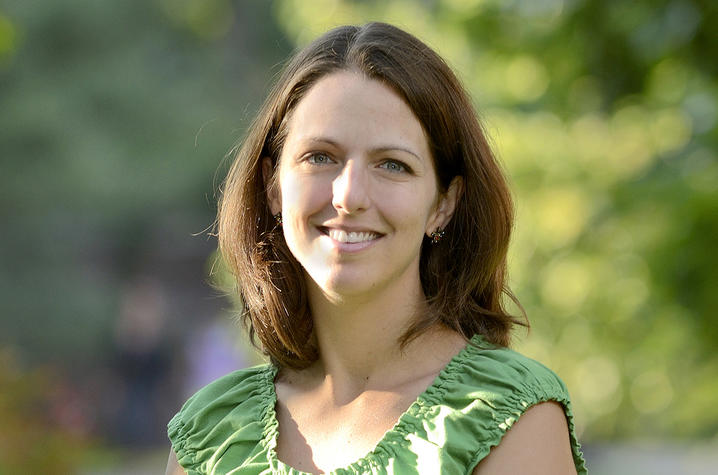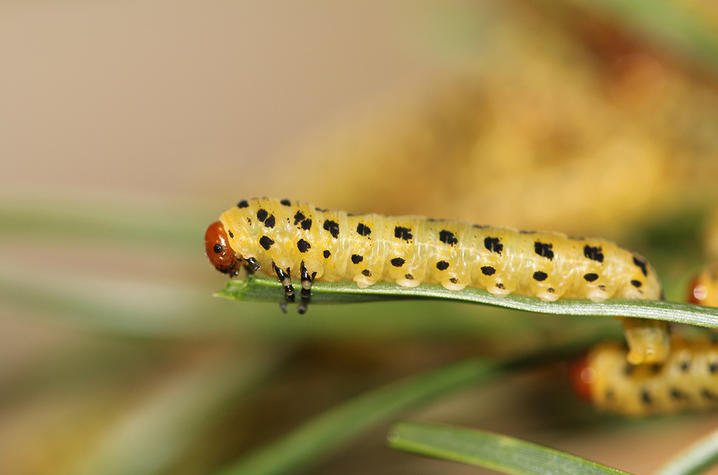 LEXINGTON, Ky. (May 17, 2018) — Catherine Linnen, an assistant professor of biology in the University of Kentucky College of Arts and Sciences, is the recipient of the National Science Foundation's (NSF) prestigious Faculty Early Career Development (CAREER) award. The program will provide Linnen with $950,000 over five years to conduct research in evolutionary genetics and develop a teaching program to promote scientific research to students and the community. The two projects will be integrated to support the core goals of the grant. 
"Being chosen for a CAREER award is perhaps the biggest honor of my academic career," Linnen said. "The funds provided by this award will enable my lab to pursue cutting-edge research on the origins of biodiversity, while developing complementary teaching and outreach activities that will improve outcomes for STEM (science, technology, engineering and mathematics) majors at UK and increase scientific literacy in our students and community. Together, these activities will help me build the foundation for what I hope will be a lifetime of integrating research and teaching."
Linnen's project will examine how adaptation to different environments can generate barriers to reproduction between species, and how this process leads to the buildup of genetic differences across the genome. She will study two closely-related insect species (the redheaded-pine sawfly and the white-pine sawfly) that are adapted to different species of pine trees. 
The first teaching/research project will determine whether different pine trees reduce hybridization between the species. Linnen and her team will examine the insects from different pines and identify them with a genetic test they are developing. 
"One limitation of one of our research aims is that we will be trapping insects over a limited area and time frame, and hybridization can change in space and time," Linnen said. "To overcome this limitation, we will recruit volunteer citizen scientists to place and monitor traps around town. Then, UK students will formulate hypotheses about factors that might influence hybridization and then run genetic tests to test their hypotheses."
The second research/teaching project builds upon a research aim that will identify the genetic basis of egg-laying strategies that differ between the two insects.
"My lab will perform genetic crosses between the species to find the genes underlying egg-laying differences," Linnen said. "However, because we are looking at only a handful of egg-laying traits, we could miss many other important differences between the species. To overcome this limitation, UK students will have an opportunity to generate their own hypotheses about adaptations to different pines and how they might reduce gene exchange between the two insect species. Then, they will design experiments and collect data to test their hypotheses and identify genes underlying traits that differ."
By addressing critical gaps in the understanding of the genetic basis of species formation, Linnen says this work will deepen our understanding of the world around us and provide essential knowledge for preserving biodiversity and combating pests.
And from a teaching perspective, Linnen says there is a large body of evidence that indicates that participating in authentic scientific research yields many positive outcomes for STEM majors, non-STEM majors and members of the general public. 
"And from a research perspective, having students and citizen scientists generate data allows researchers to vastly increase the scope of data collection and make stronger inferences," Linnen said. "Also, I have already learned from firsthand experience that student ideas can lead to exciting new research directions."
The CAREER program is a foundation-wide initiative that offers NSF's most prestigious awards in support of early-career faculty who have the potential to serve as academic role models in research and education and to lead advances in the mission of their department or organization.