UK Faculty Receive Prestigious National Research Honors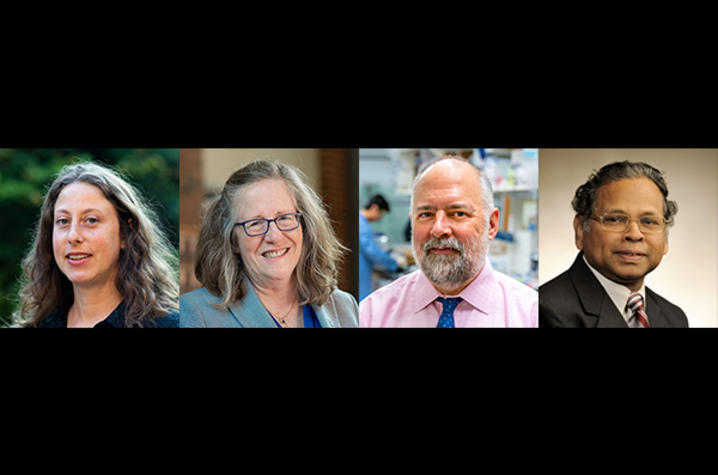 At the University of Kentucky, the persistence, tenacity and expertise of our researchers is evidenced in everything they do — from teaching, to mentoring, to making leading-edge discoveries that enhance our economy and improve the lives of people here in Kentucky and beyond.
National and international professional organizations and foundations have recognized the excellence of UK researchers, so please join us in congratulating and celebrating the recent honors of our faculty.
Dr. Eve Schneider, Assistant Professor, Department of Biology, College of Arts & Sciences:  2020 Sloan Research Fellow
​The first female faculty member at UK to ever receive this highly prestigious honor and the first UK scholar designated as a Sloan Research Fellow in 25 years, Dr. Schneider joins 126 fellows selected across the U.S. and Canada from more than 60 institutions. The Sloan Research Fellow Program honors early career researchers who stand out among their peers. Dr. Schneider studies tactile foraging birds, such as mallard ducks, to better understand the fundamental science of human touch.   
Dr. Suzanne Smith, Professor, Department of Mechanical Engineering, College of Engineering:  2020 American Institute of Aeronautics and Astronautics (AIAA) Fellow
Dr. Smith was elected to the 2020 class of Fellows of AIAA, designating her as a person of distinction in aeronautics or astronautics, having made notable and valuable contributions to the field. Only 29 of the 33,000 AIAA members from across the U.S. and around the world were selected in 2020. This honor is recognition of her outstanding contributions in the fields of structural dynamics, nonlinear dynamics, space structures, and unmanned aerial vehicles.   
Dr. R. Kip Guy (Dean, College of Pharmacy) and Dr. Subbarao Bondada (Professor, Department of Microbiology, Immunology and Molecular Genetics, College of Medicine):  2019 American Association for the Advancement of Science (AAAS) Fellows
Dean Guy and Dr. Bondada were named Fellows of AAAS, designating them as having made extraordinary achievements in science. Election as an AAAS Fellow is an honor bestowed upon AAAS members by their peers. In 2019, 443 members were awarded this honor by AAAS because of their scientifically or socially distinguished efforts to advance science. Dr. Bondada studies B cells in leukemia and chemobrain, and Dean Guy is developing new anti-malarial drugs. 
Congratulations to these outstanding researchers. They are our aspirational peers in research.