UK Neuroscientist Authors Study Using Brain Imaging to Assess Mental States with Criminal Relevance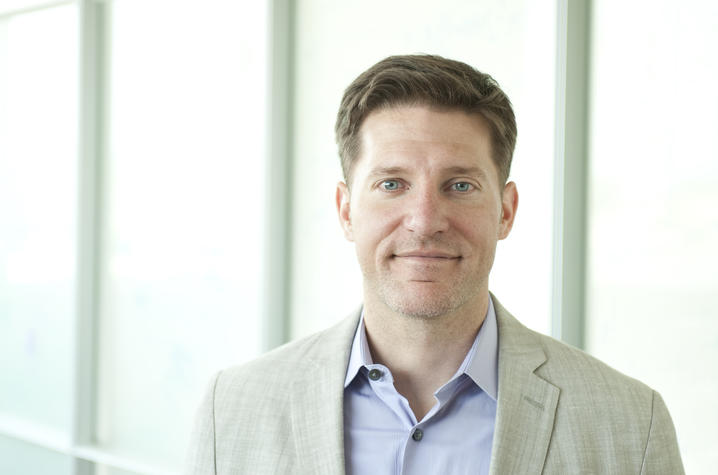 LEXINGTON, Ky. (March 23, 2017) — To prove guilt beyond reasonable doubt, jurors must find evidence a defendant was culpable of a criminal act. Culpability refers to a person's awareness and mental state, and in cases of criminal conviction, the degree of culpability or "guiltiness" dictates the degree of punishment. Depending on culpability, a punishment ranges from a small fine to life in prison.
Legal statutes across the United States specify four psychological states a person can be in while committing a crime, including states of knowledge, or 100 percent awareness of criminal behavior, and recklessness, which is uncertainty or not knowing of criminal behavior. Previous studies have shown jurors confuse mental states of knowledge and recklessness, which could result in inconsistent justice throughout the U.S. legal system. A multidisciplinary team of researchers recently published evidence that brain-imaging technology and machine-learning mathematics could be used to detect mental states of knowledge and recklessness as defined by the U.S. Model Penal Code. The results might one day be used to reduce human error in distinguishing mental states in the courtroom.
UK neuroscientist Michael J. Wesley, a research assistant professor in the College of Medicine's Department of Behavioral Science, served as lead co-author on "Predicting the knowledge — recklessness distinction in the human brain," a study published in the Proceedings for the National Academy of Sciences, one of the top three journals in the world based on citation influence. Wesley collaborated with a research team comprising experts from the fields of neuroimaging, psychology, law, public policy, behavioral health and biology. The experimental study was the first to use neuroimaging technology to map activations in the human brain to legally-relevant mental states of culpability. Their results verified that brain imaging could provide an accurate assessment of an individual's mental states of knowledge and recklessness.
The researchers used functional magnetic resonance imaging (fMRI) to detect specific brain activation patterns in psychological conditions of knowledge and recklessness. The researchers exposed 40 participants to a cover story, which involved a criminal act of carrying a suitcase containing contraband. In the contraband condition, the participants were exposed to a suitcase, which may or may not have contained contraband, and were told they may also be searched later while carrying the suitcase. In some instances, the individuals knew without a doubt that the suitcase contained contraband and in other instances, they were uncertain about the contents. These conditions corresponded with having knowledge of participating in a crime and not having complete awareness of participating in a crime, or recklessness. 
Participants were also assigned different degrees of risk for being searched or caught with the suitcase. During the experiment, researchers tracked and classified participant brain activity to determine whether they could predict the mental states of knowledge and recklessness. The researchers observed and defined brain activity correlations for both detectable and separable mental states.
In addition to conducting brain-imaging research related to mental states, Wesley uses noninvasive brain stimulation to understand neurobehavioral dysfunction and clinical disorders characterized by a lack of volitional control of thoughts, feelings and behaviors. The majority of his research is conducted in individuals with substance use disorders. A multidisciplinary researcher, Wesley has received numerous awards for his work bridging scientific gaps between the fields of psychology, pharmacology, engineering and medicine.
To access the journal article, click here. To visit Michael Wesley's faculty page, click here.