UK Psychology Grad Wins Major Yale Fellowship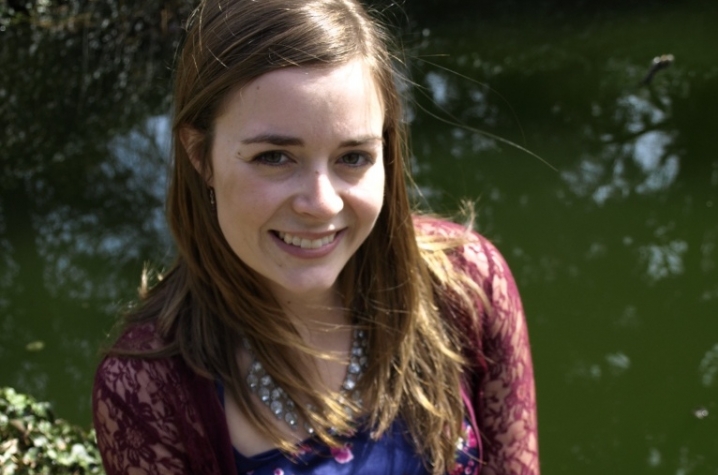 LEXINGTON, Ky. (June 16, 2011) — When University of Kentucky College of Arts and Sciences academic adviser Emily Dailey first contacted psychology senior Suzanna Mitchell about a developmental social neuroscience fellowship at Yale, "it reached out and grabbed me," Mitchell said.
Mitchell, a graduate of Dunbar High School in Lexington, had become interested in child developmental psychology after working at Immanuel Baptist Daycare and as a part-time nanny.
"I am very passionate about working with children, and this opportunity felt right," Mitchell said.
The two-year Yale Fellowship in Developmental Social Neuroscience would allow Mitchell to work with other highly qualified college graduates on cutting-edge social cognition research in infants at risk for autism at the Yale Child Study Center.
Mitchell applied for the job in January and then began to research the fellowship and the Yale center.
"I was told that I was going to be interviewed in March, so I used that time to prepare and research the program and lab, making myself aware of what types of work they were doing," she explained. "The more I read, the more excited I became about job duties in the lab. This was totally something that I saw myself doing, and I'd definitely be challenging myself."
While Mitchell's major at UK was psychology, she also took the initiative to get involved with interdisciplinary early childhood (IEC) classes in UK's College of Education. Those experiences ended up being a big benefit for the Yale job.
Early Childhood Lab Staff Director Charlotte Manno remembers working with Mitchell in an upper level IEC class. "She really went above and beyond," said Manno, who specifically recalled Mitchell's extra hours in the lab. "She really seemed to connect to the students with autism."
Mitchell also worked in UK psychology professor Ramesh Bhat's Infant Memory Development Lab. "I really got to see how to run studies," she said. "And the Yale Fellowship involved research on social cognition in infants. My background was perfect."
Mitchell interviewed with Yale on April 13 in UK Career Counselor Nicole Keeman's office. "Nicole was so helpful through the entire process," said Mitchell. "We talked for 40 minutes during my Skype interview. I felt over-prepared."
Mitchell was offered a job as a research assistant in Kevin Pelphrey's neuroscience lab at Yale University and will head to Connecticut at the end of the summer.
She feels a special pull toward the field of autism research. "With the growing rates of autism, as well as the growing number of people working and living with affected children, I really feel like I'm going to want to specialize in autism," Mitchell said. "It's not the behavior that makes the child. They can't help their behavior.  They need intervention."
Mitchell hopes to continue concentrating on early developmental intervention research, which is defined as intervention from birth to five years old. "With any developmental delay, early intervention is the best practice approach that will best benefit the most children," she said.
Mitchell, whose father is a UK alumnus, really feels that she utilized the best her alma mater had to offer throughout her four years on campus. "My fellowship shows that it's totally possible for anyone to do this," she said. "Yale saw my experience and my courses; everything down to my Skype interview, UK was involved."
The Yale Child Study Center is a leading institution for clinical research on autism and related social disabilities, with a multidisciplinary approach to autism research spanning projects in behavioral neuroscience, neuroimaging, molecular and population genetics and treatment.
Mitchell will have contact with infants, toddlers, children and their families."This was the first job that I applied for," said Mitchell of the Yale offer.  "This experience will be a stepping stone forward to a graduate degree."
MEDIA CONTACT:  Erin Holaday Ziegler, (859) 257- 5365 or erin.holaday@uky.edu