Senior Star Phyllis Jenness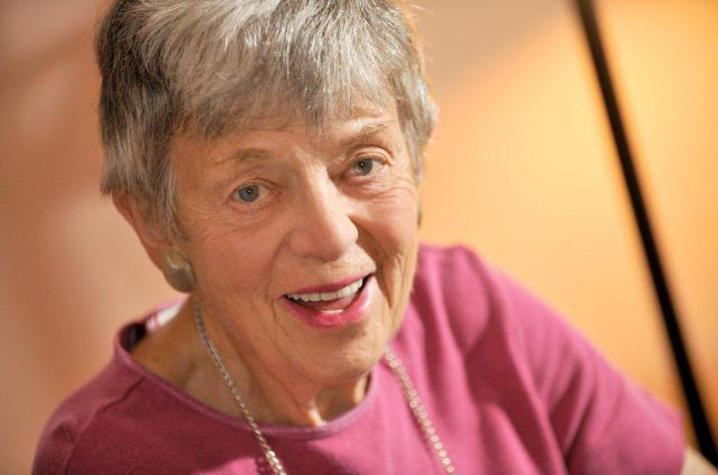 Phyllis Jenness is a 2010 Senior Star.
"Phyllis Jenness has been instrumental in the creation and development of two organizations that play a significant role in Lexington's musical and community life," said her nominator, Barbara Sutherland on behalf of "Be a Better Singer" class.
Lexington Singers, which just completed its 51st season, was started by Jenness in 1959 with 34 singers. It now has 170 voices. According to Sutherland, the history of the Lexington Singers, found on the group's website, it refers to Jenness as the 'beloved conductor who led the singers from triumph to triumph.
"Years after her retirement as conductor, members still speak of her with devotion," said Sutherland. "The Lexington Singers' longevity is surely due in part, not only to the small initiating group which included Phyllis, but also the continued influence of a founding conductor who set a standard of musical excellence, rigor and camaraderie."
Jenness is still active and volunteering her time. She is a volunteer with Operation Read, a peace activist and volunteer with Central Kentucky Council for Peace and Justice, a volunteer with InterCultural Connections, a local charity that helps orphaned and impoverished children, and a member emeritus of the Lexington Opera Board. She has received awards for professional and charitable activities including the UK School of Music Carl A. Lampert Hall of Fame Award and was designated a "Kentucky Star" by the Downtown Lexington Corporation's Kentucky Stars program.
"By example, Phyllis shows other seniors how to make the most of their time" said Sutherland. "Phyllis' acts of generosity are not limited to formal organizations. As part of an informal group of friend, she helps refugees from the Congo and Uganda, driving them to appointments, giving money and time, and sponsoring dinners for them. And, she keeps singing."