Building Belonging: Multicultural Organizations Bring Inclusivity to Greek Life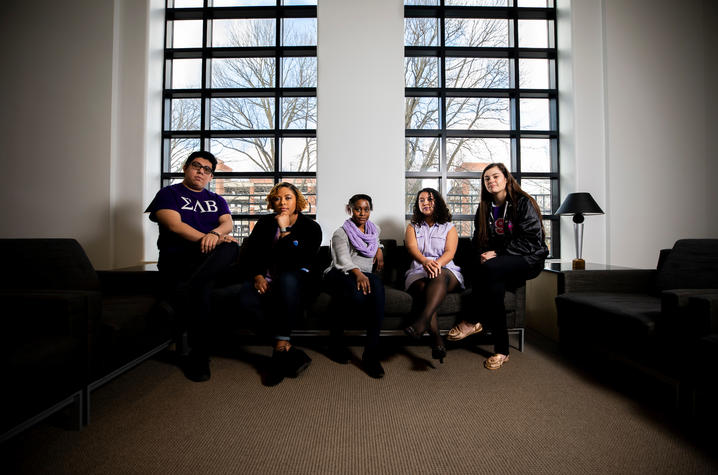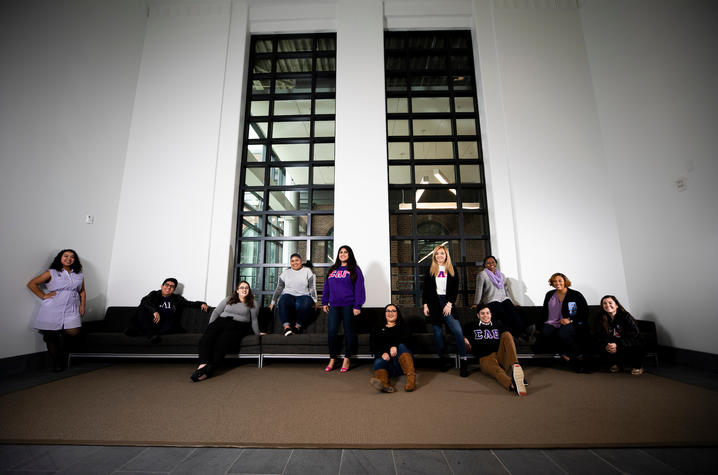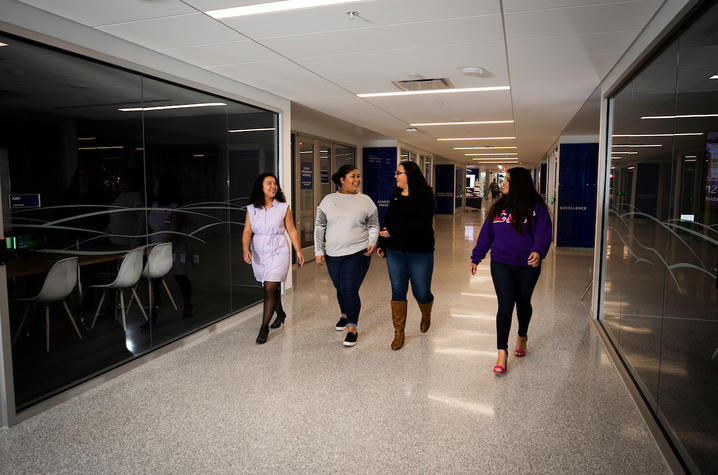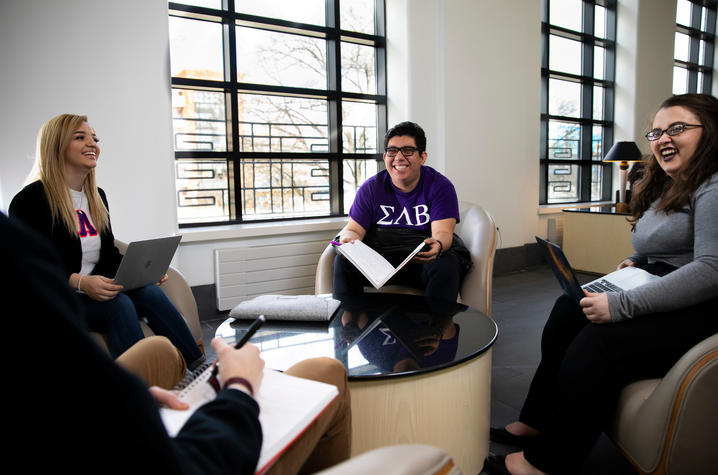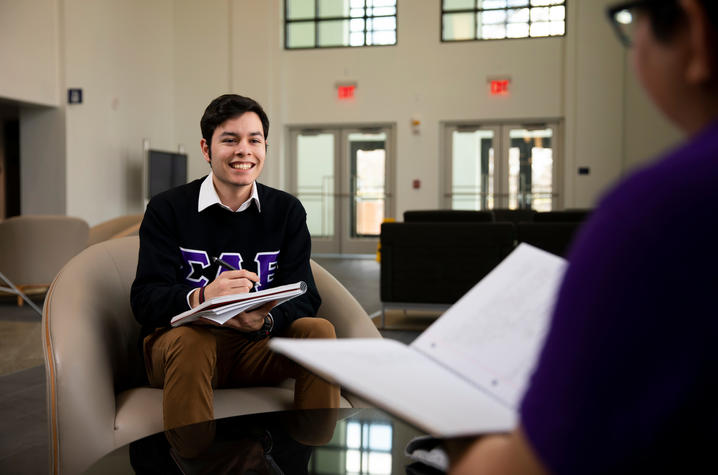 LEXINGTON, Ky. (Feb. 26, 2019) — For many students, Greek life provides community, companionship and a home away from home during their college journey. Every year, the dozens of social fraternities and sororities on campus initiate hundreds of new members who find a second family in their respective organizations. However, for some historically underrepresented students, traditional Greek life lacks the cultural connections they seek.  
In 2016, a core group of 29 students helped three new Greek organizations put down roots on the University of Kentucky campus — each placing a unique emphasis on the importance of celebrating culture and diversity. In the years since, Theta Nu Xi Multicultural Sorority Inc., Sigma Lambda Gamma National Sorority Inc. and Sigma Lambda Beta International Fraternity Inc. have successfully created an inclusive space for students of all backgrounds who might not have otherwise thought of joining Greek life. 
"Being multicultural-based means being receptive to anyone and everyone," said Chanel Friday, a UK alumna and founder of the Alpha Omicron chapter of Theta Nu Xi. "I have learned so much about different races, cultures, religions, backgrounds and lifestyles from each of my sisters. They've challenged my ways of thinking and provided insight on so many societal issues." 
Ruth González Jiménez, a founder of the UK colony of Sigma Lambda Gamma, echoed the sentiment: 
"We wanted an organization that would thrive and focus on the celebration of national, religious, ethnic, linguistic and cultural diversity; our founding sisters are from Puerto Rico, the Philippines, Mexico, El Salvador, Honduras and the United States, but we represent over 110 nationalities across all our chapters," she said. "What Sigma Lambda Gamma has given me is a beautiful cross-cultural experience." 
While multicultural Greek organizations typically have smaller chapters than their IFC (Interfraternity Council) and NPC (National Panhellenic Conference) counterparts, their recruitment and initiation process is much lengthier providing the opportunity for more in-depth, personalized attention. Rather than partaking in "rush week," these organizations undergo an often semester-long initiation process. Largely shrouded in secrecy, the initiation process provides a time for new members to immerse themselves in the history and values of their organization, and to develop stable bonds with their future brothers or sisters. 
Despite the challenges that can come with having comparatively small chapters, the members of multicultural Greek organizations find exceptional benefits in their tighter-knit communities. Unlike traditional organizations, membership in multicultural organizations extends past the collegiate years as members transition into graduate and alumni chapters. 
Though UK's multicultural Greek organizations are new to campus and smaller in chapter size, they are the offshoots of national organizations that are leaving their mark on history. 
Sigma Lambda Beta, which established its UK chapter on Dec. 4, 2016, is the largest historically Latino-based fraternity in the nation. Opal Tometi, co-founder of Black Lives Matter, is a member of Theta Nu Xi. Sigma Lambda Gamma boasts notable members such as Emmy-nominated actress Vannessa Vasquez and Florida U.S. Rep. Cindy Polo. 
Andrew Ochoa, a founding member of the UK colony of Sigma Lambda Beta, explained how focusing on quality, not quantity, of members lends itself to lifelong bonds: 
"I find the closeness that comes with being in a multicultural Greek organization is unique. With traditional Greek life people always refer to having been in this-or-that org, but with multicultural Greeks, you're a member for life — you are always a part of your org." 
Mauricio Ortiz Montanez, the current president of the UK colony of Sigma Lambda Beta, added that being a lifelong member of his organization provides a unique sense of pride.  
"I have found that multicultural Greek organizations are very passionate about their identity, the symbolism behind their colors and letters and their enthusiasm for sharing their cultures," he said. "Lifelong membership adds an extra special element to repping our organizations." 
Seventy years ago, Lyman T. Johnson forced open the doors of the University of Kentucky by becoming the first African-American student. He, along with countless others, opened a door and created a path for us to follow. It's the idea that anyone — regardless of who they are, the color of their skin, what they believe, how they identify themselves, or where they are from — can find a place at the University of Kentucky. Yet, our story demands that we acknowledge progress on this path has not been a straight line. There have been moments where we have, as an institution, not honored our aspirations. Those moments provide a compelling reminder that building a community of belonging is a journey, not a project. This month, as part of Black History Month, we are chronicling the stories of the trailblazers, innovators and champions, who bravely stepped forward or are pushing us ahead today. Their stories speak to us and guide us still.