Free Mental Health Resources Available to Students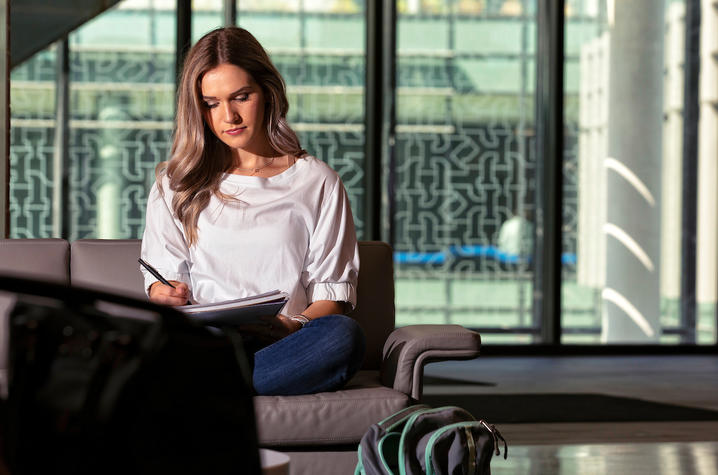 Here is a list of free resources on campus that students can use if they feel like they need someone to talk to or some time to decompress.
Relaxation Room: the Relaxation Room is for UK students to learn and practice a variety of skills to help with stress management and relaxation. There are a variety of services and equipment available for students to use to balance the stresses of their studies and promote confidence and calmness in their daily lives.
Individual Counseling: individual counseling is an opportunity to talk with a counselor about anything you choose and to work on particular issues the two of you have defined. Sessions generally last about 50 minutes, one time per week and are completely free.
Group Sessions: the Counseling Center has several help groups available for people who are comfortable talking in a group setting. Those include Anxiety ACTion Group, Understanding Self and Others Group and Wise Minds Group. 
Wellbeing Workshops: a variety of drop-in workshops offered by the Counseling Center are held at Frazee Hall to help you be a healthier you. All UK students are welcome to attend these workshops. No appointment is necessary.
Mental Health Screenings: screenings for mental health are available at no cost for UK students.  You can enter the main site and take a brief anonymous screening that will provide feedback on concerns such as, anxiety, eating and body image, alcohol and other substance use, depression, mood instability and trauma. 
Let's Talk: Let's Talk is a program that provides easy access to informal confidential conversations with clinicians from the UK Counseling Center.  Clinicians hold walk-in hours at five sites around campus Monday through Thursday.  There is no appointment or fee necessary.  
Koru Mindfulness Meditation: Koru is a four-week, 75-minute mindfulness training that has been proven to reduce stress, reduce depression and anxiety, increase one's ability to sleep, as well as, increase self-compassion. This is a free program.
Relaxation Station: Free walk-in service available to all Johnson Center members during regular operating hours.  Enjoy the free massage chair or connect with a wellness staff member to use the HeartMath Inner Balance App
Stressbusters Wellness App: The UK version of this app is free for all students. This app will teach you strategies to help you manage your stress and connect you with campus partners. On the app, you can earn rewards like phone chargers, dining cards and more! It is available for Android and IPhone users.
WellKentucky: Well Kentucky is a campus‐wide network of wellness professionals committed to assessing and addressing the health and well-being needs of students at the University of Kentucky.
LGBTQ Center: LGBTQ* Resources is University of Kentucky's central hub for accessing information, groups and services related to diverse sexual orientations and gender identities.
Sister Circle: Sister Circle provides support, encouragement and empowerment to women of color while enhancing leadership skills and social and cultural development throughout their college career. Sister Circle meets every third Monday of the month. 
Bias Incident Support Services (BISS): BISS exists to provide support and advocacy for any student, staff or faculty member impacted by bias, hatred and/or an act of identity-based violence. 
Community of Concern: Community of Concern's paramount concern is maintaining the safety of all members of the UK community. The Community of Concern team members provide guidance to the Community of Concern staff on students of high concern.